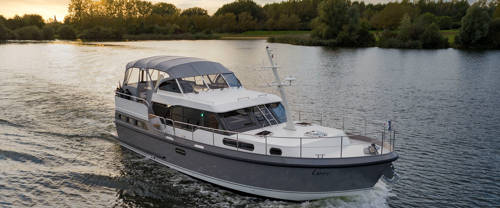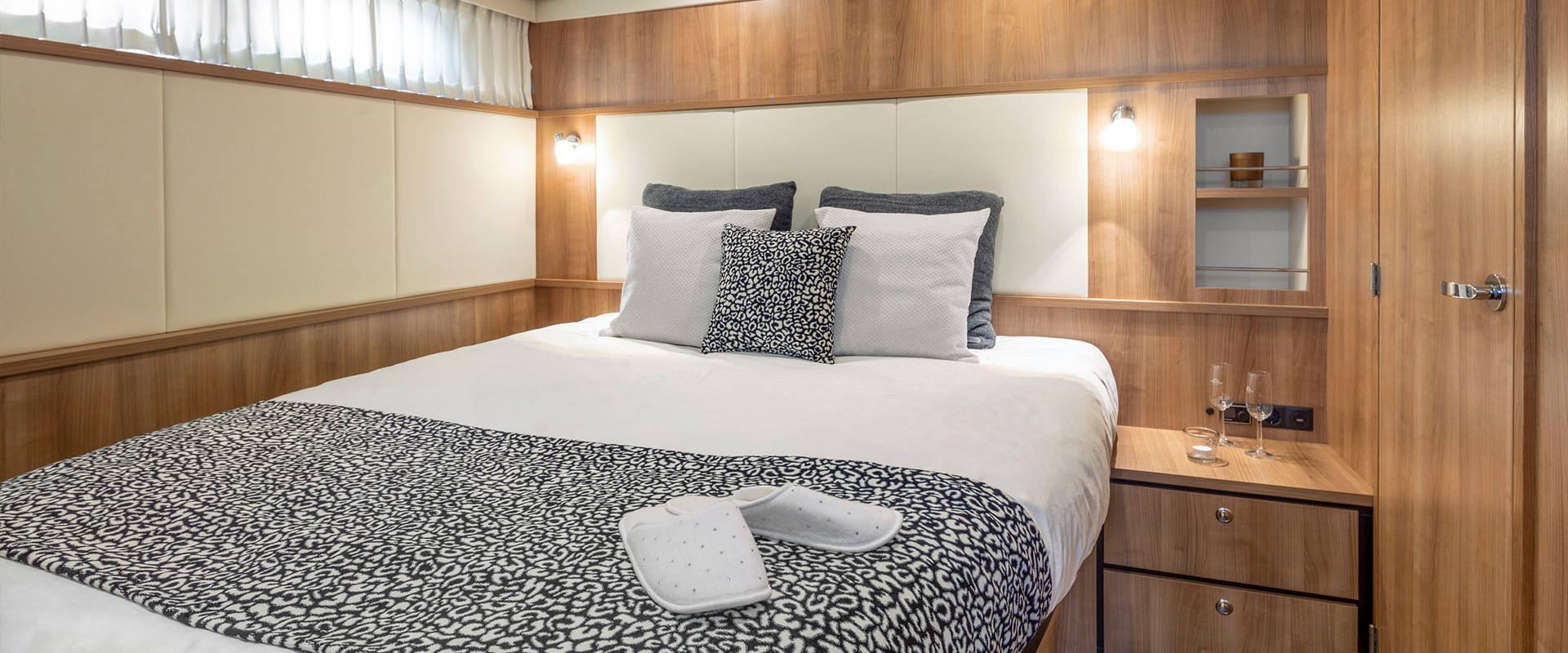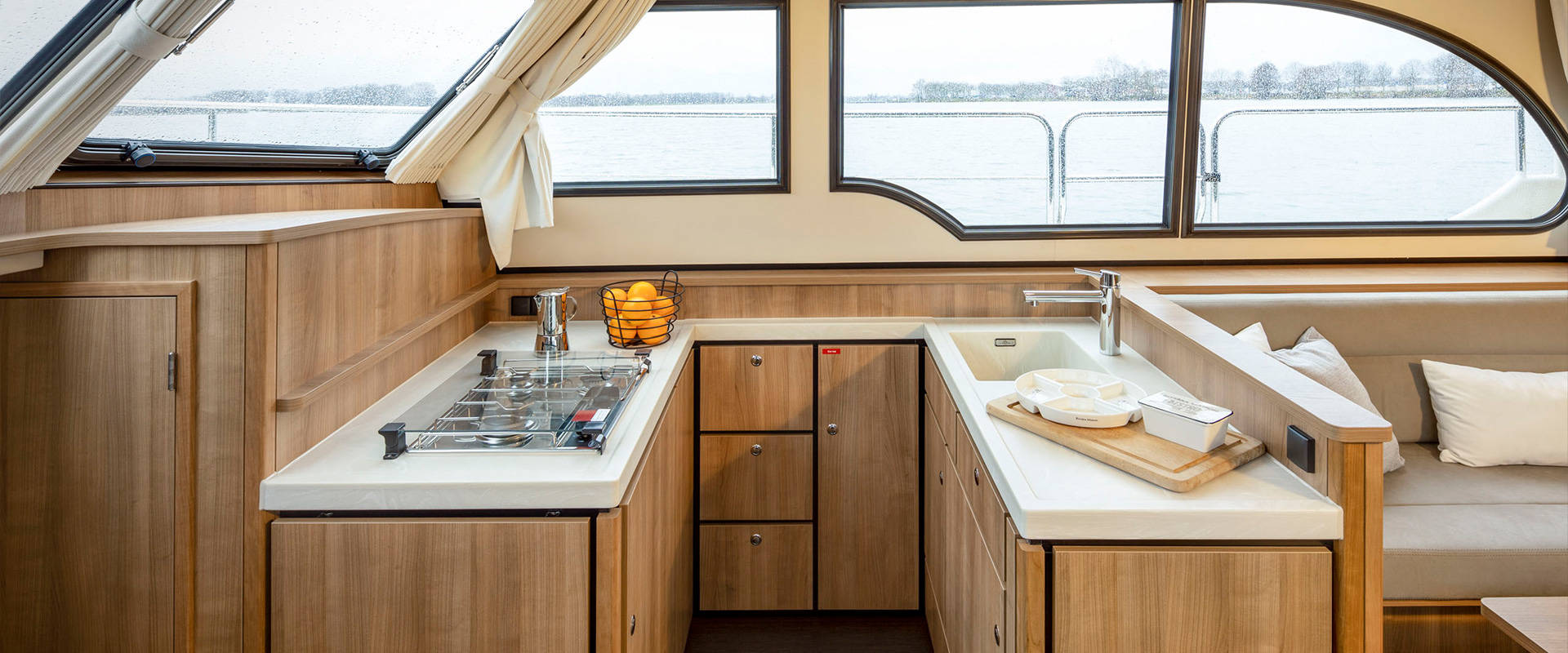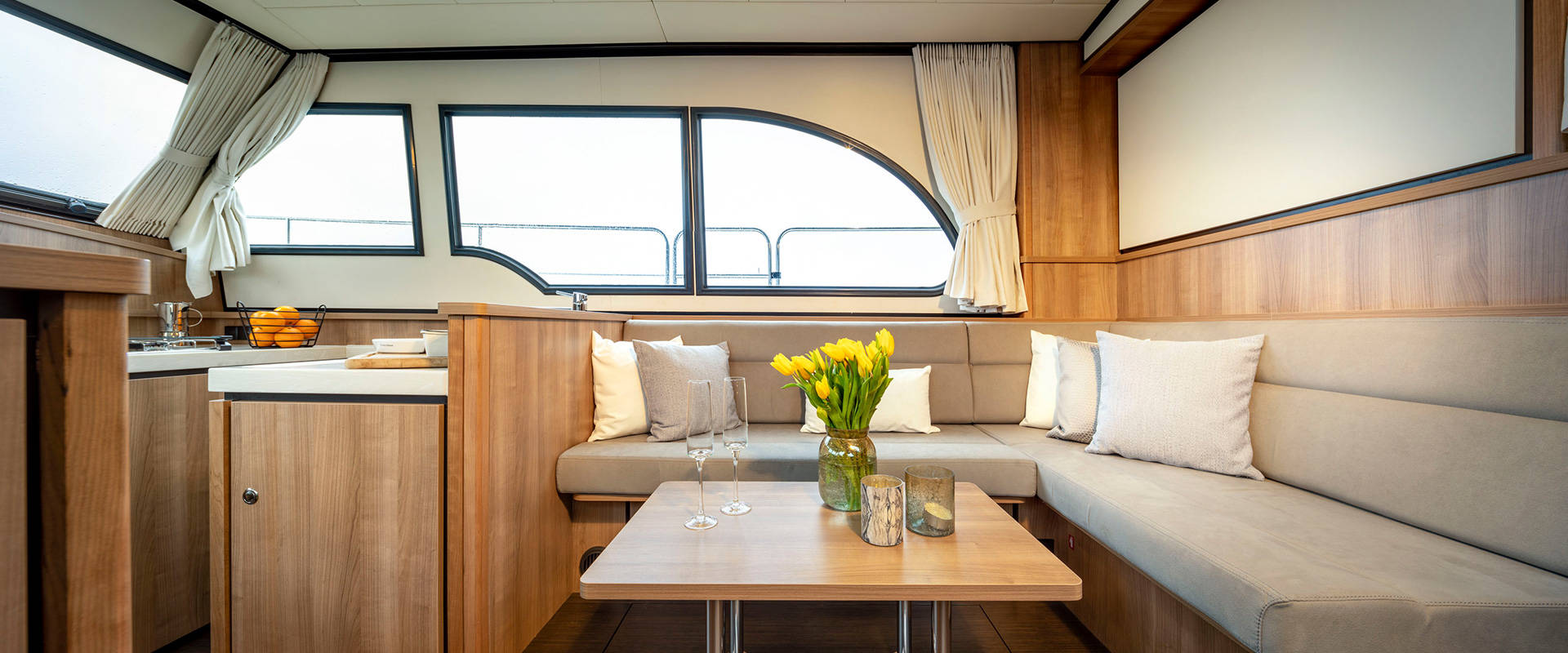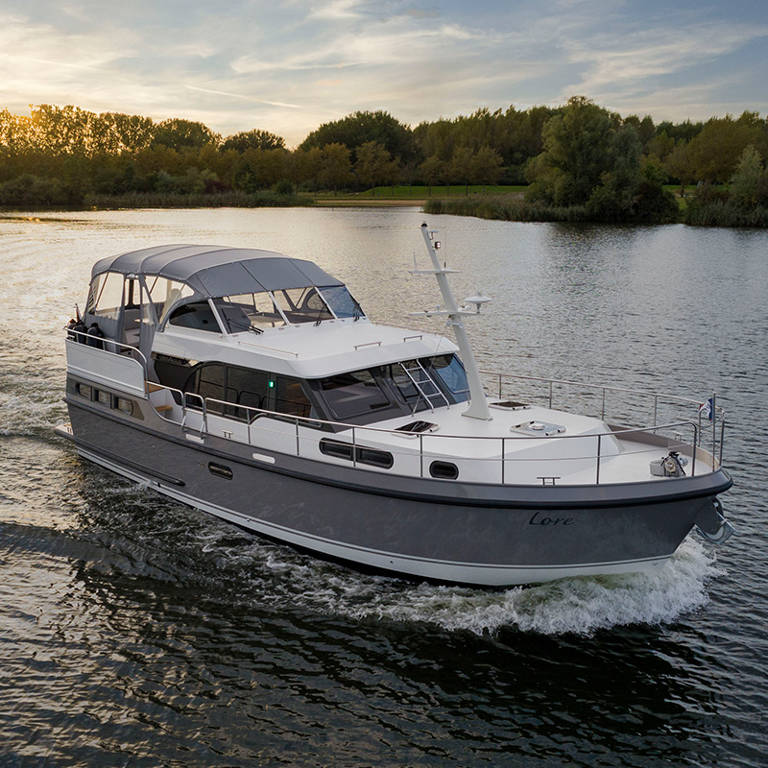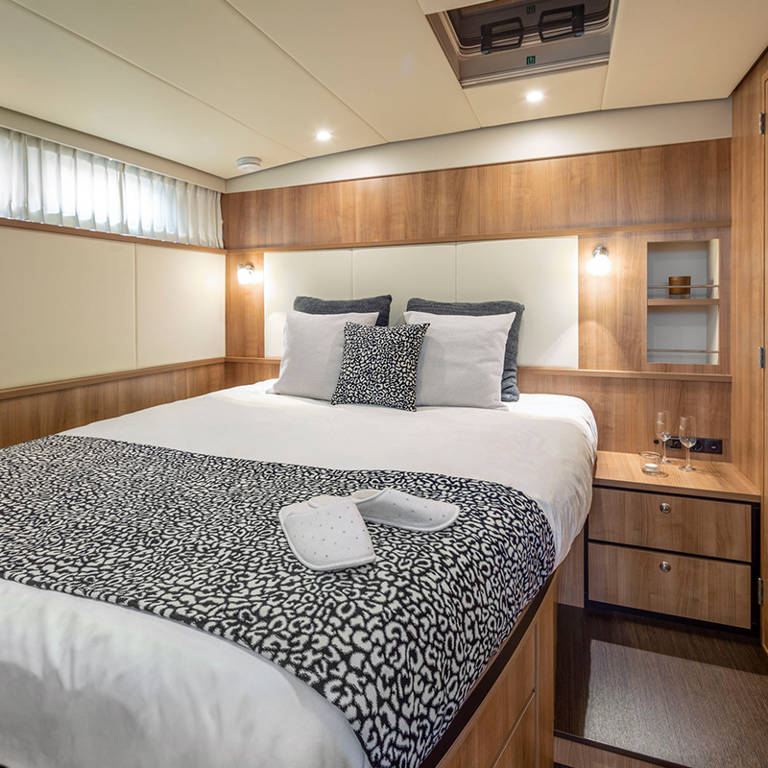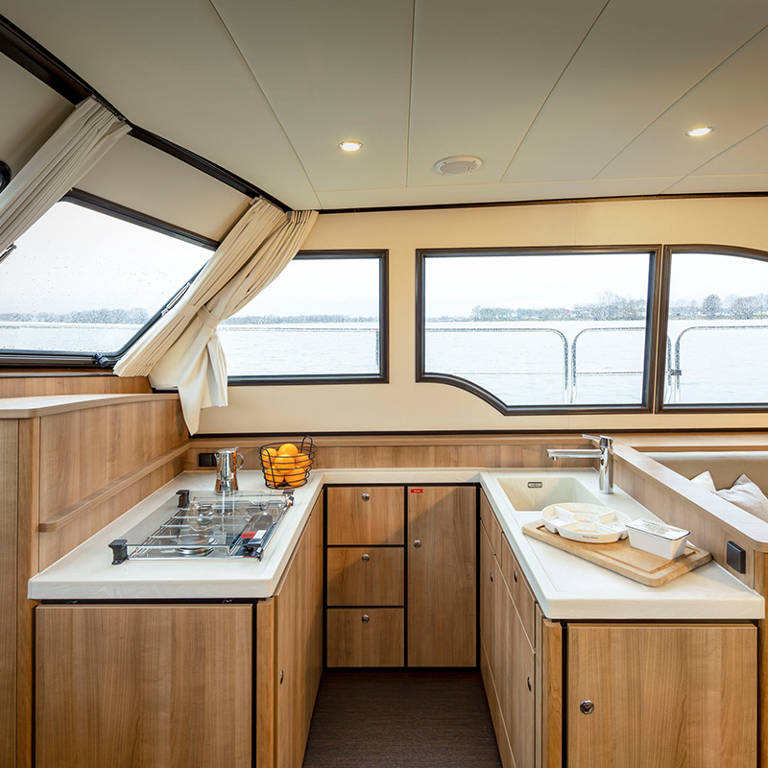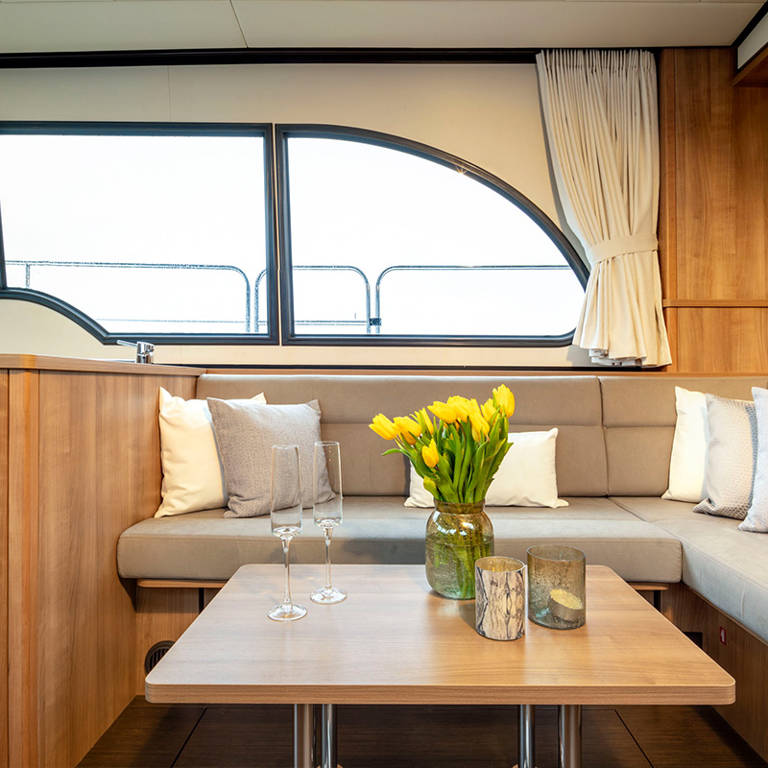 Premium yacht from the Sport Luxury Line
Very chic with attractive light interior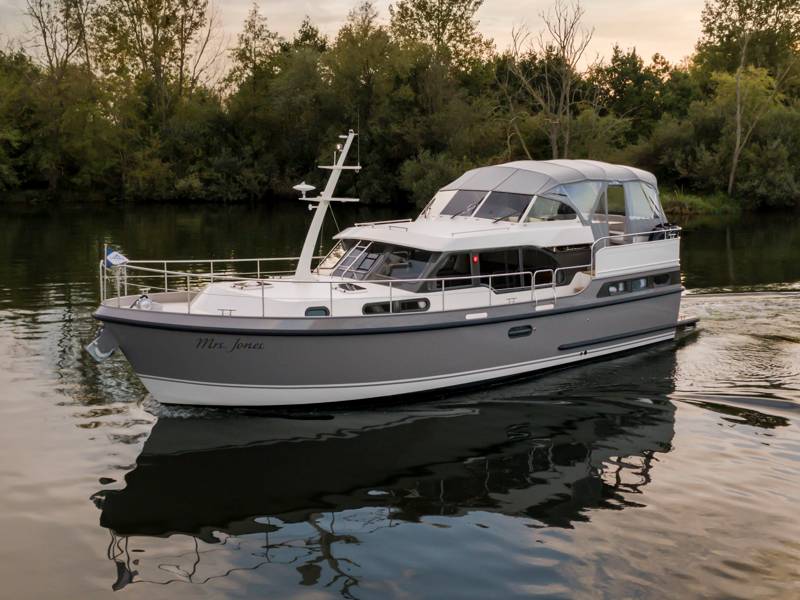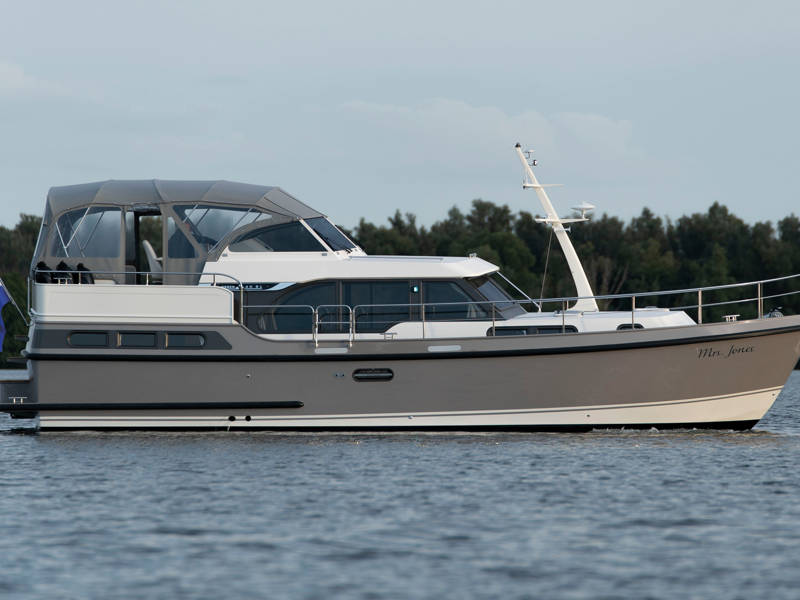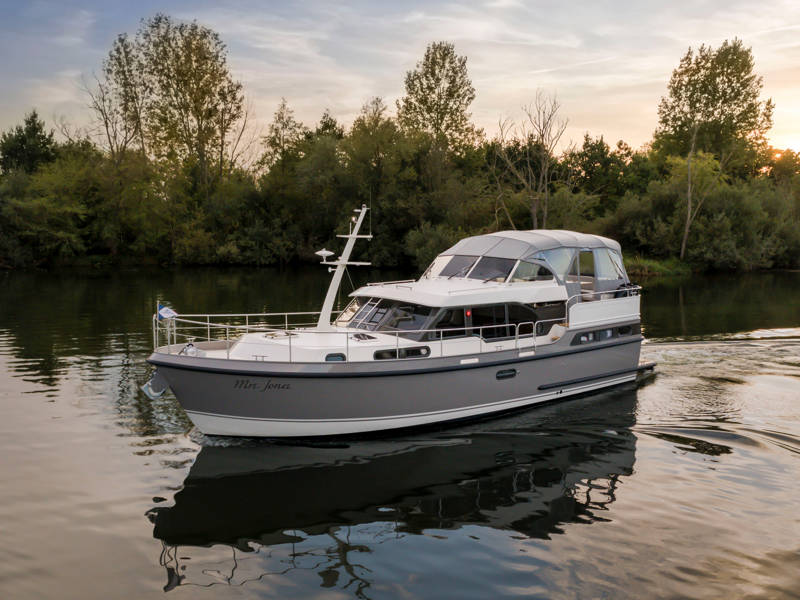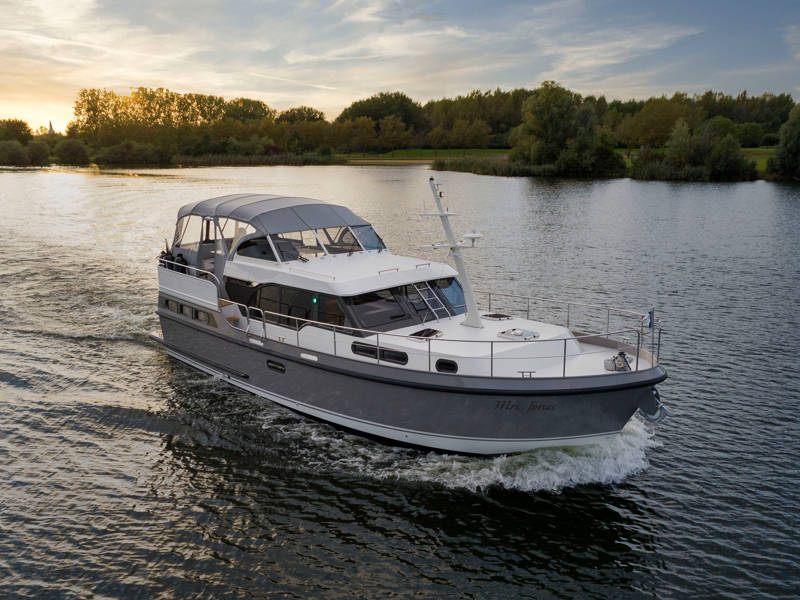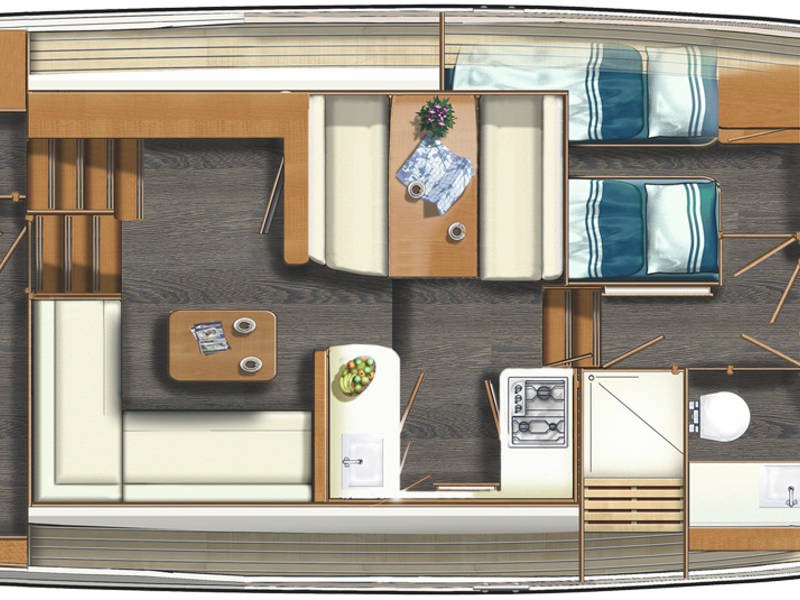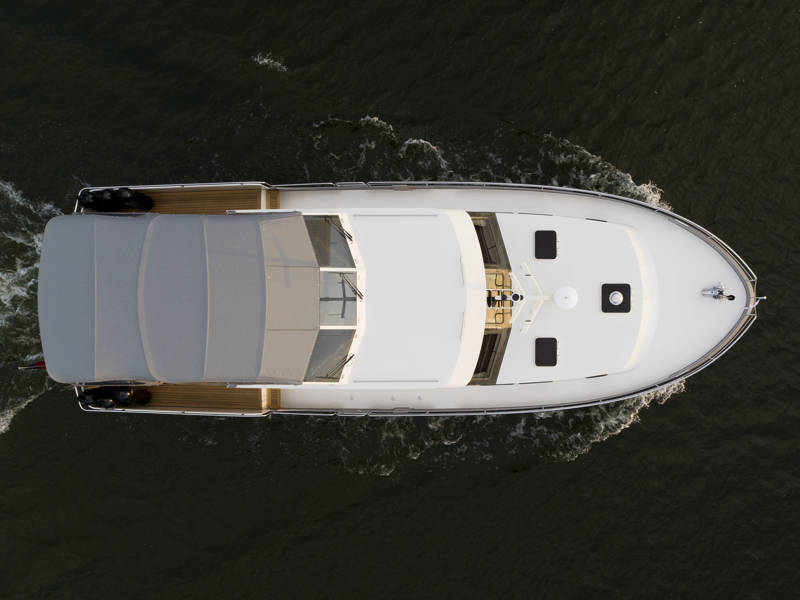 Linssen 40.0 SL AC - Mrs. Jones
A generously proportioned chic and sturdy SL model from Linssen Yachts.
The new Mrs. Jones is an excellent choice! A brand-new Linssen 40.0 SL AC from the Sport Luxury line of Linssen Yachts.
This luxurious and spacious Linssen 40.0 SL AC guarantees a wonderful sailing holiday.
The Linssen GS 40.0 SL AC is a spacious yacht with two equal-sized cabins, each with a double bed, two bathrooms and two electric toilets.
In addition, this type of yacht has a spacious third cabin with two single beds and plenty of cupboard space.
The elegantly light exterior is very recognisable due to the all-round rubber tube, which gives this motor yacht an extra powerful and sturdy appearance.
The interior is characterised by a sophisticated layout made from fresh, light materials, such as Corian tops and leather in a light, tasteful colour scheme. Opposite the kitchen is a beautiful dining area (dinette) with lots of light. A Nespresso coffee machine is available on board.
The saloon is very spacious and light and offers plenty of room for 6 people. The saloon has a television with Apple TV receiver.
The aft deck is finished in real teak, which gives the yacht its luxurious nautical allure.
On deck, there is ample seating on the fixed couch with fine cushions and the aft deck can be completely closed off around the couch with an extra large convertible tent. The aft deck can be heated so that you can sit outside comfortably until late in the evening.
Incidentally, the cabrio can be partly removed in summer weather. The Linssen GS 40.0 SL AC is equipped with a very complete navigation package.
All our yachts are equipped with both bow and stern thrusters.
2 - 6 persons

Very chic with attractive light interior

Premium yacht from the Sport Luxury Line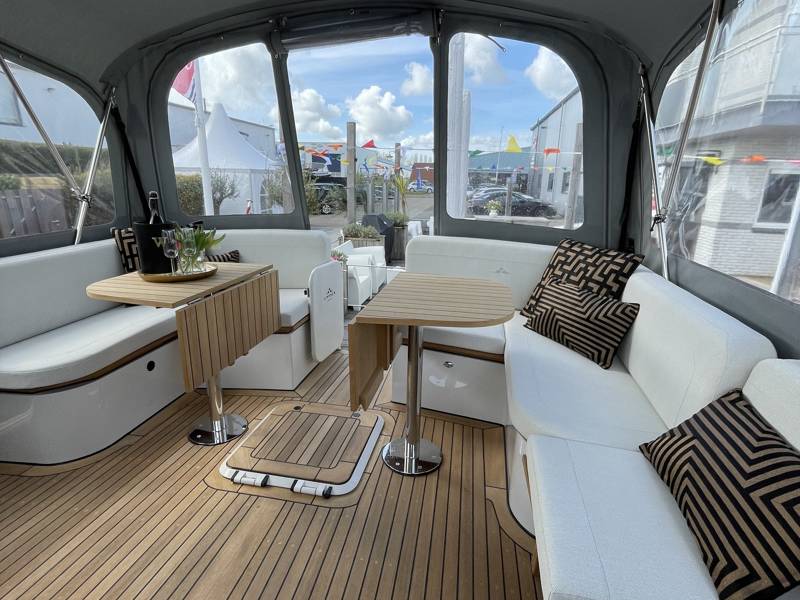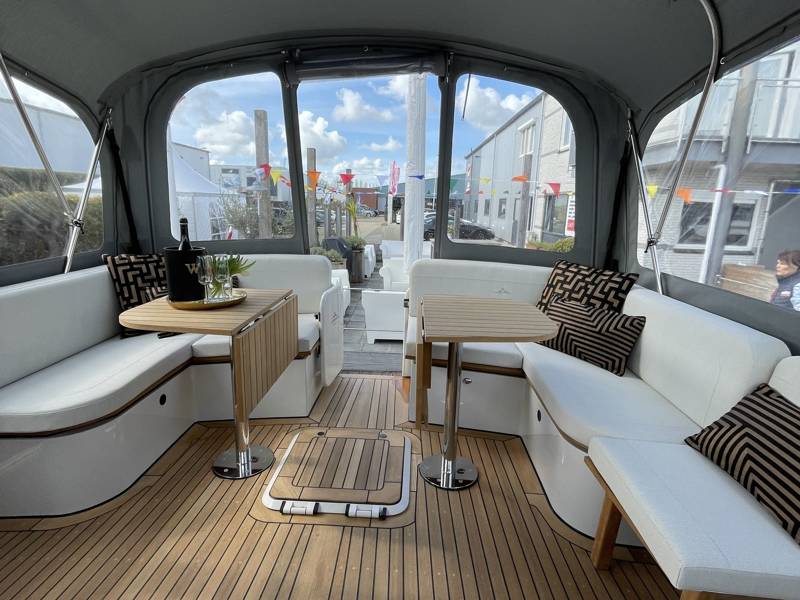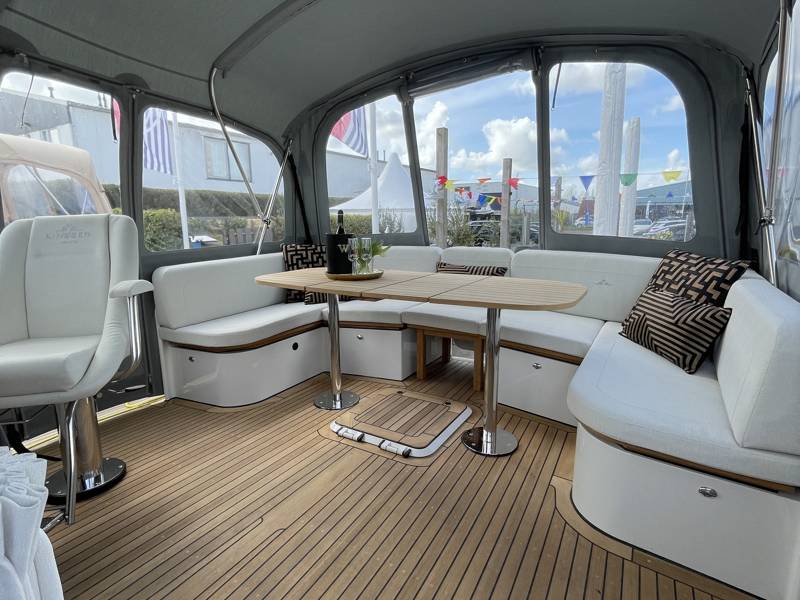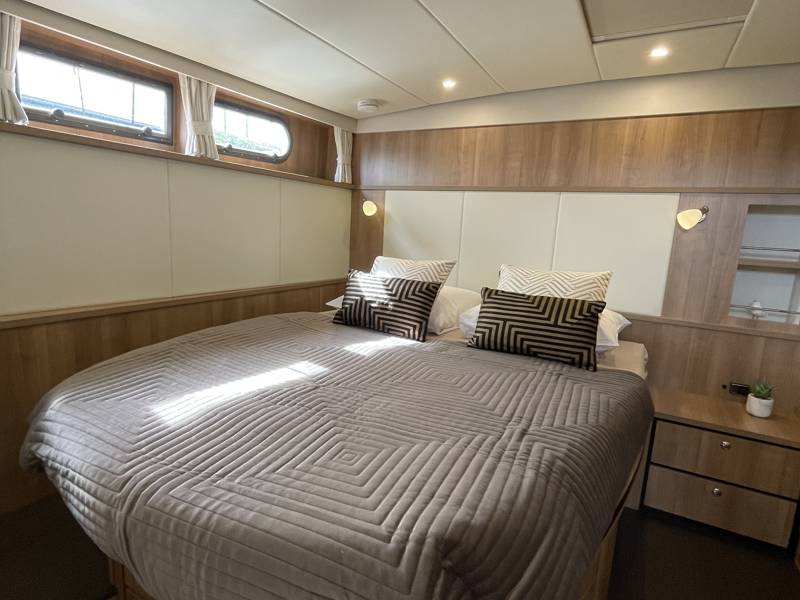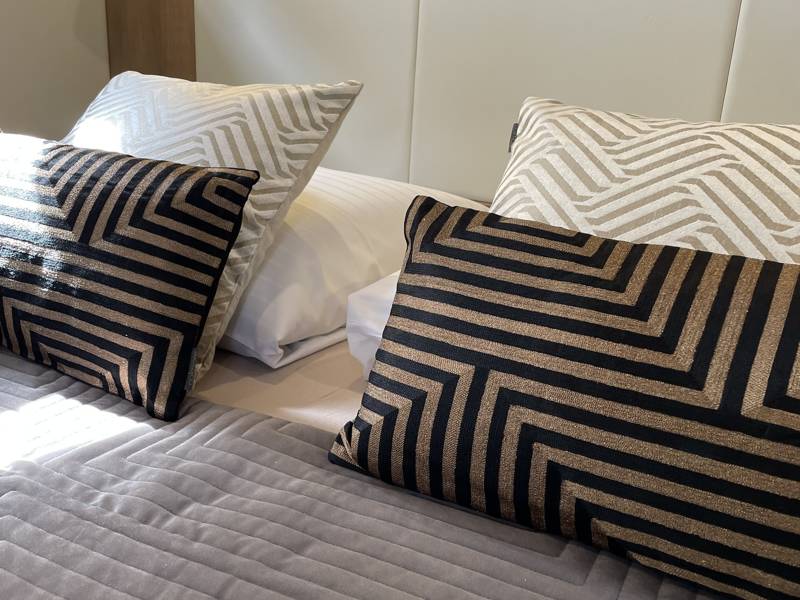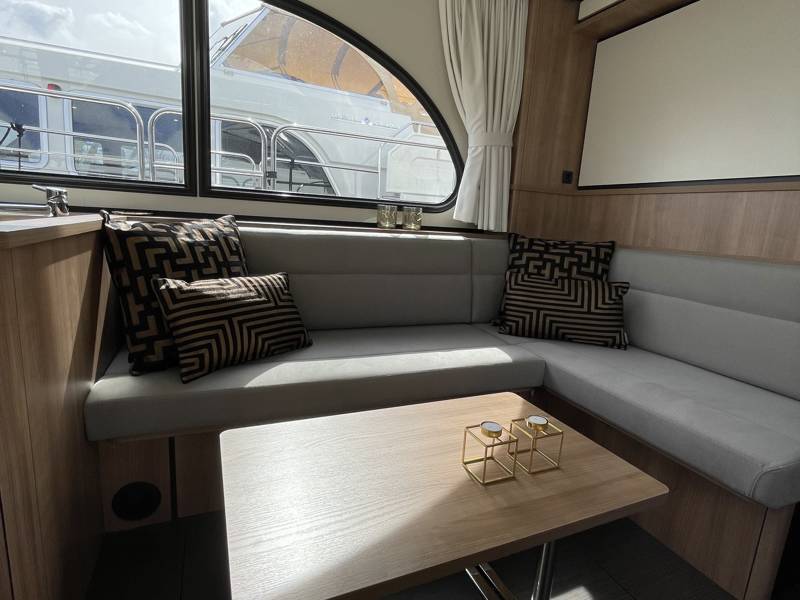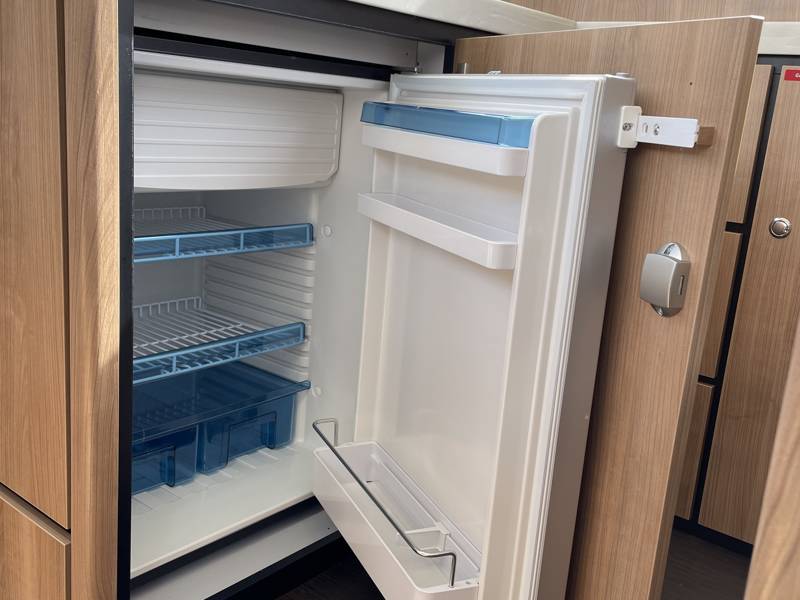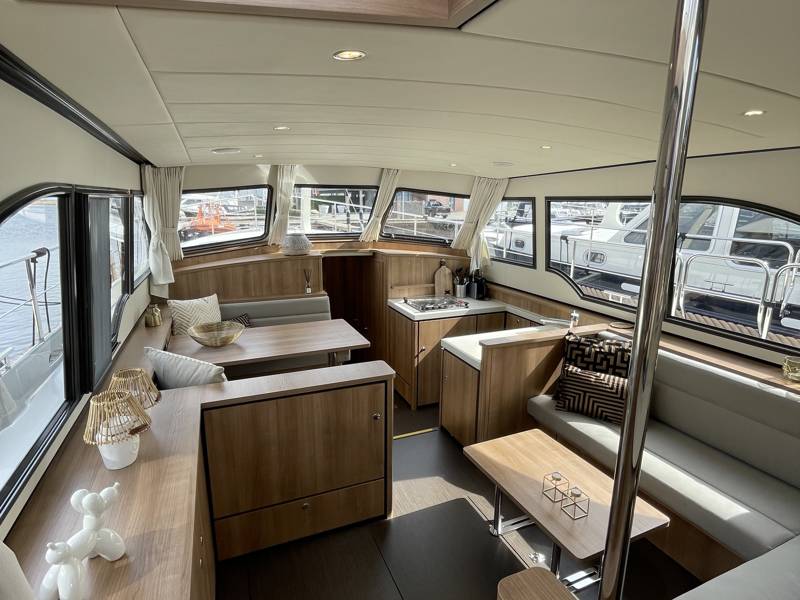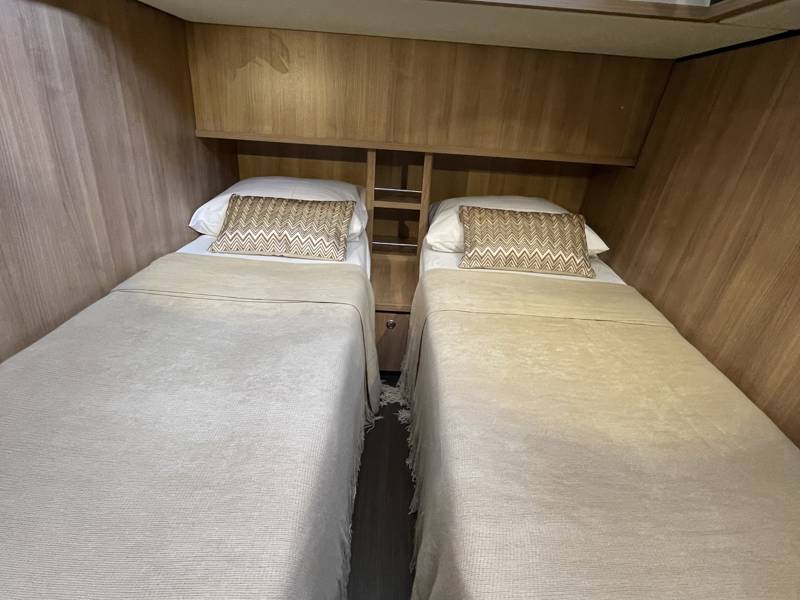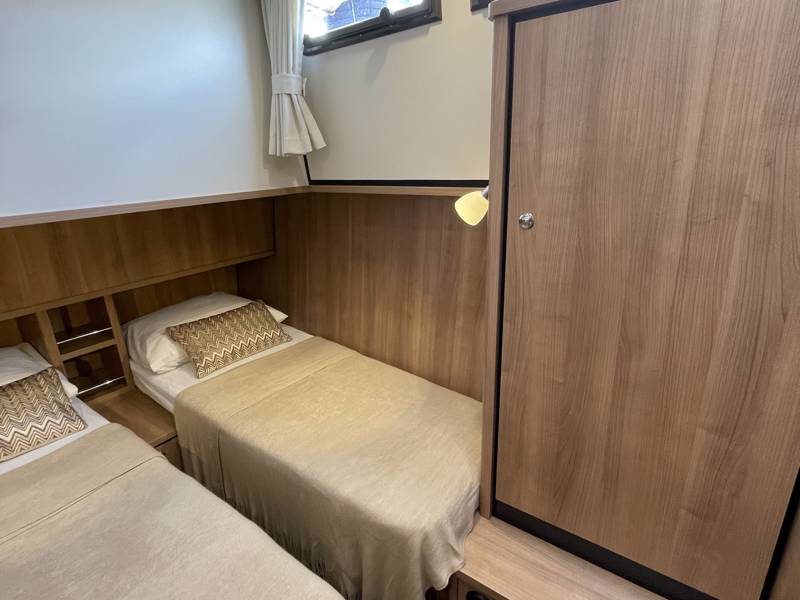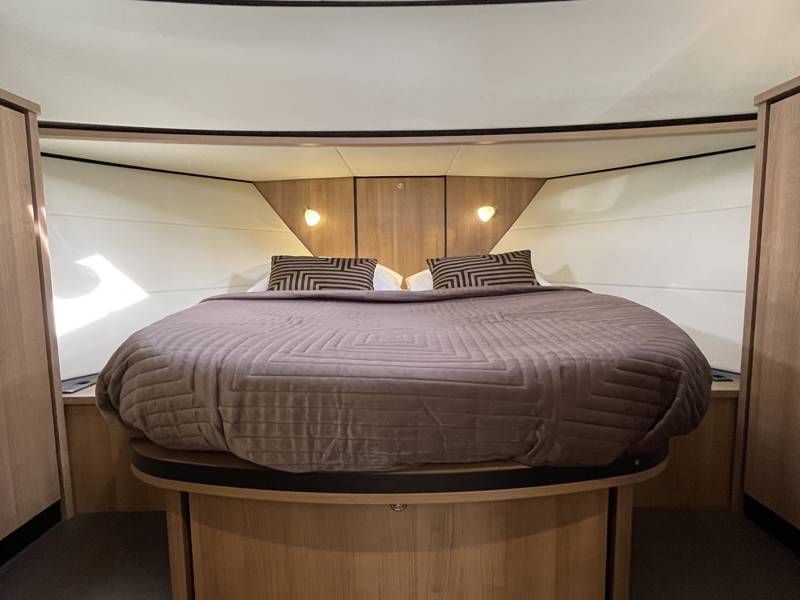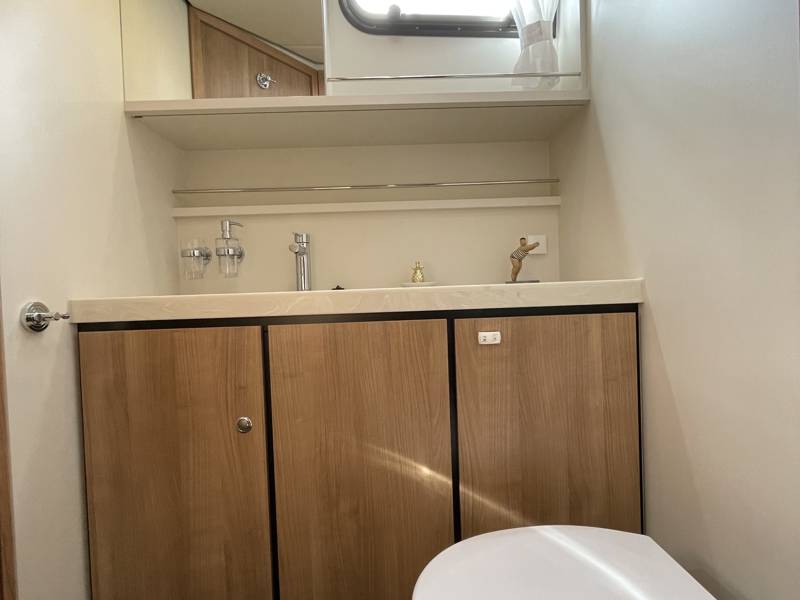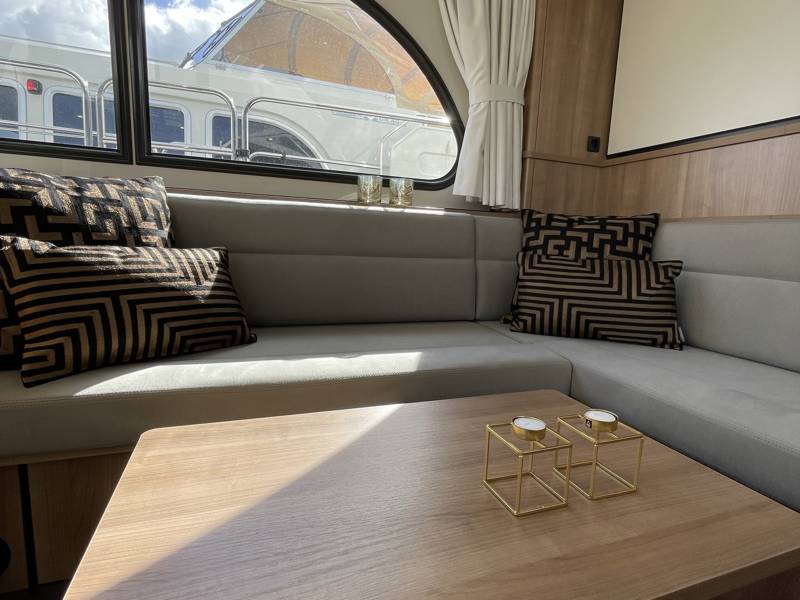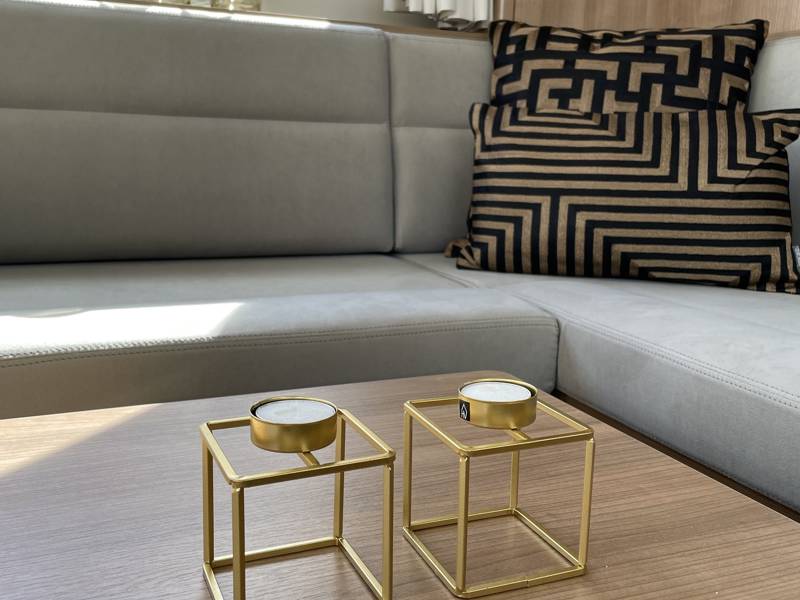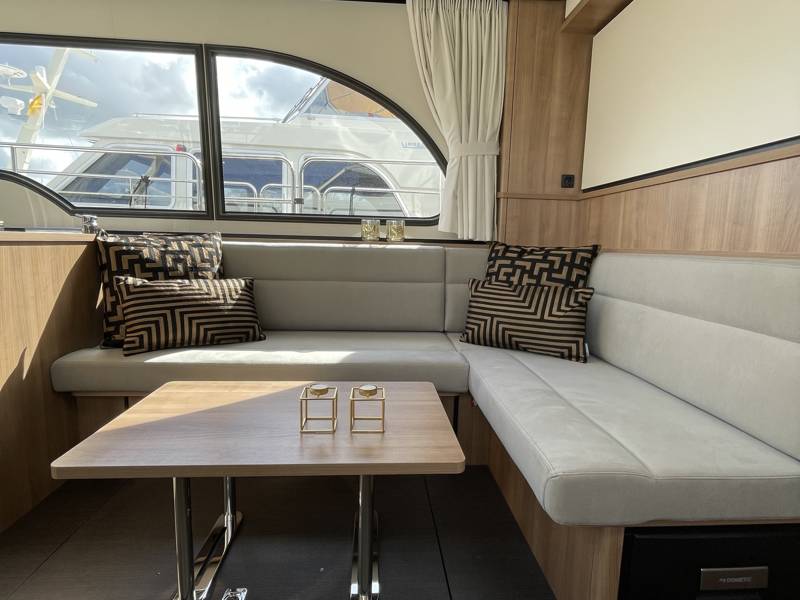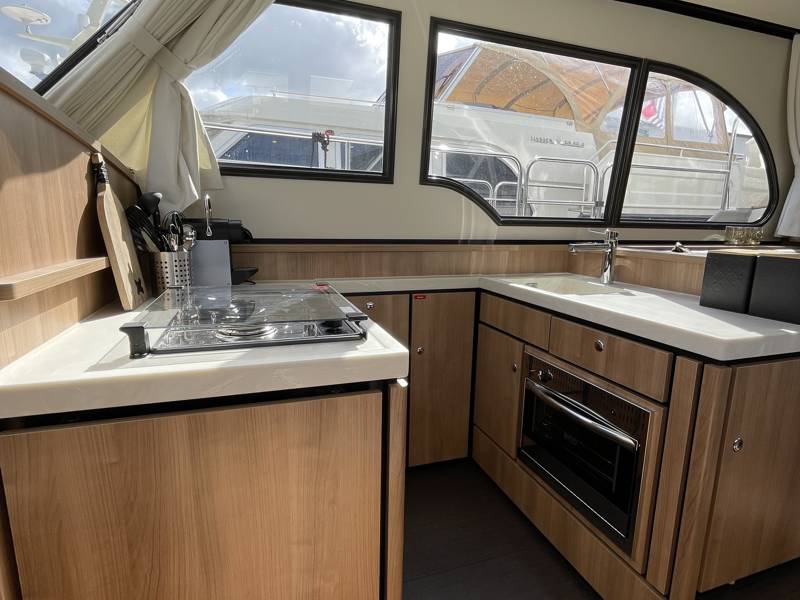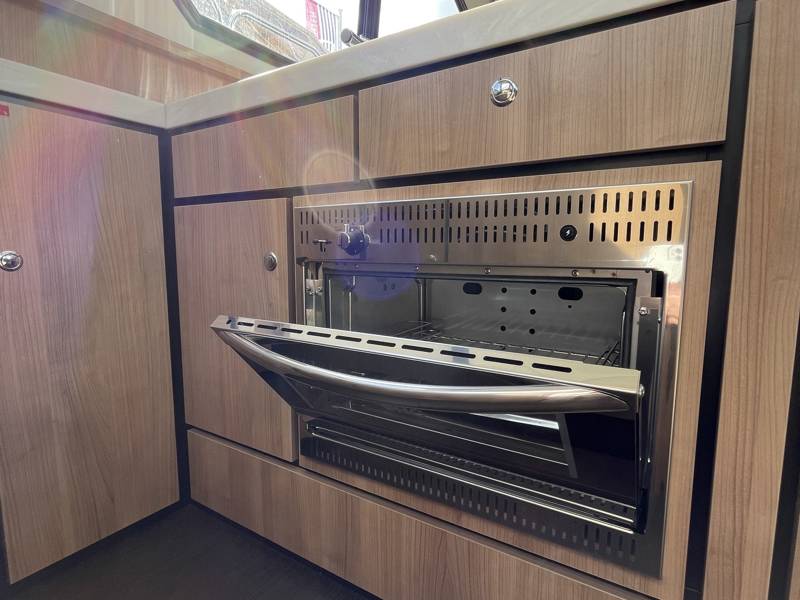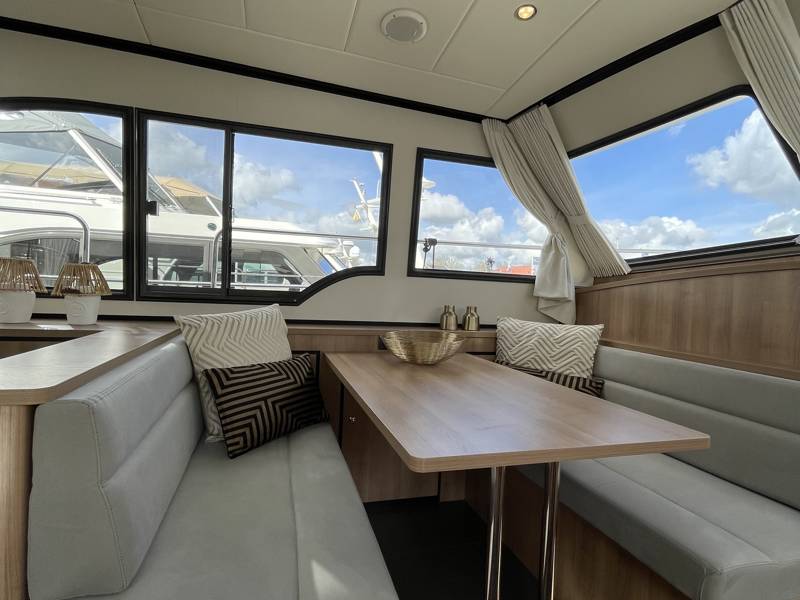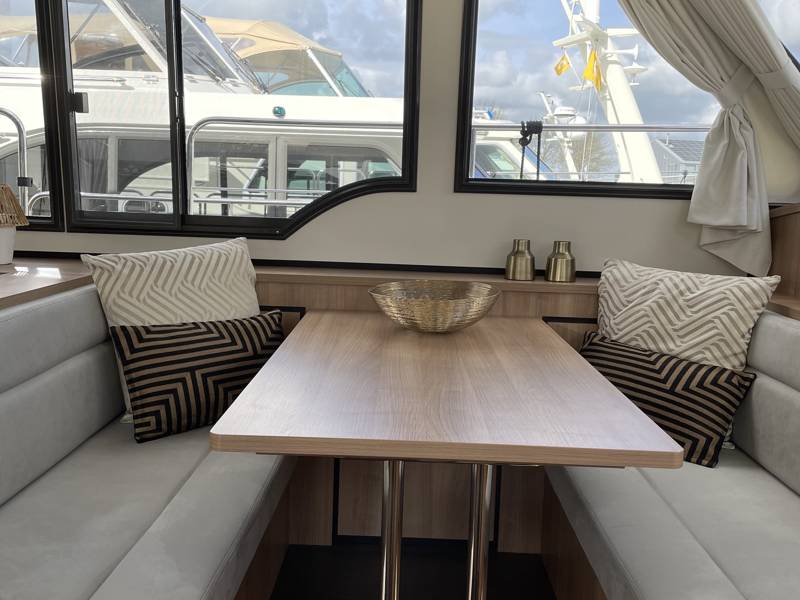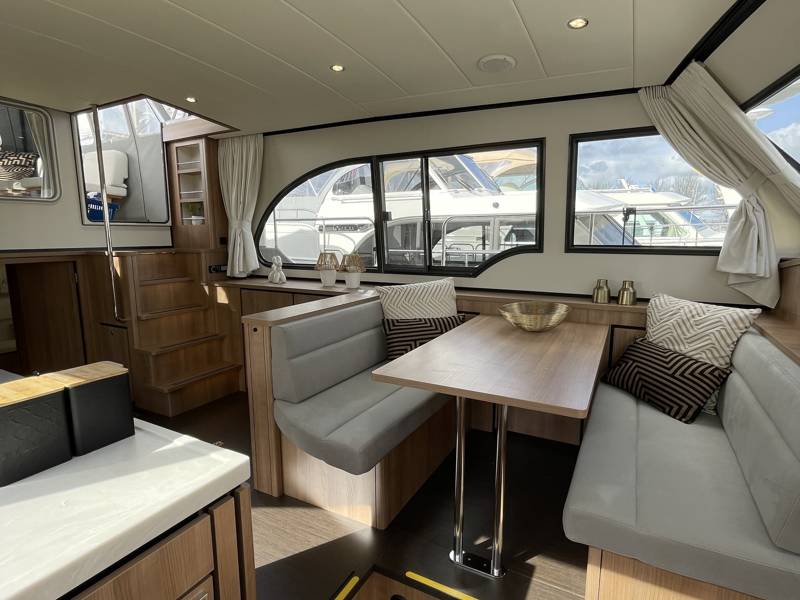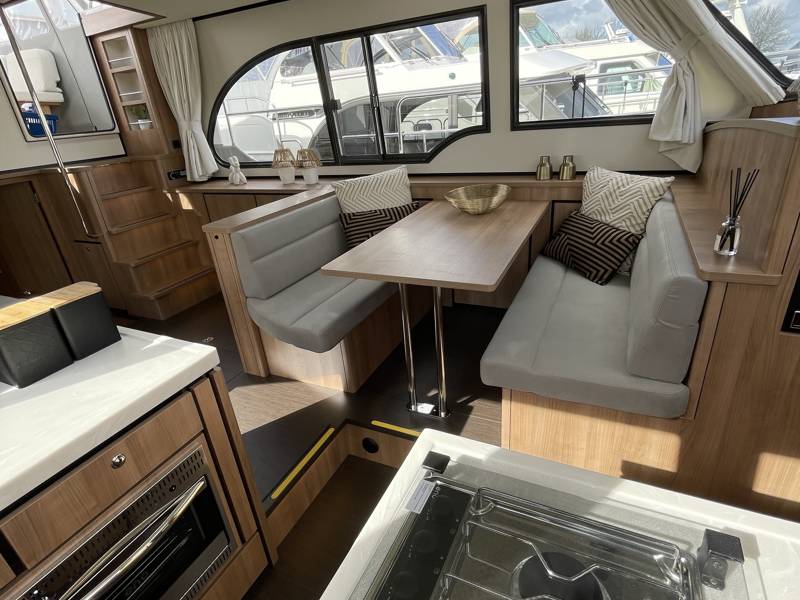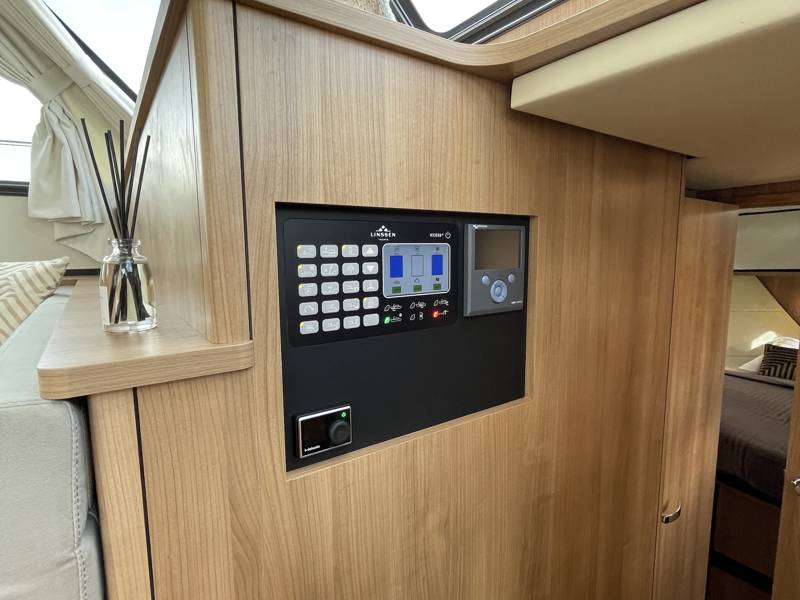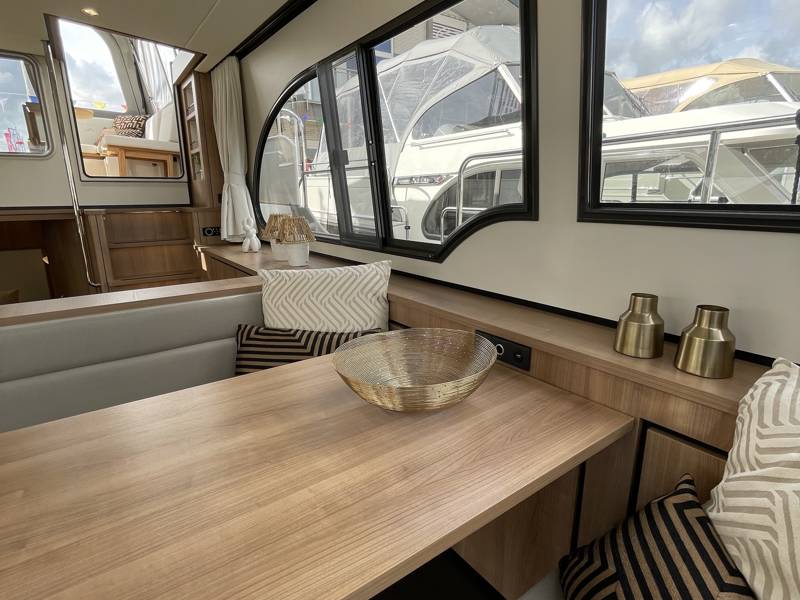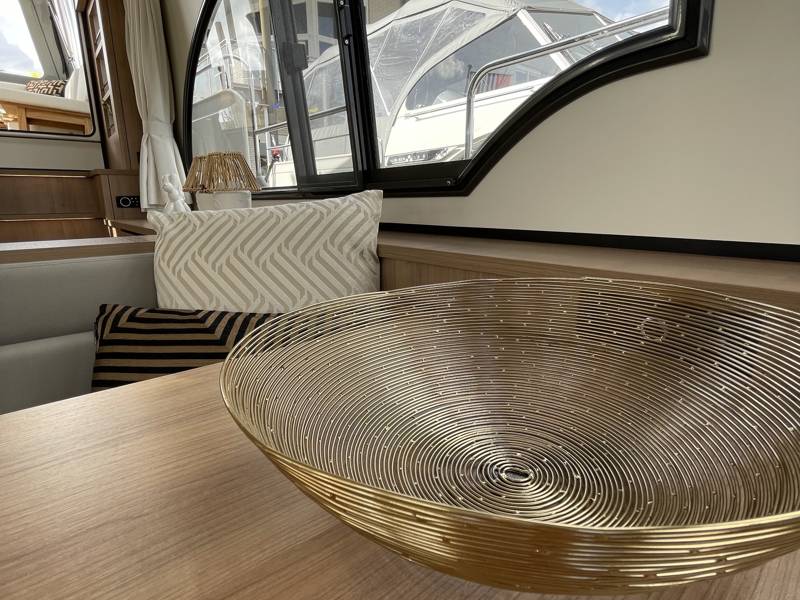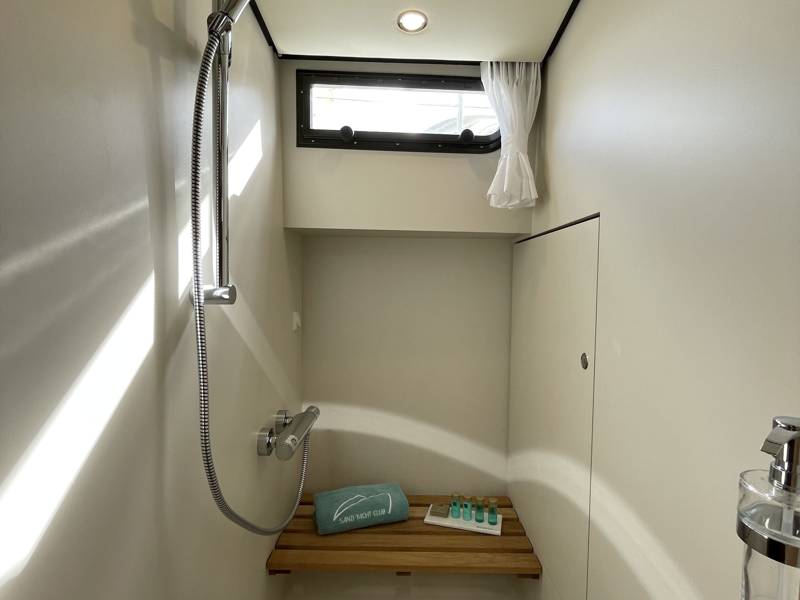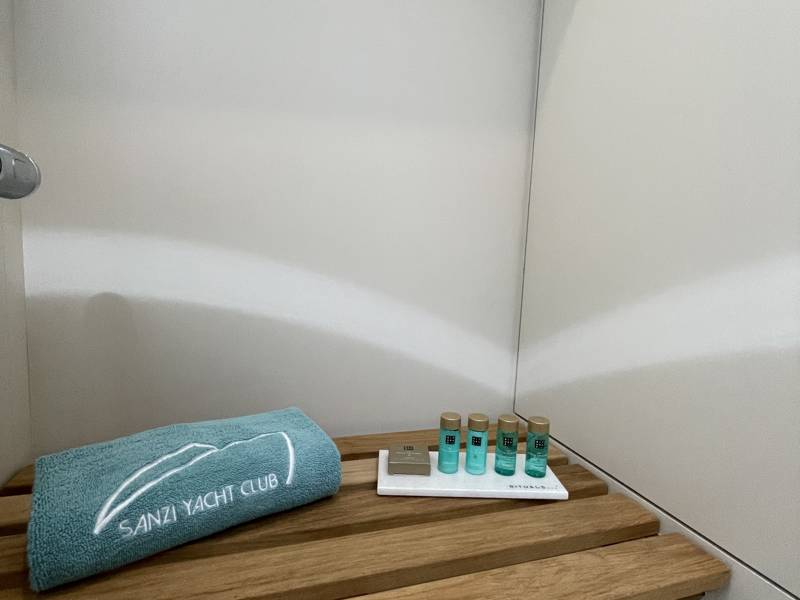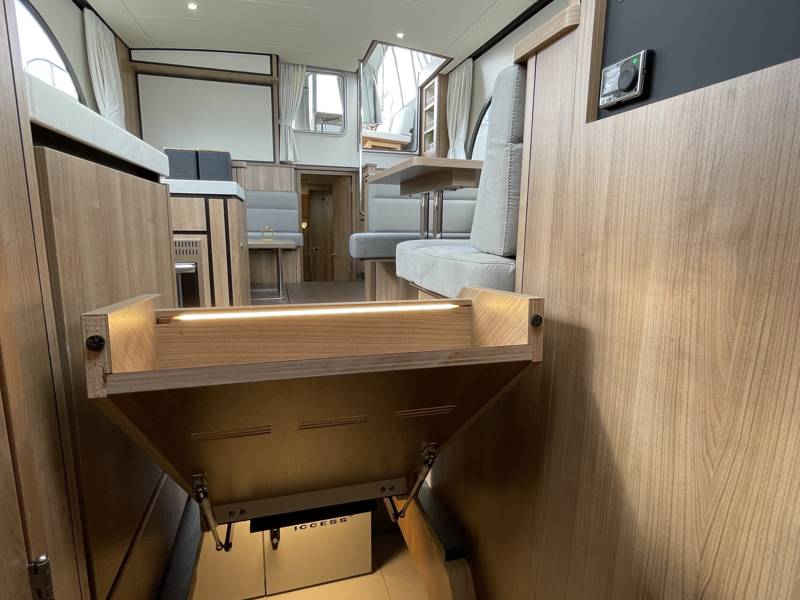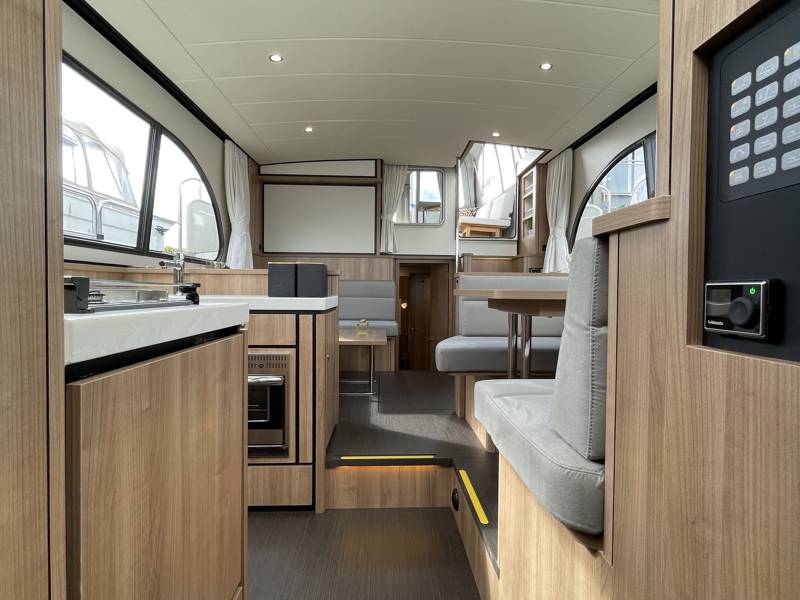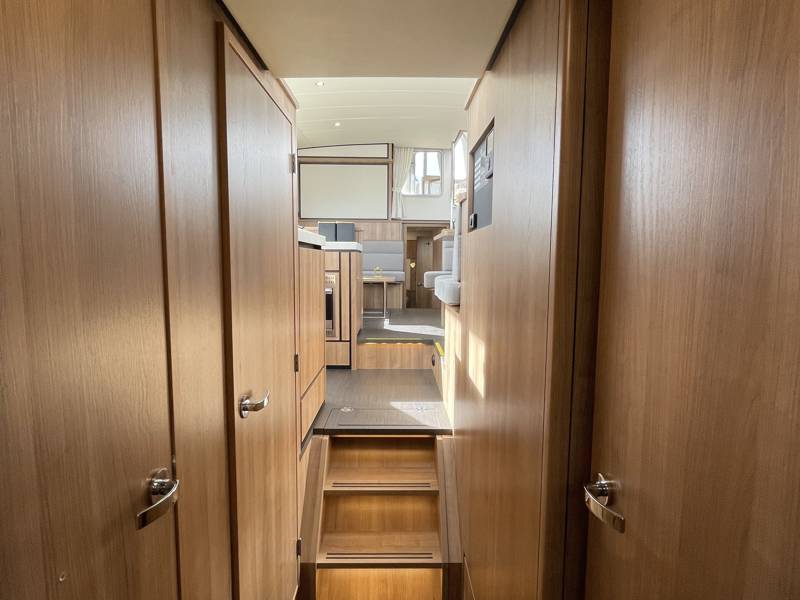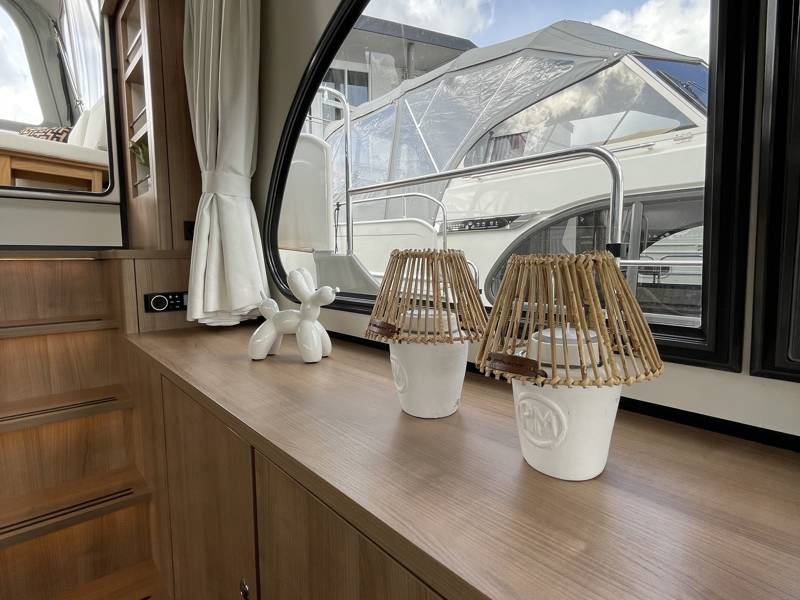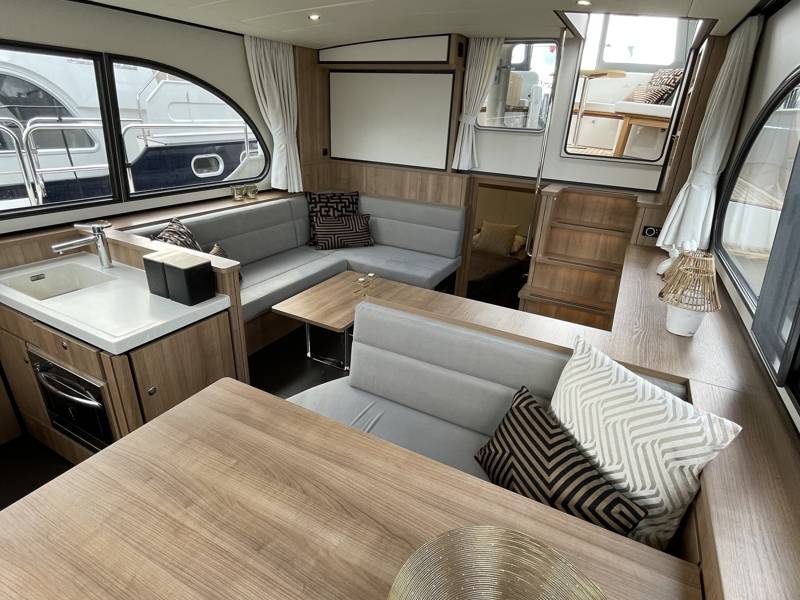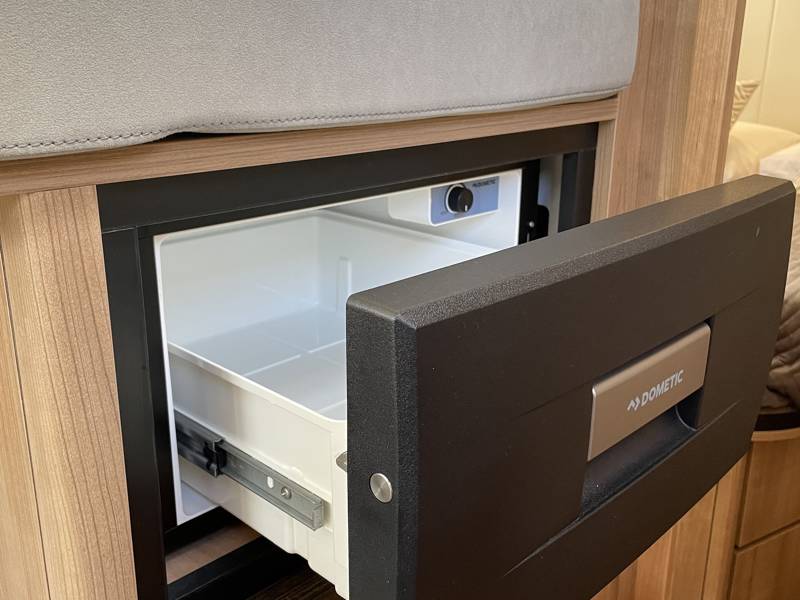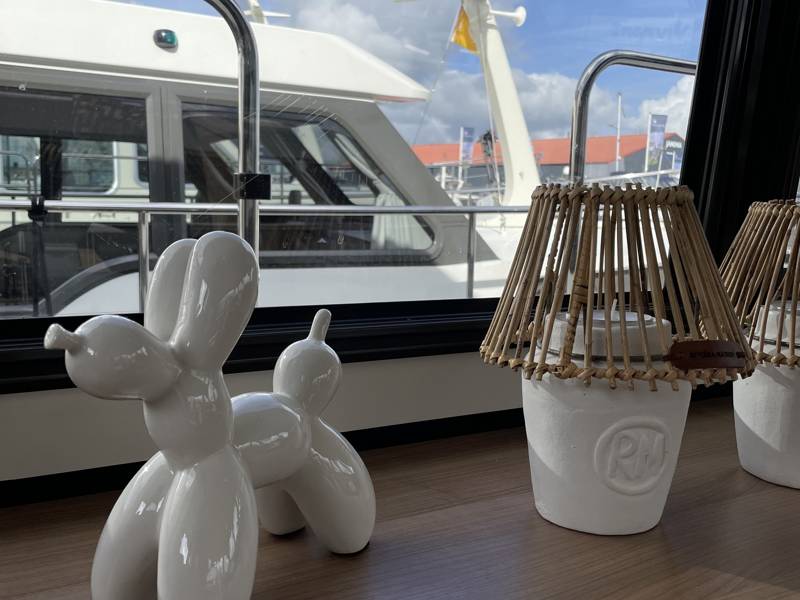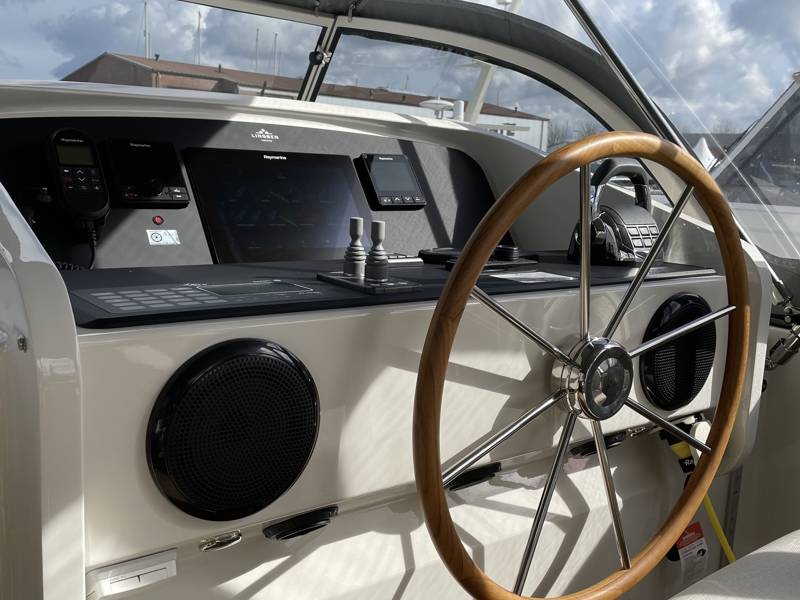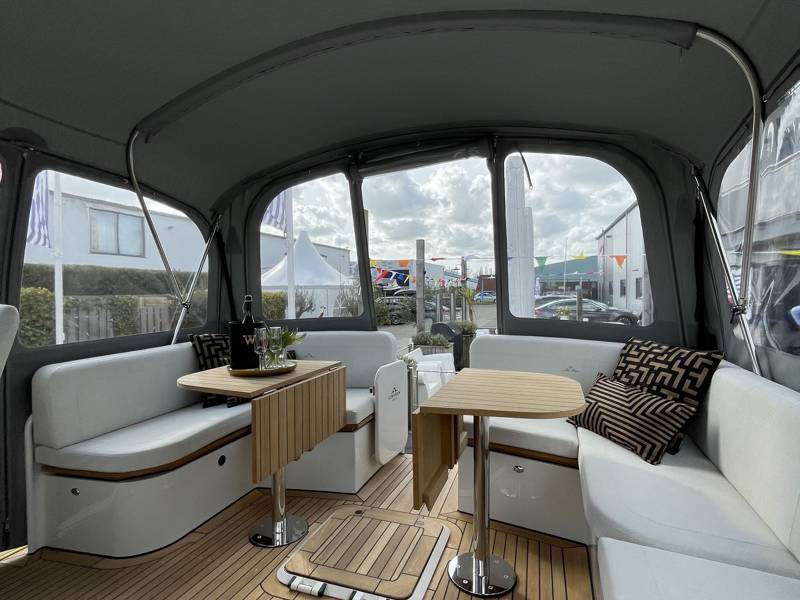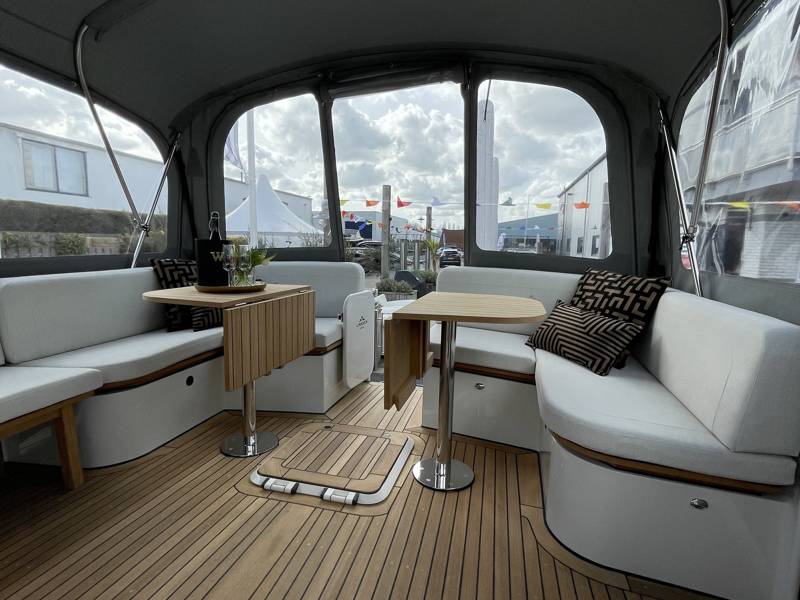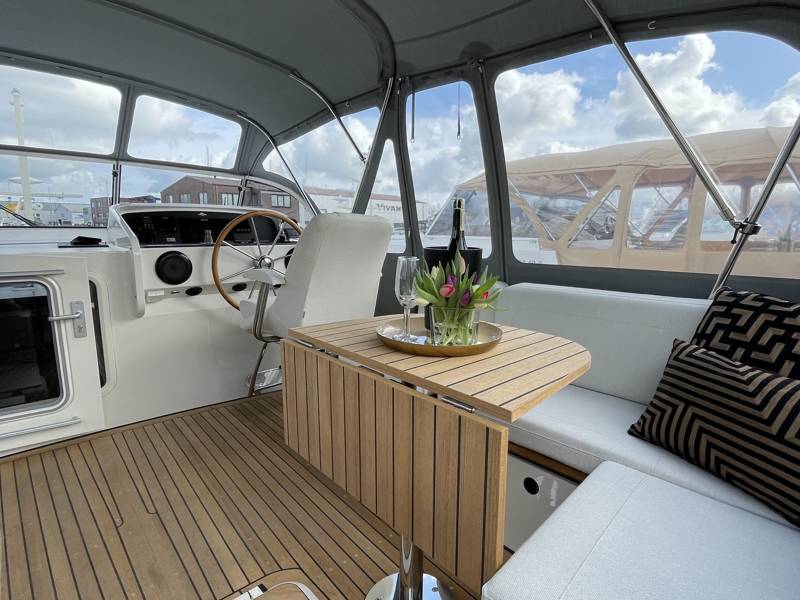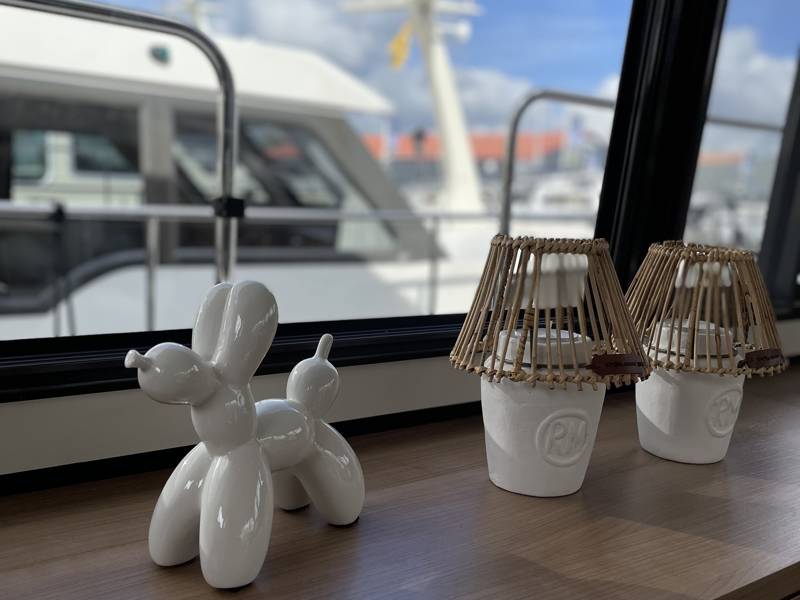 General specifications
Persons
2 - 6
Length
12.85 m
Width
4.25 m
Draught
1.2 m
Year built
2022
Engine
Volvo D3 110 hp
Tank capacity
750 l
Water tank
440 l
Book your luxury boating holiday with the Linssen 40.0 SL AC - Mrs. Jones
Click in the calendar below on an arrival and departure day.