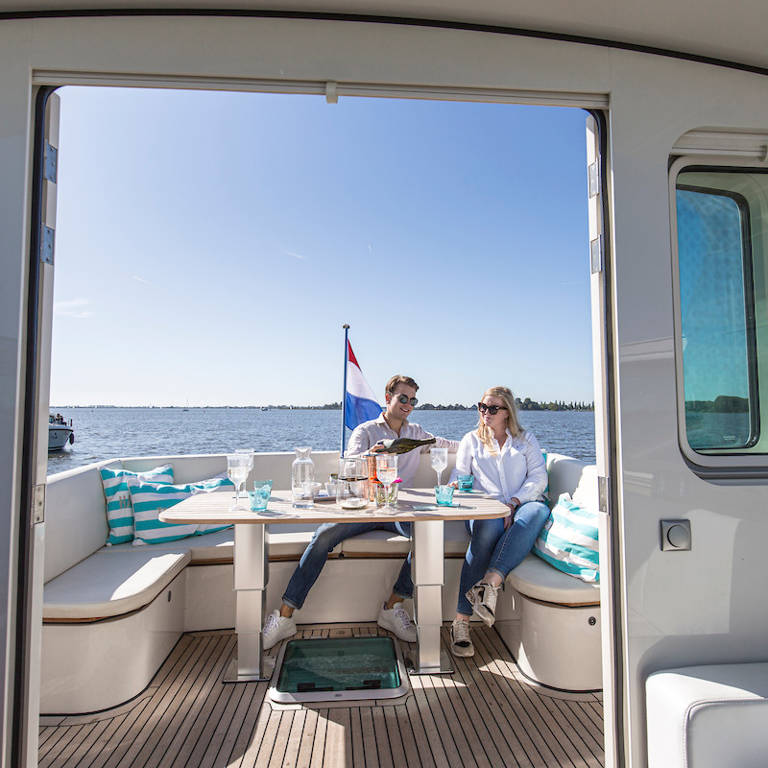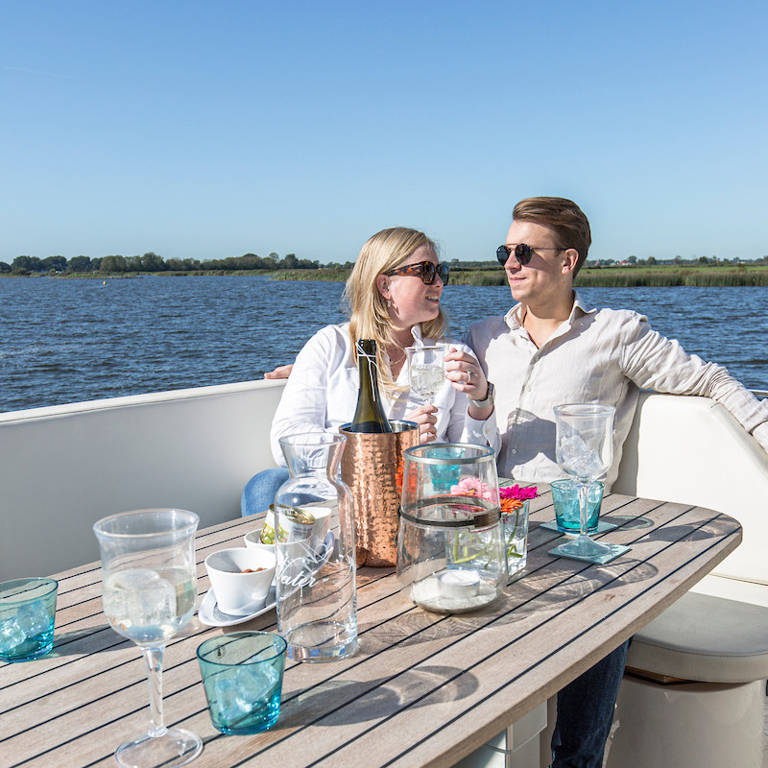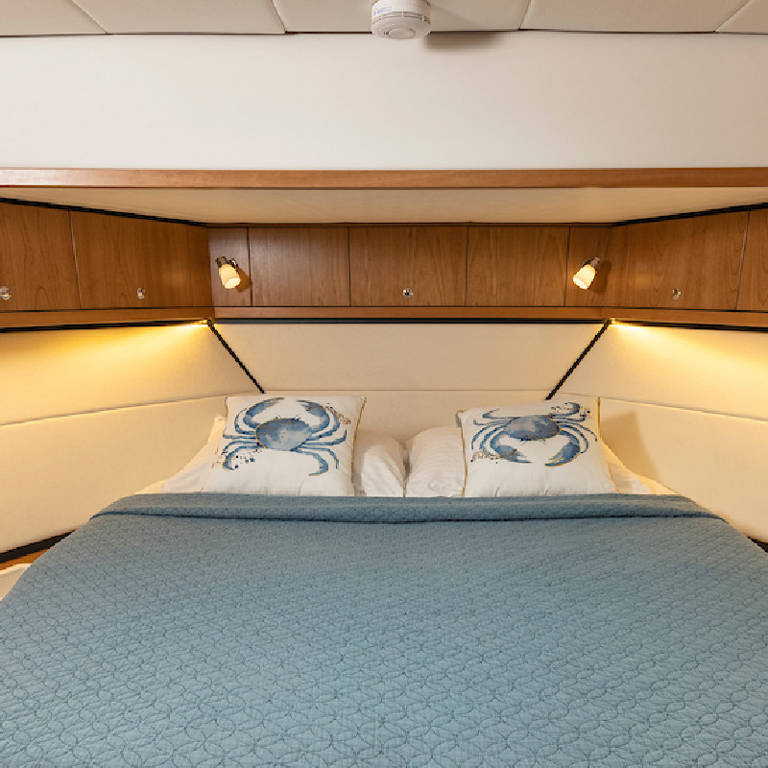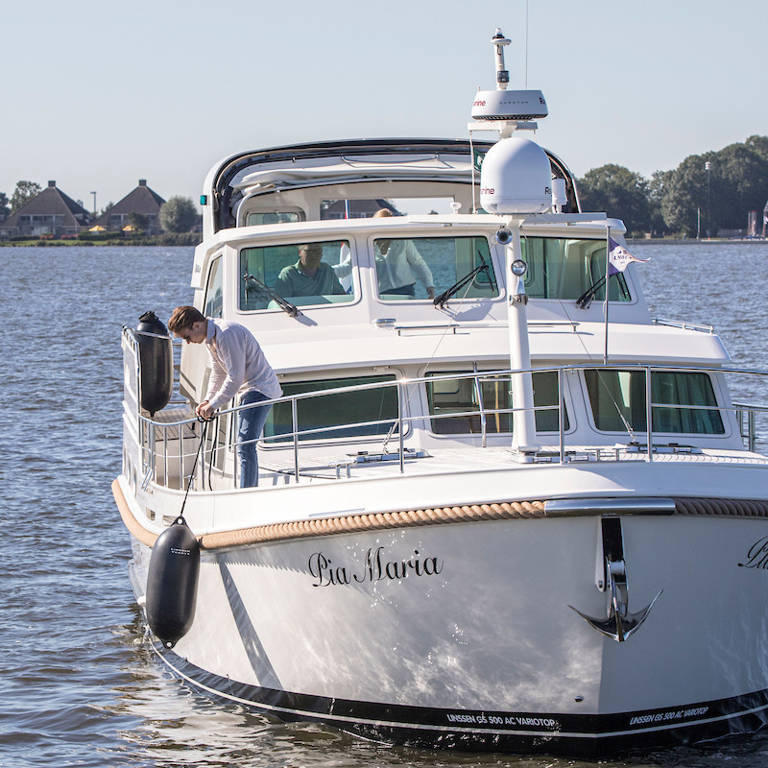 The dream yacht of every Linssen fan!
The first Sanzi-Yacht for 8 people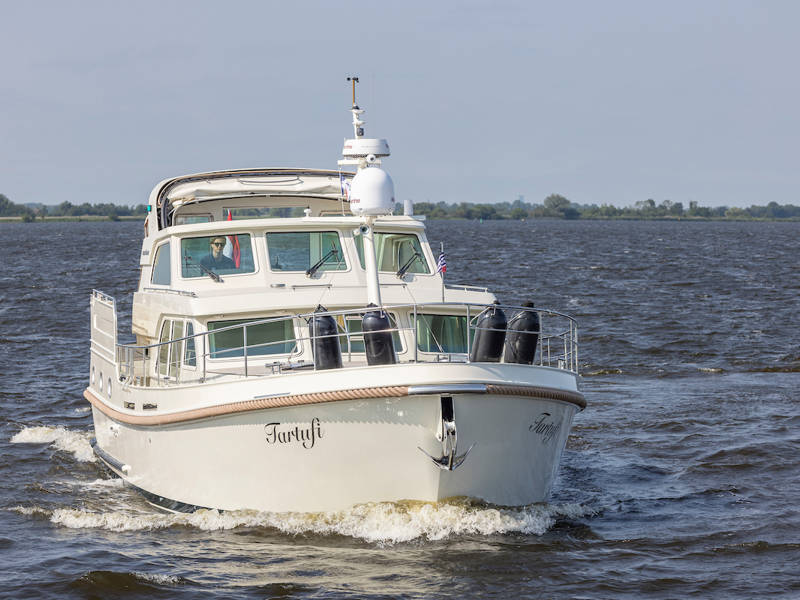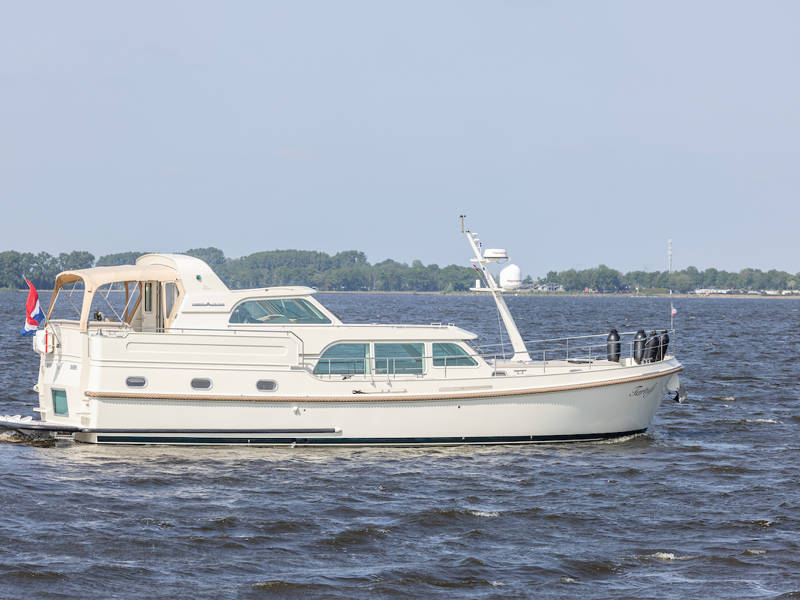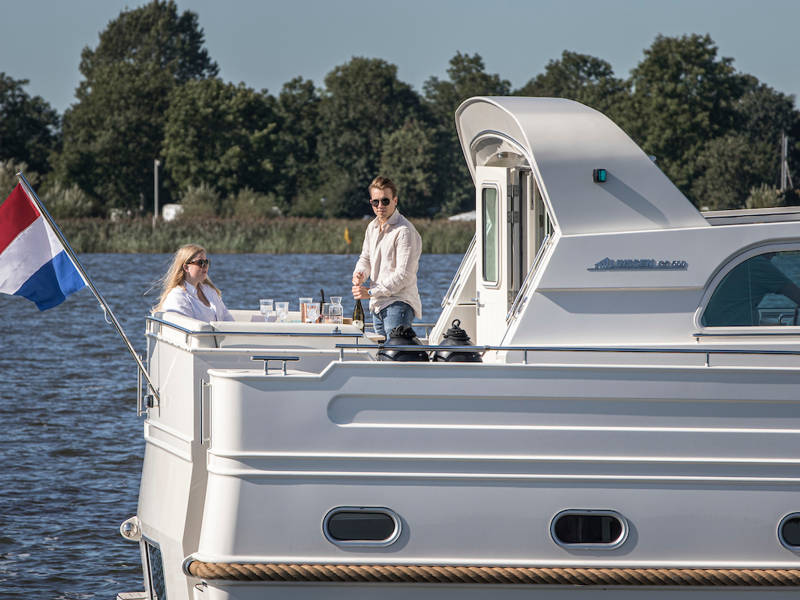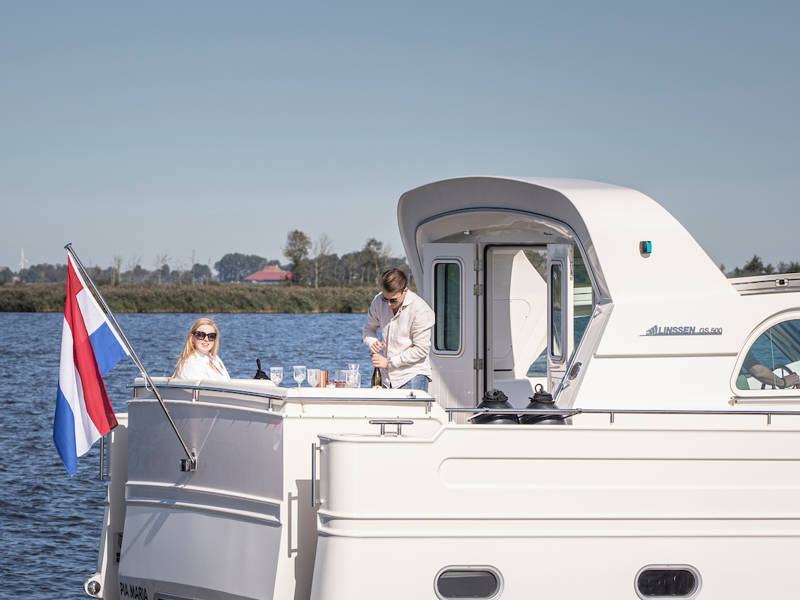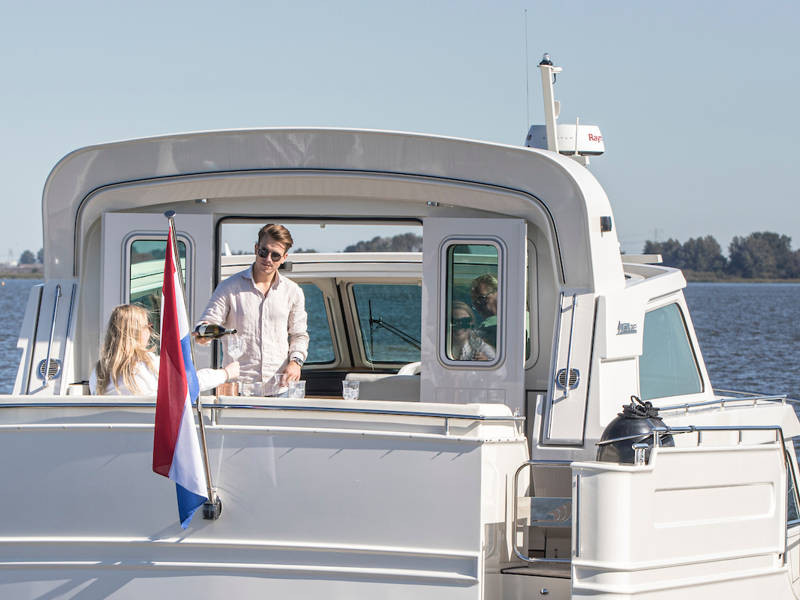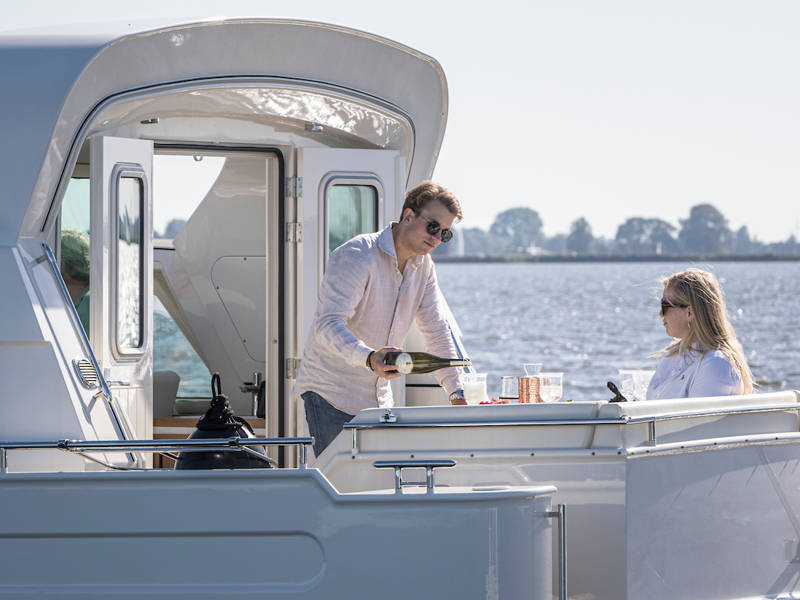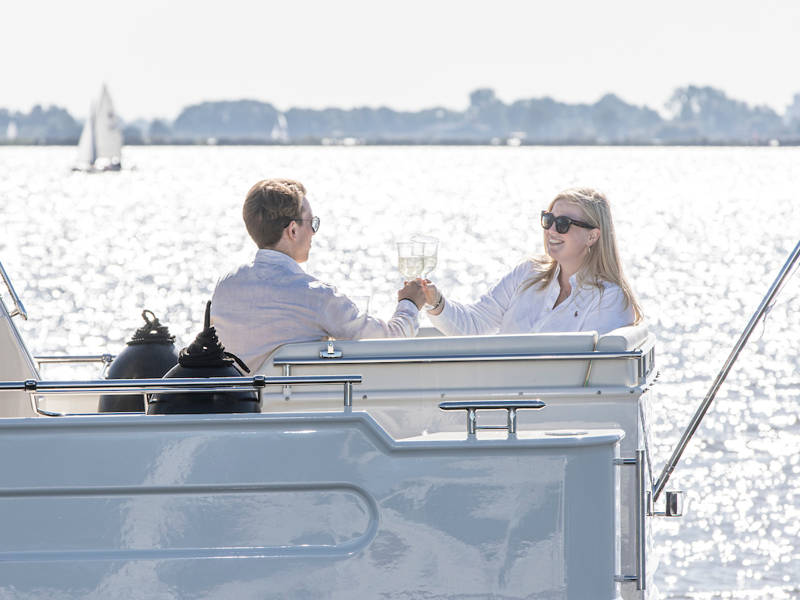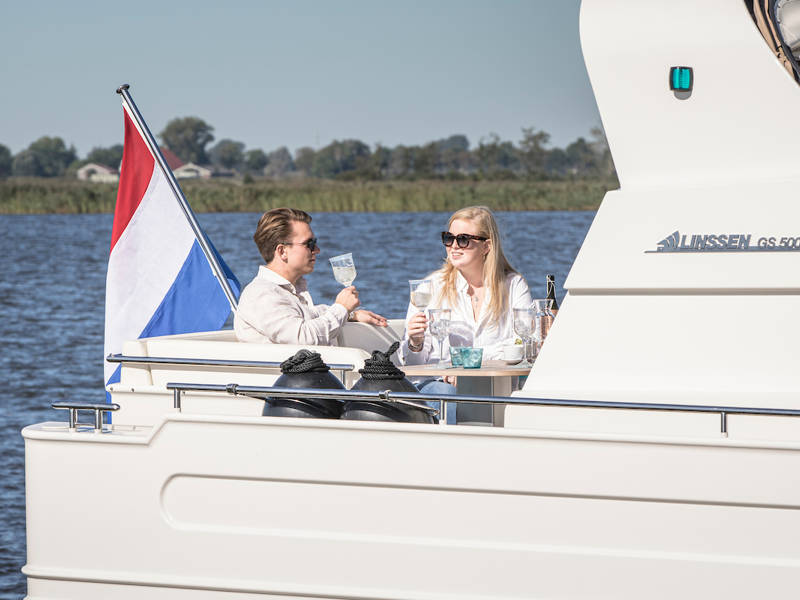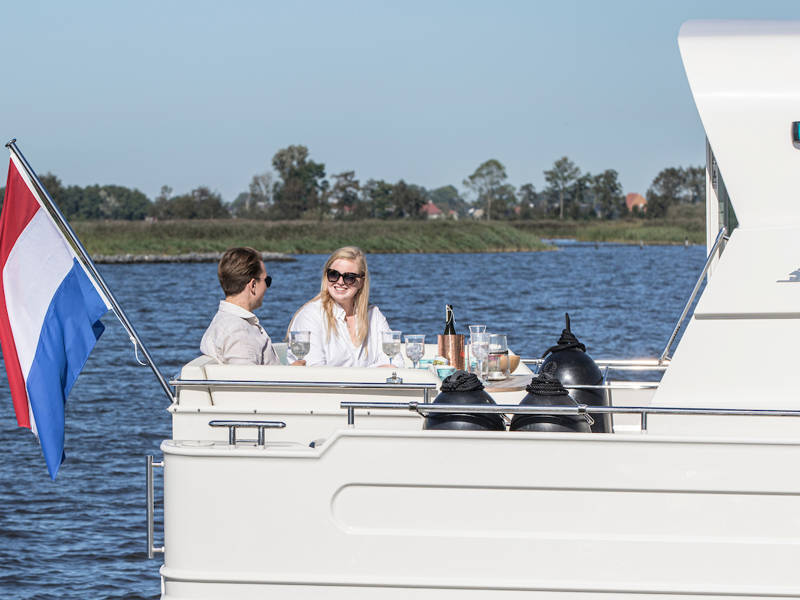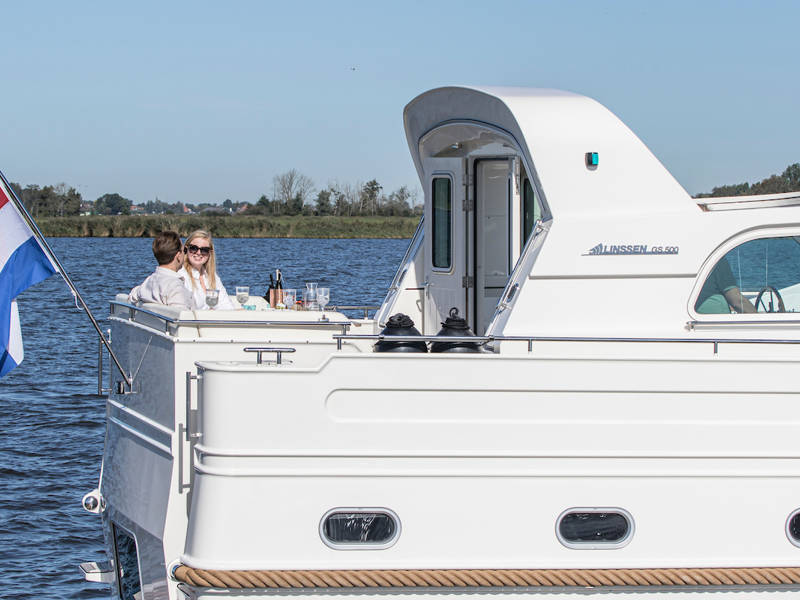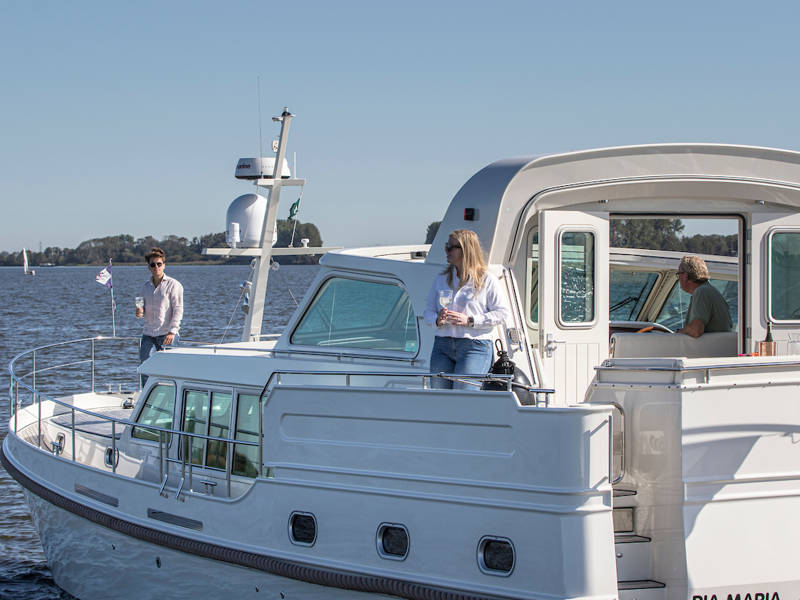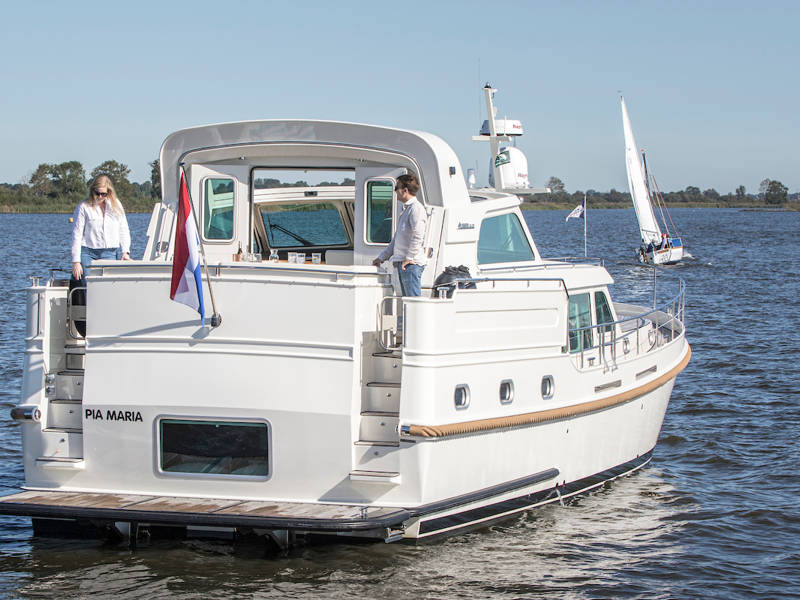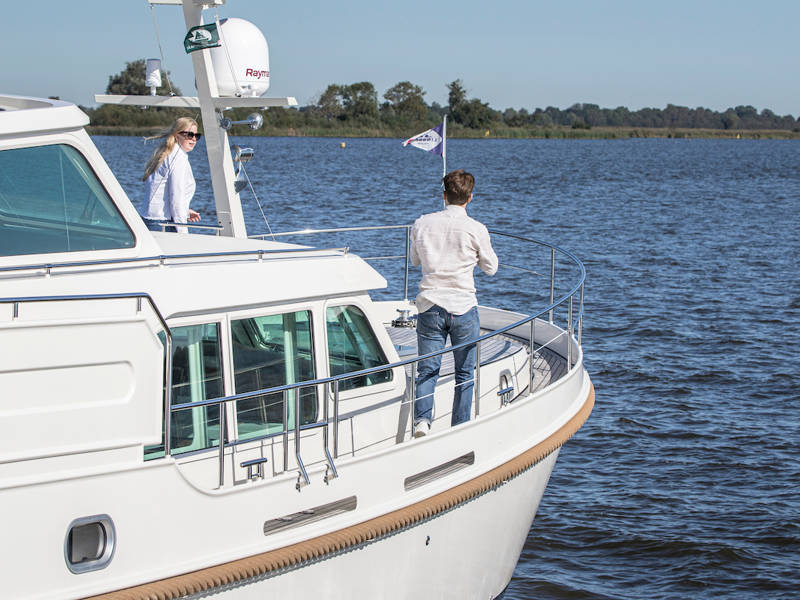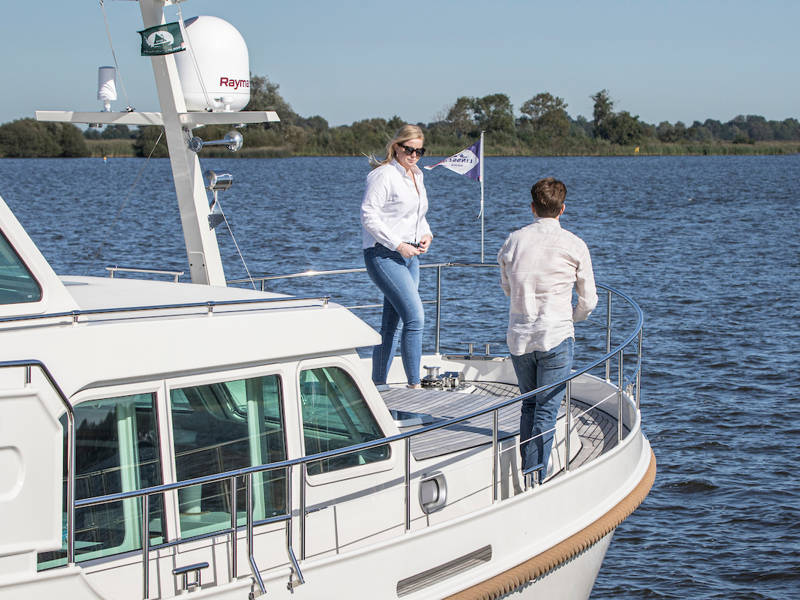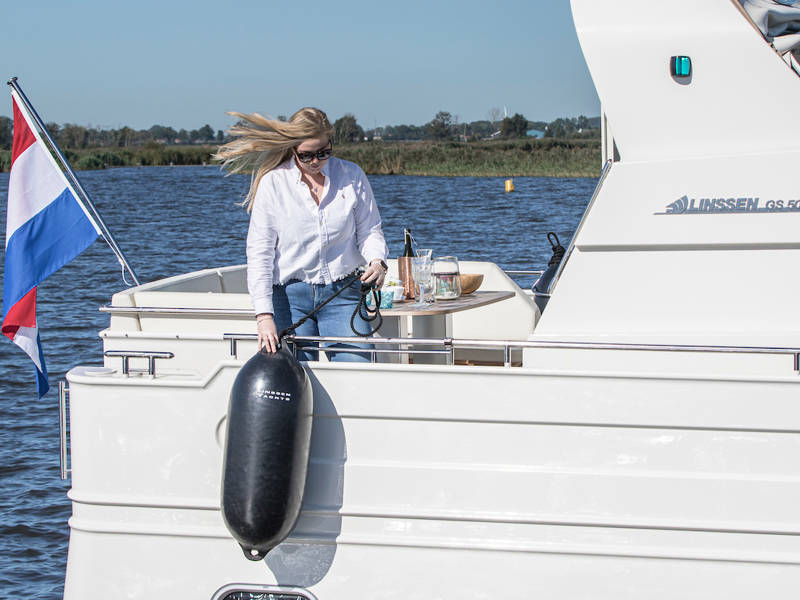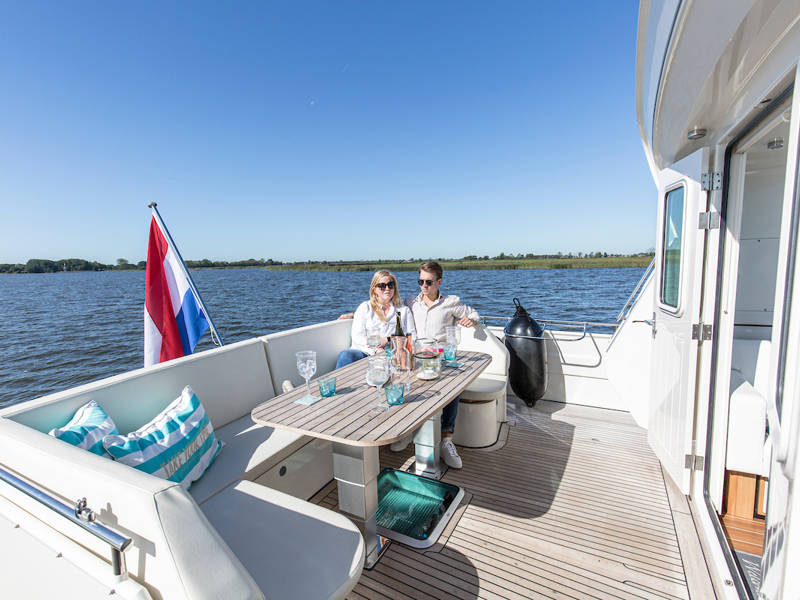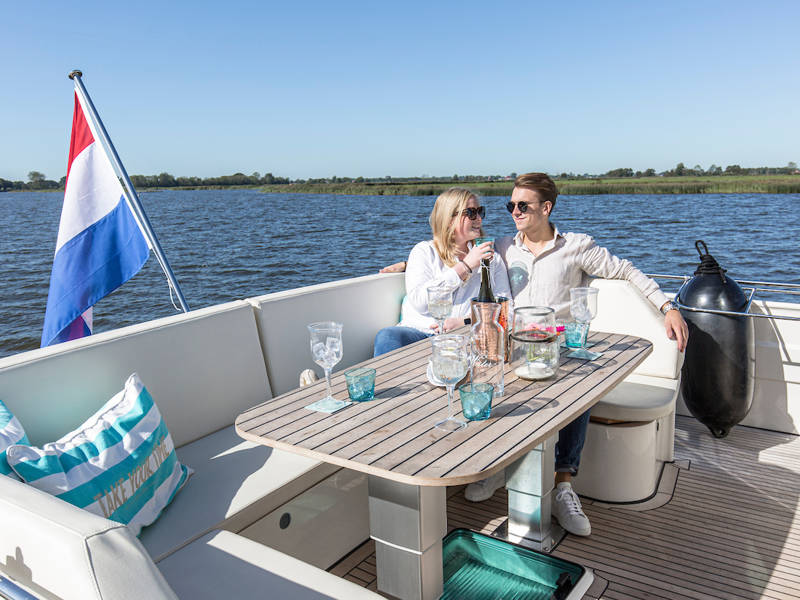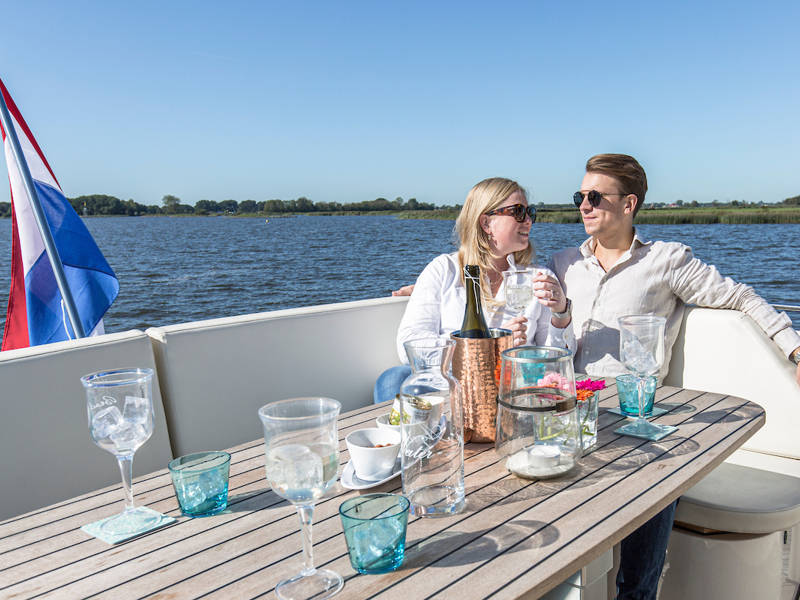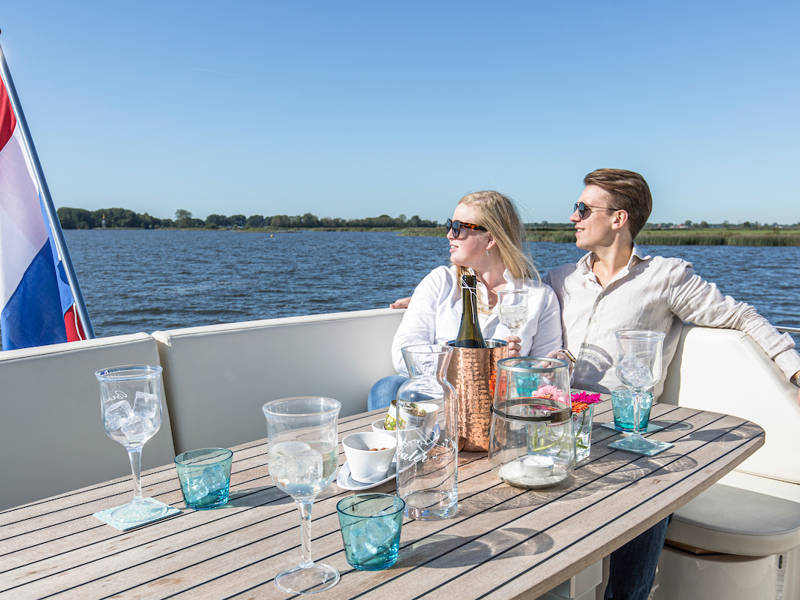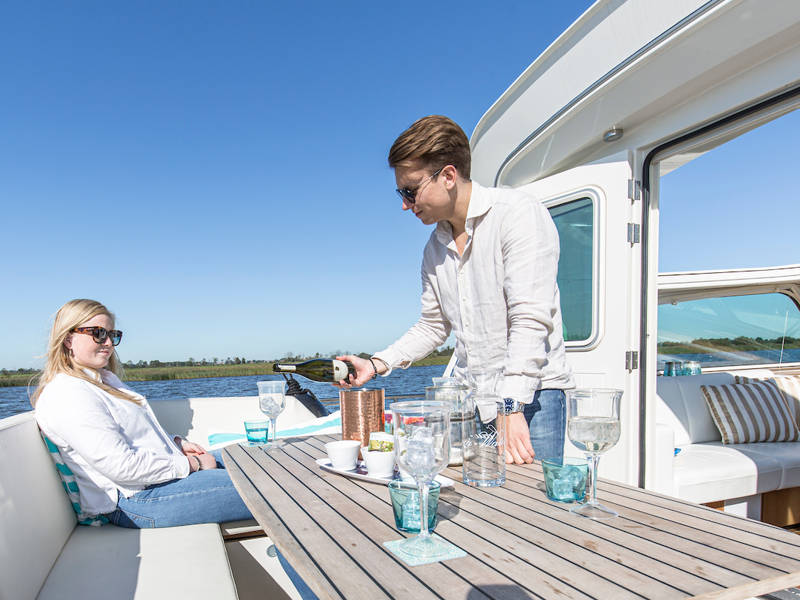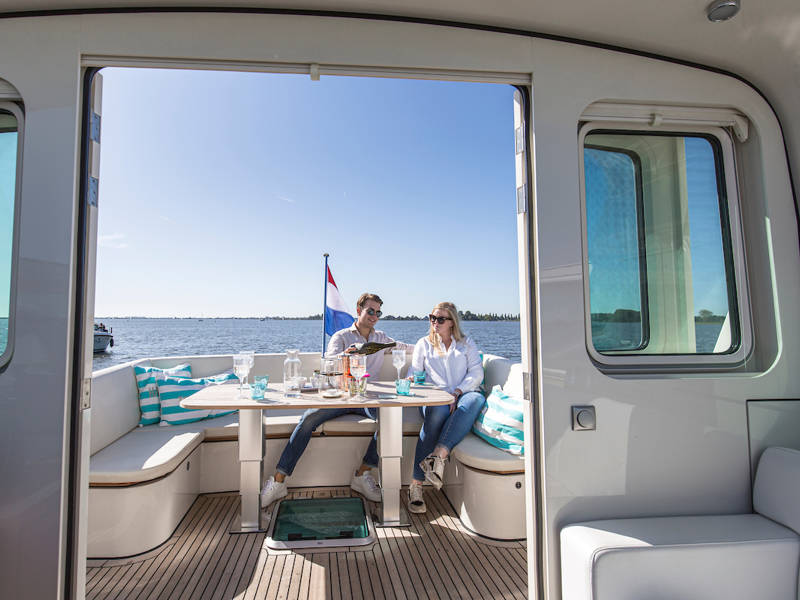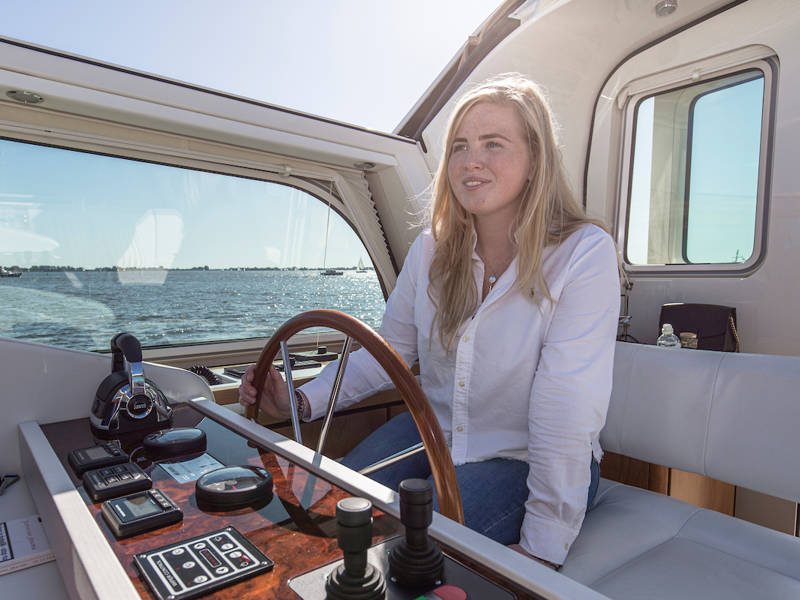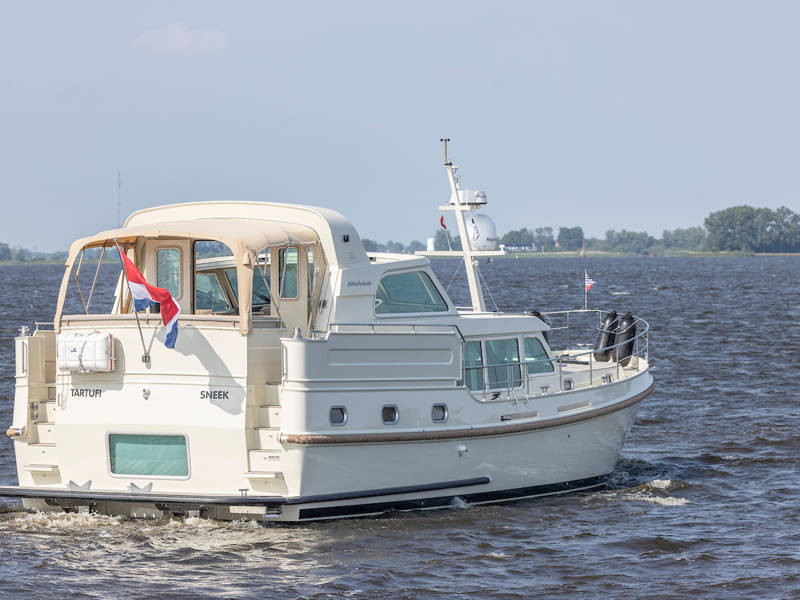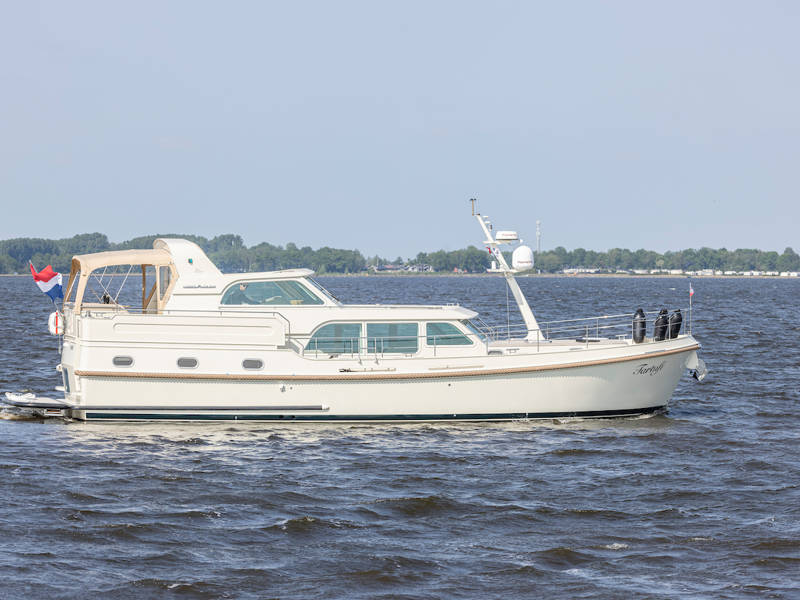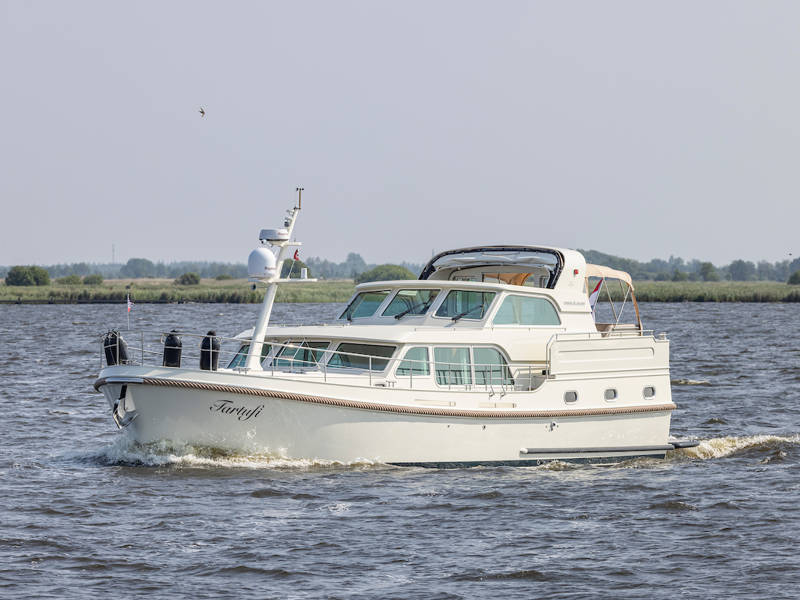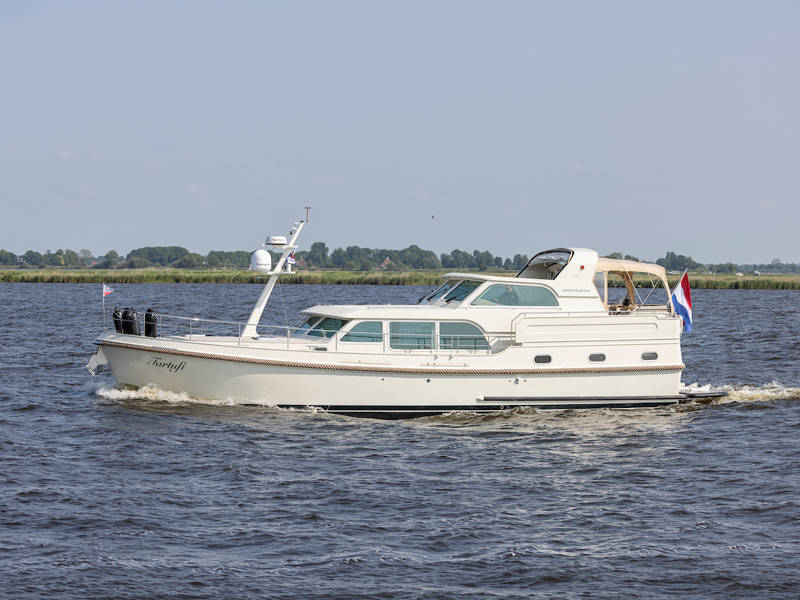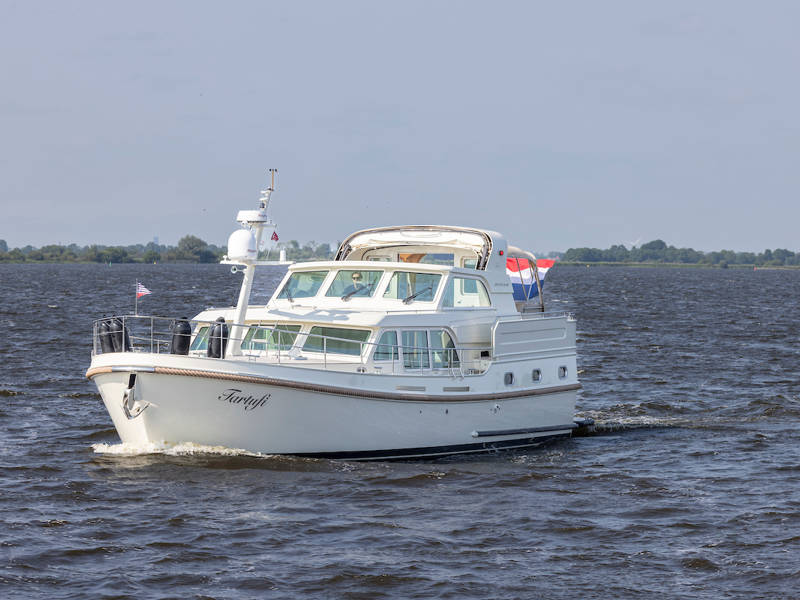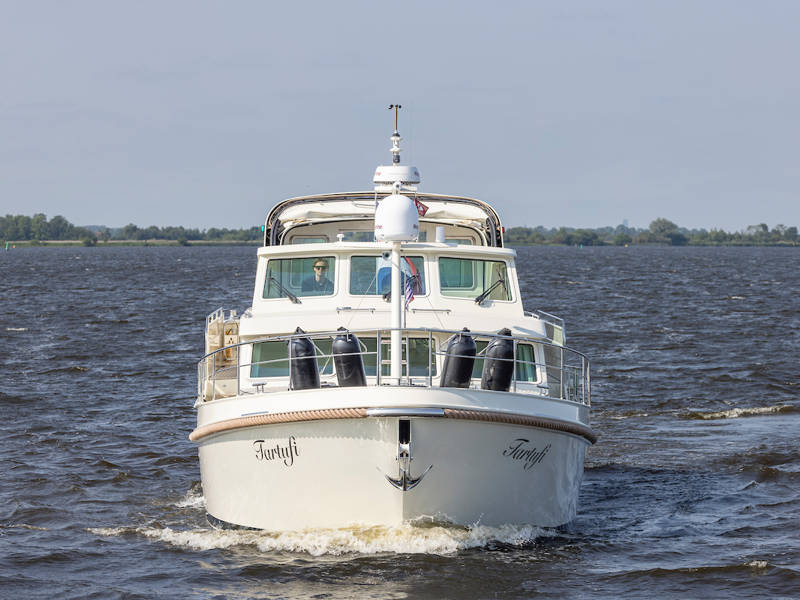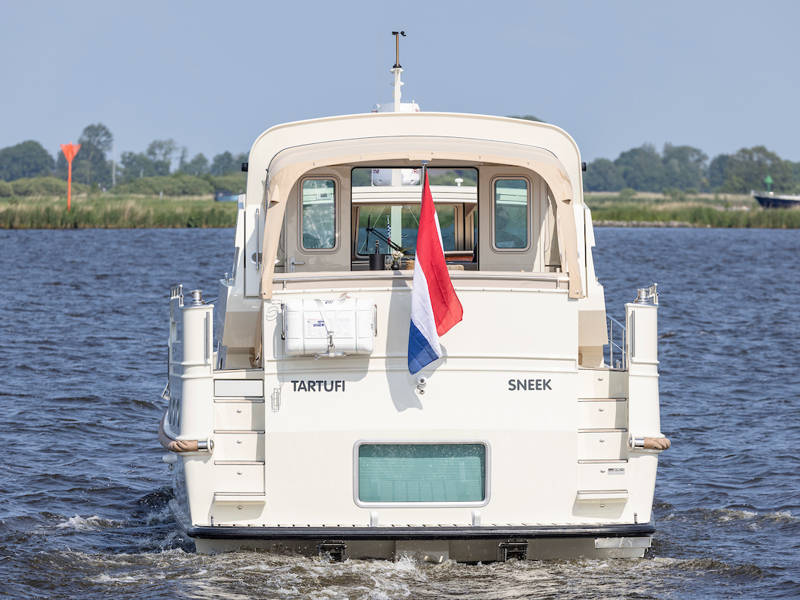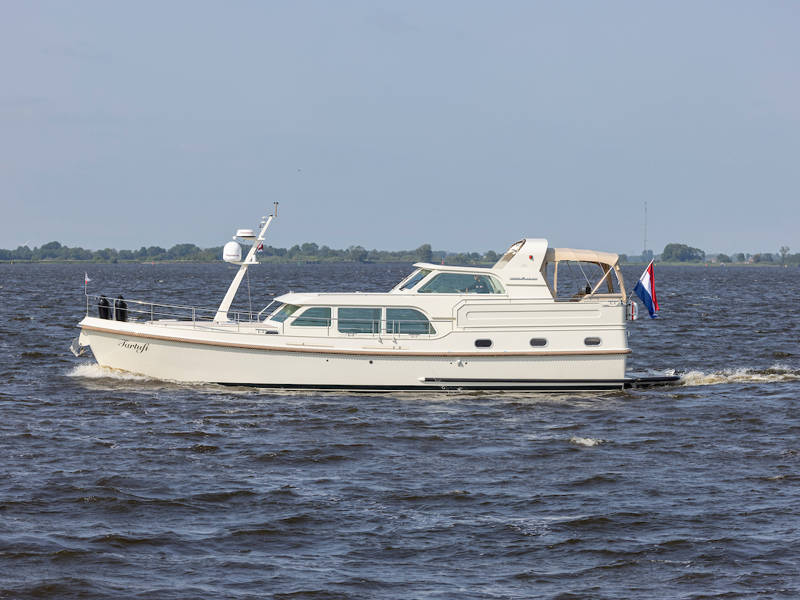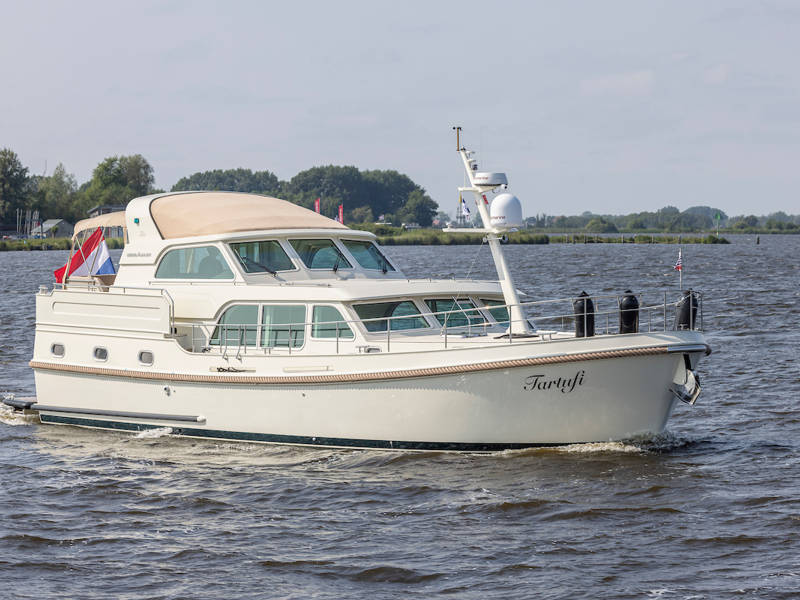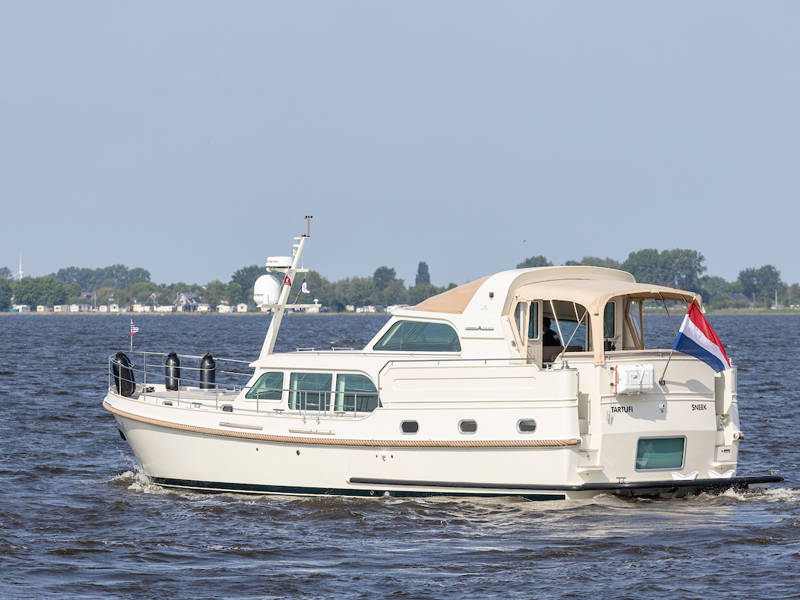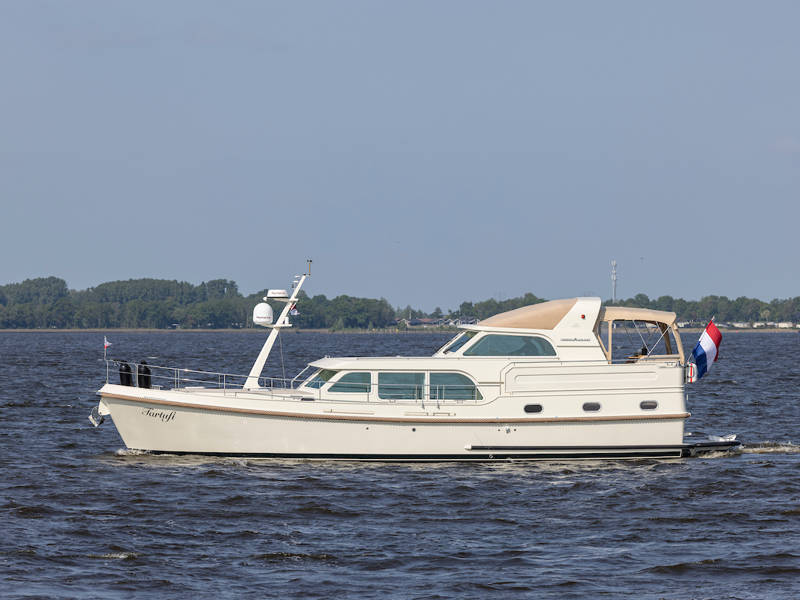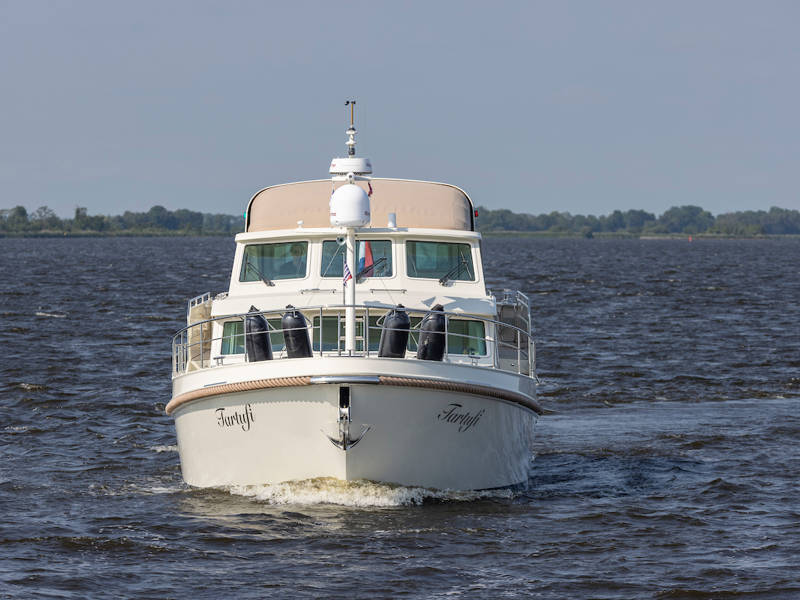 Linssen Grand Sturdy 500 Variotop - Tartufi 4-6 +2 pers. SEA -
The top model from Linssen Yachts with all luxury options including stabilisers and air conditioning. Fully marine package. For rent in Friesland exclusively from Sanzi Yacht Charter. Dream ship to spend your holidays on. Very suitable for both inland waters and sea. Very chic yacht.
The Linssen Grand Sturdy 500 VT Tartufi - SEA, is the most luxurious and large Linssen Yacht available. This brand new flagship of the fleet has every conceivable luxury and comfort.
This new yacht is very fully equipped for both inland waterways and sea. The stabilisers ensure perfect stabilisation on turbulent waters, guaranteeing a peaceful voyage whatever the weather.
In the wheelhouse, the dashboard is equipped with all conceivable navigation tools and above the steering bench is the Variotop, which can be operated electrically. There is ample seating in the wheelhouse, as well as a small kitchen with an extra refrigerator. This part of the boat can be completely closed with solid doors and heated. Furthermore, on the afterdeck there is a spacious bench with a height-adjustable table that can easily be converted into a lounge bed. This section, the aft deck, can also be completely closed off with a convertible top (not shown in the photos). The bathing platform has been extended and is retractable, making swimming even more fun!
The layout is ideally suited for 4-6+2 people. Below decks are three generous 2-bed cabins, in the saloon is one extra doublebed, two bathrooms, two toilets. The Tartufi is equipped with comfortable central heating and even an air-conditioning system, so it is pleasant to stay on board whatever the temperature. A fully equipped kitchen, with combi-oven, dishwasher, induction hob and a Nespresso coffee machine with milk function complete the luxury experience.
On board are 3 refridgerators, 1 freezer and one winecooler.
Wifi is available on board and two large smart TVs on which many national and international channels are available as well as Netflix.
Also on board is a washing and drying machine. Thanks to the heavy-duty generator, all these items can be used in any location.
Click here for an impression of the sister ship: https://youtu.be/5N6ltHVkpkQ
On this luxury motor yacht, the beds are made for all passengers, there are towels on board and there is WIFI. This is included in the price.
The photos are of the (almost identical) sister ship,
4 - 6 persons

With ingenious Variotop

The dream yacht of every Linssen fan!

The only Sanzi-Yacht for 8 persons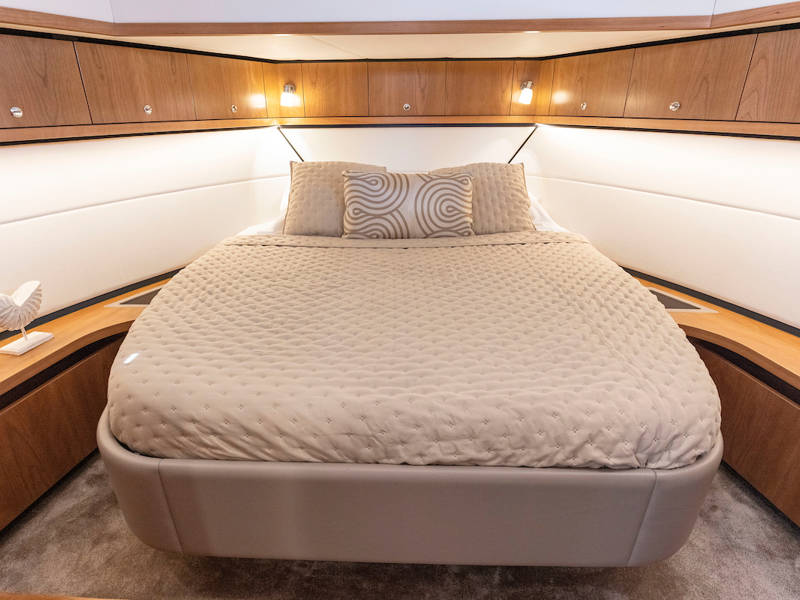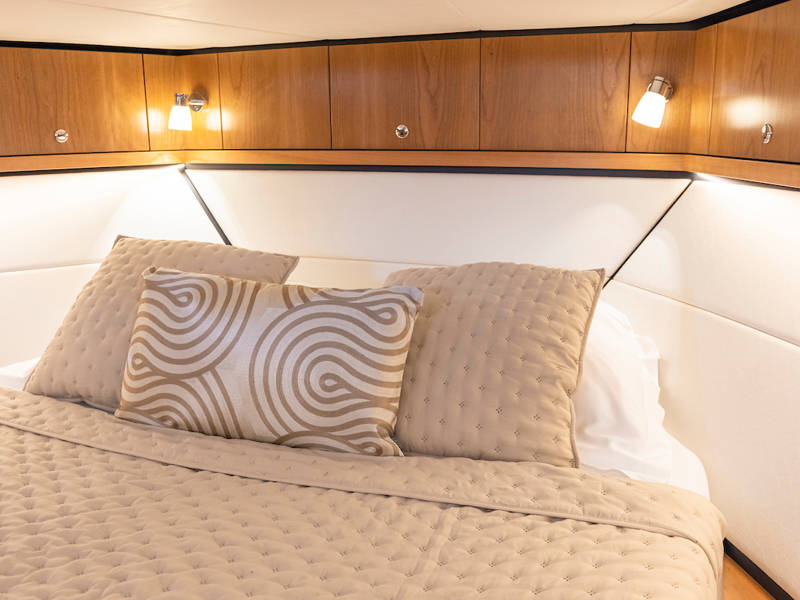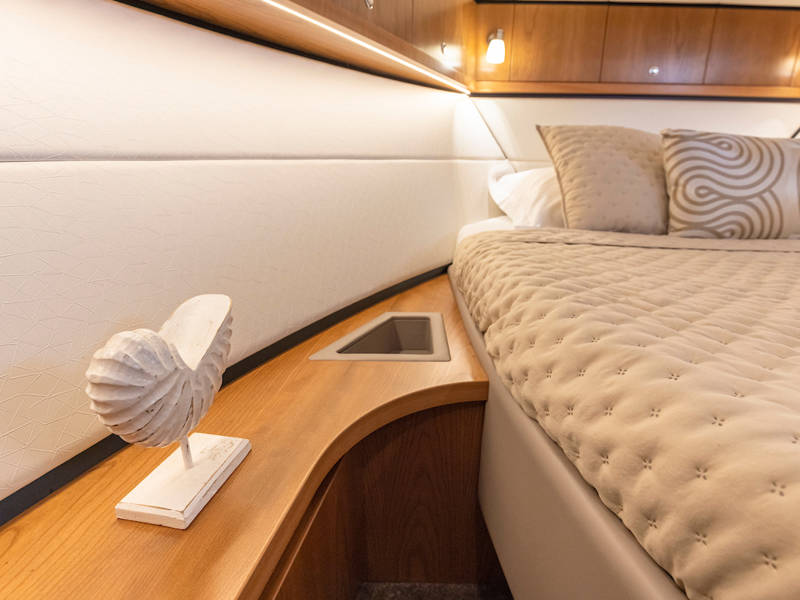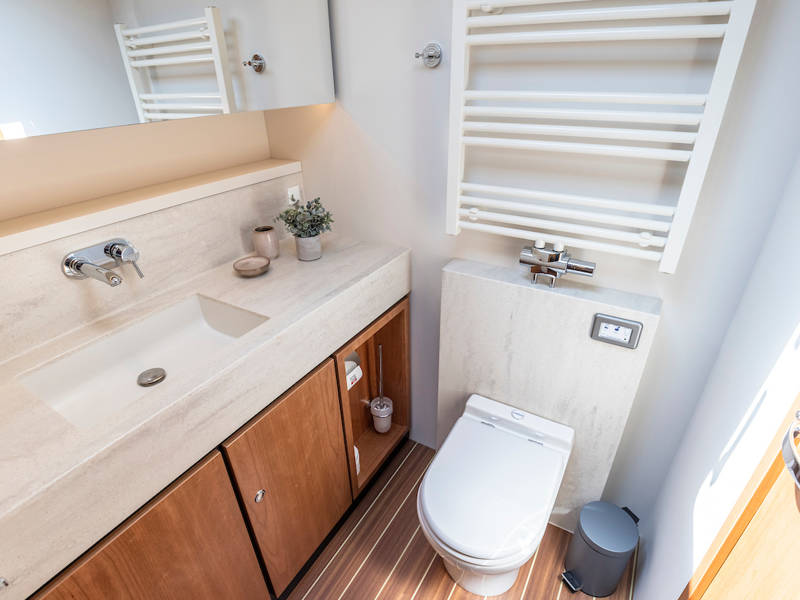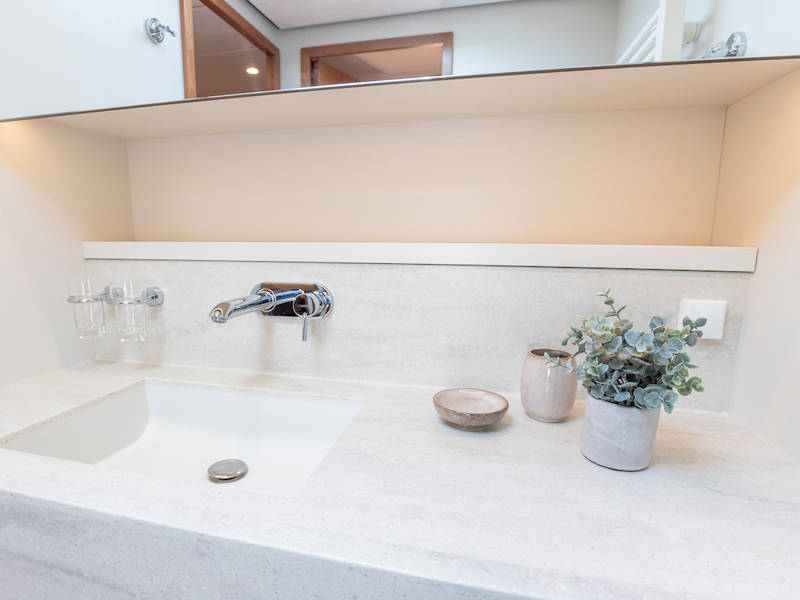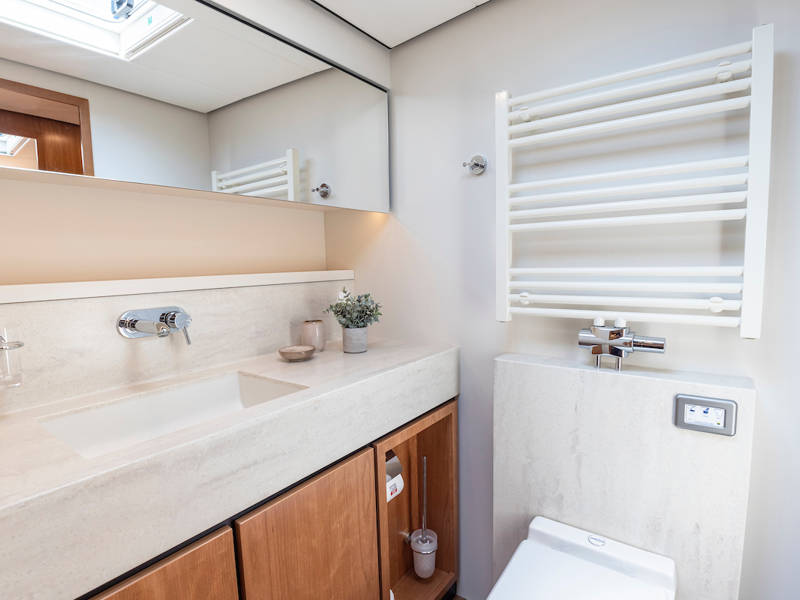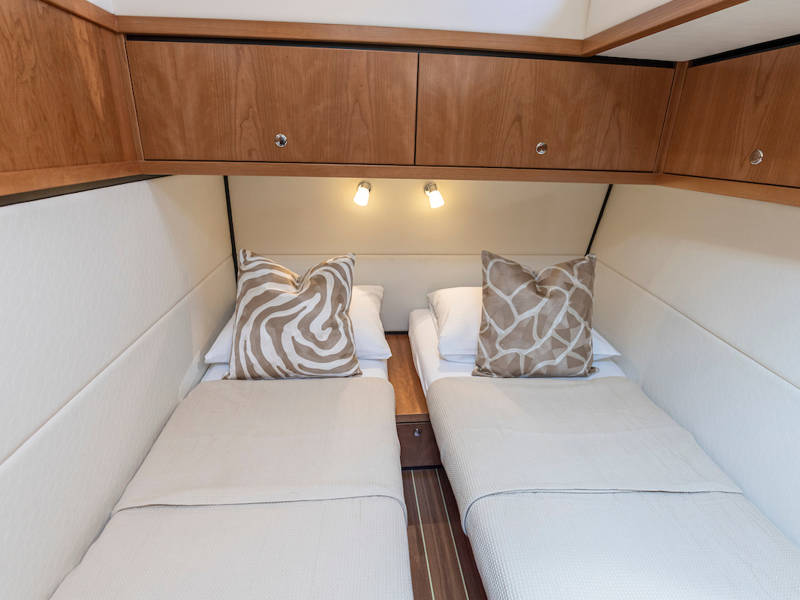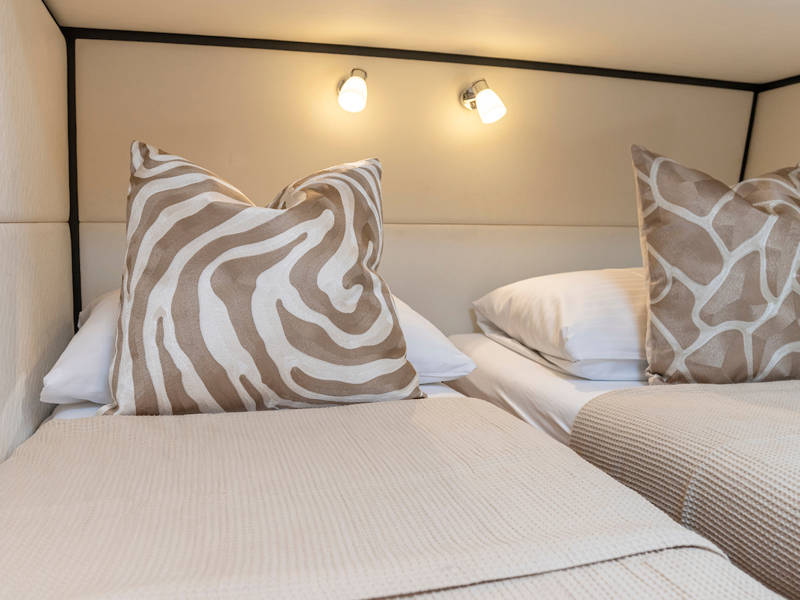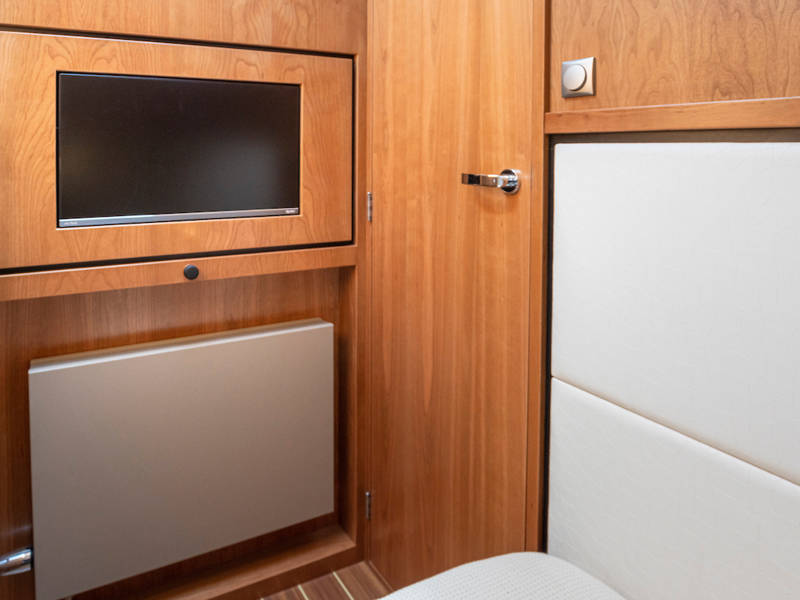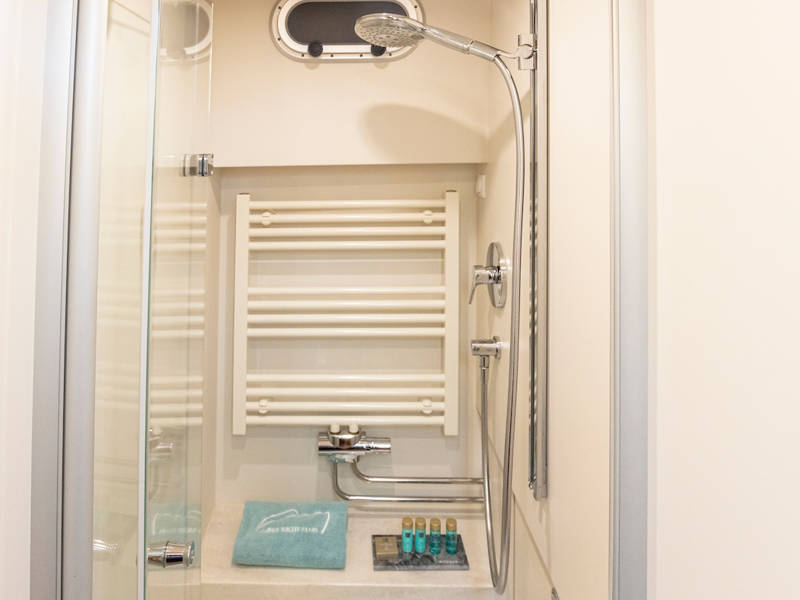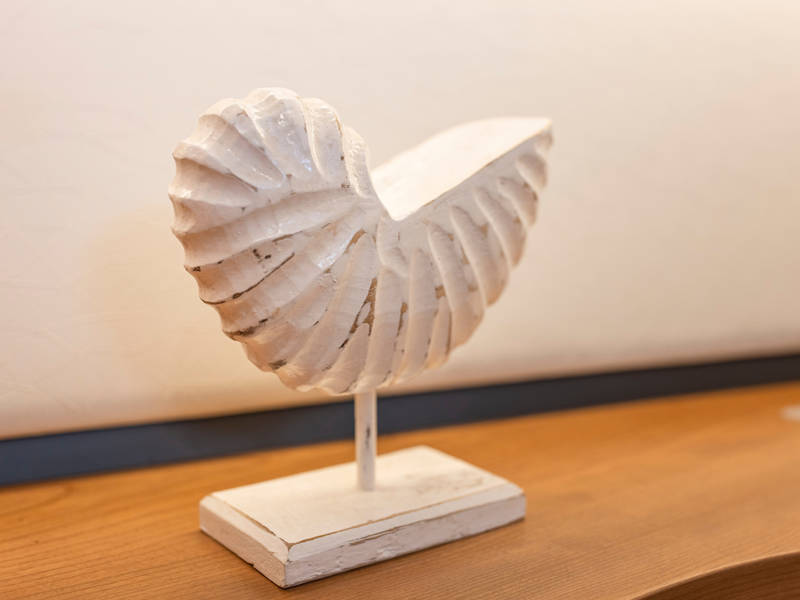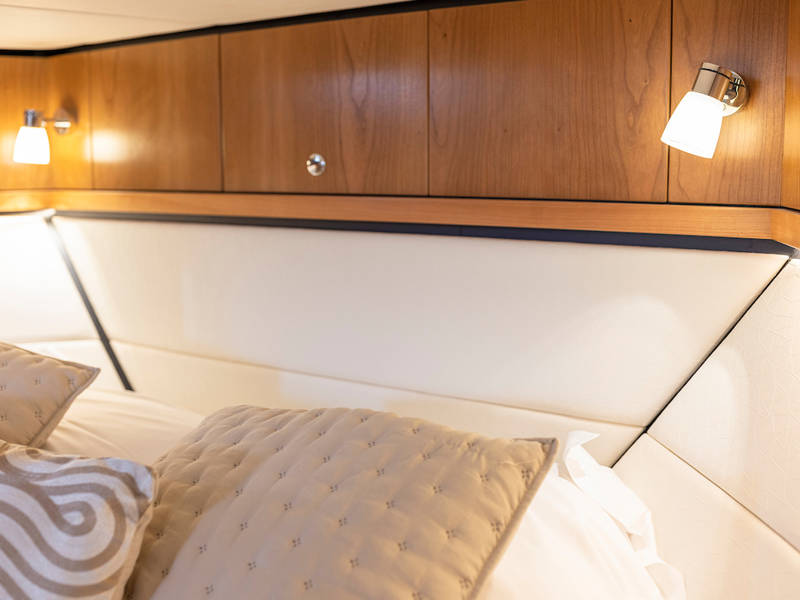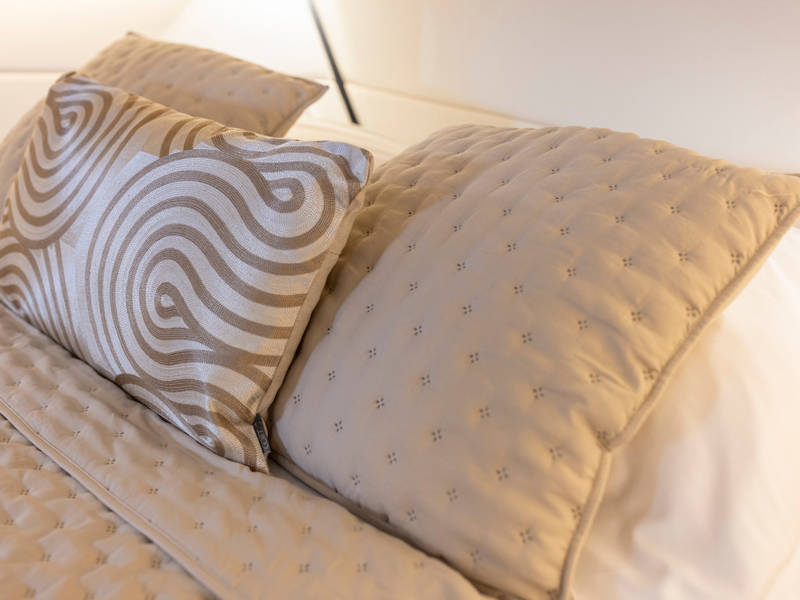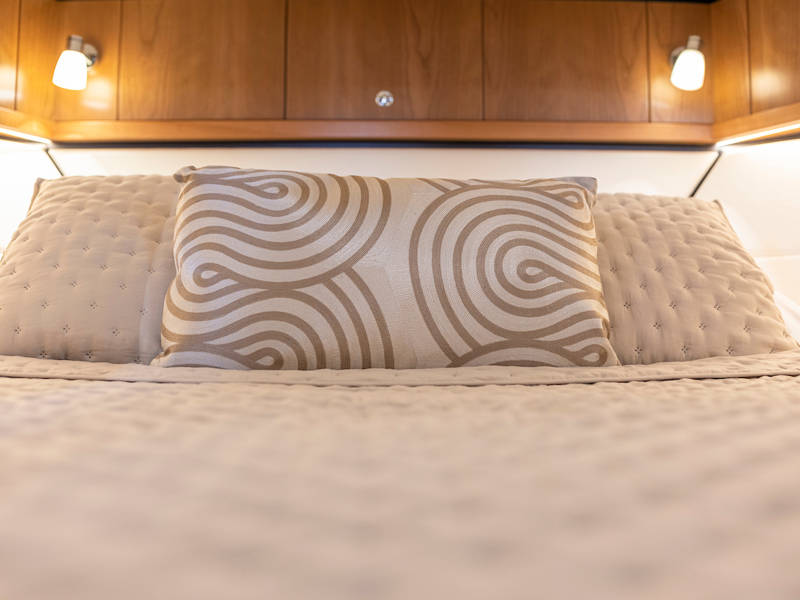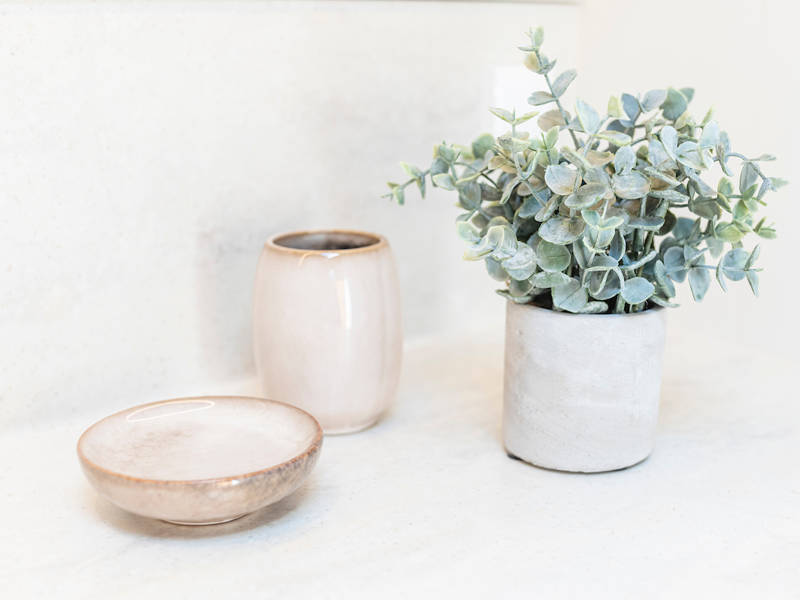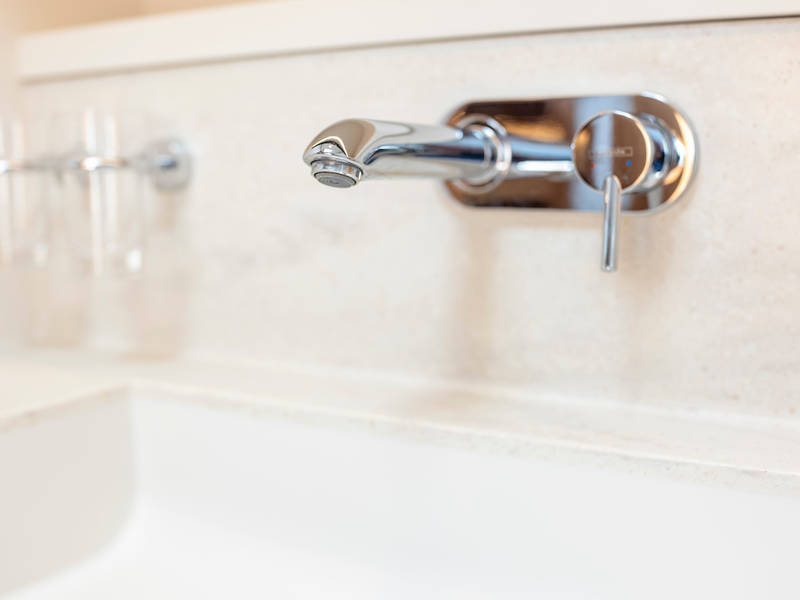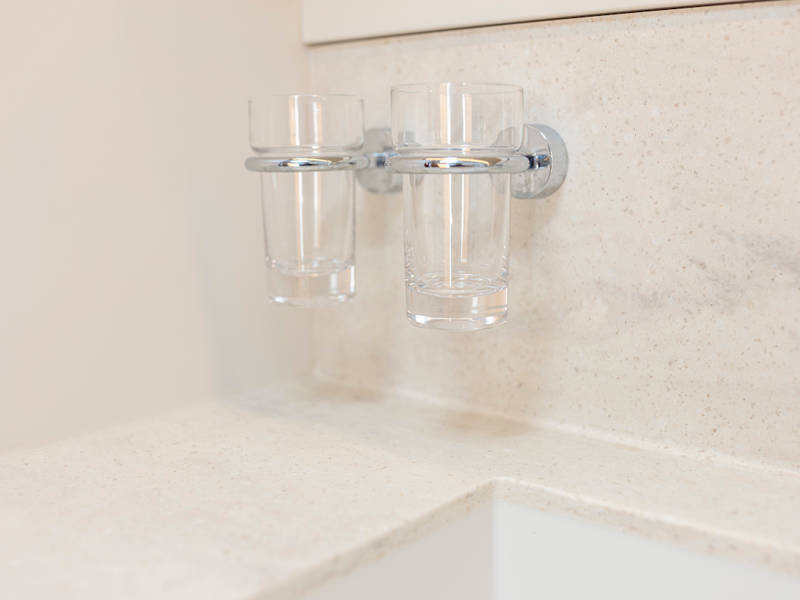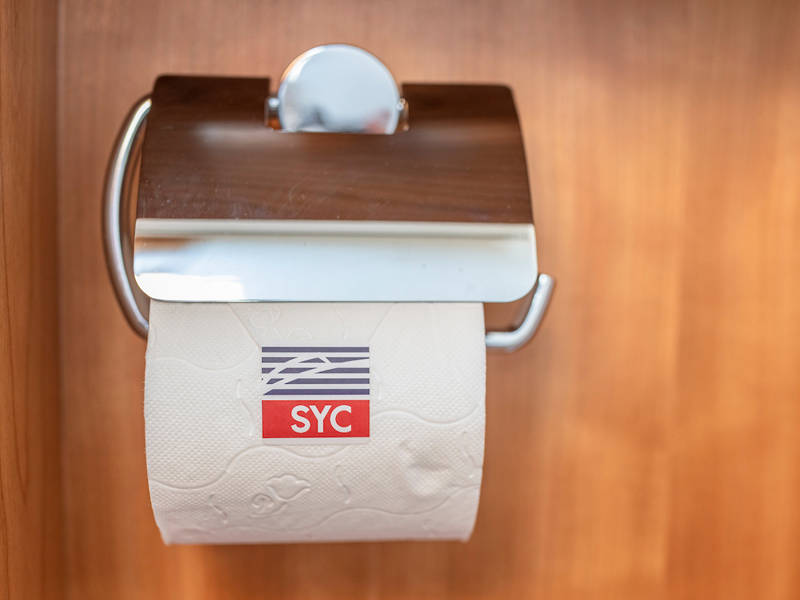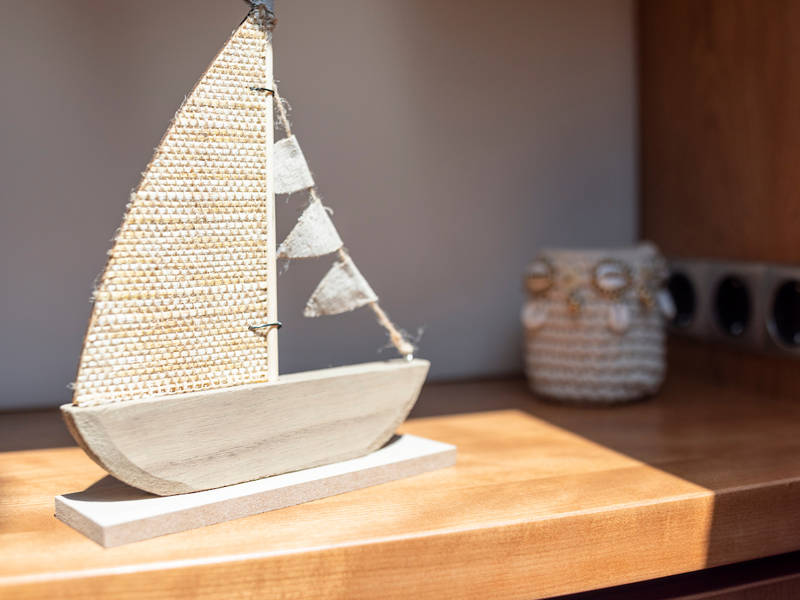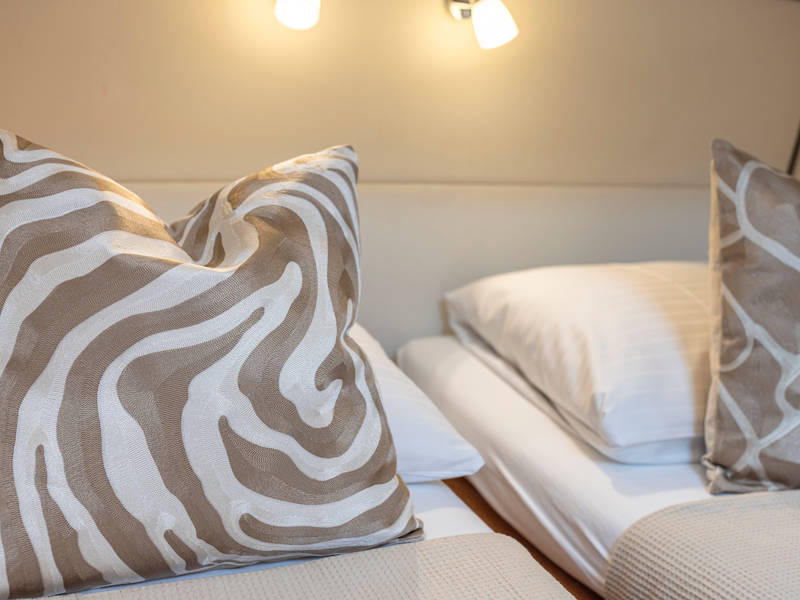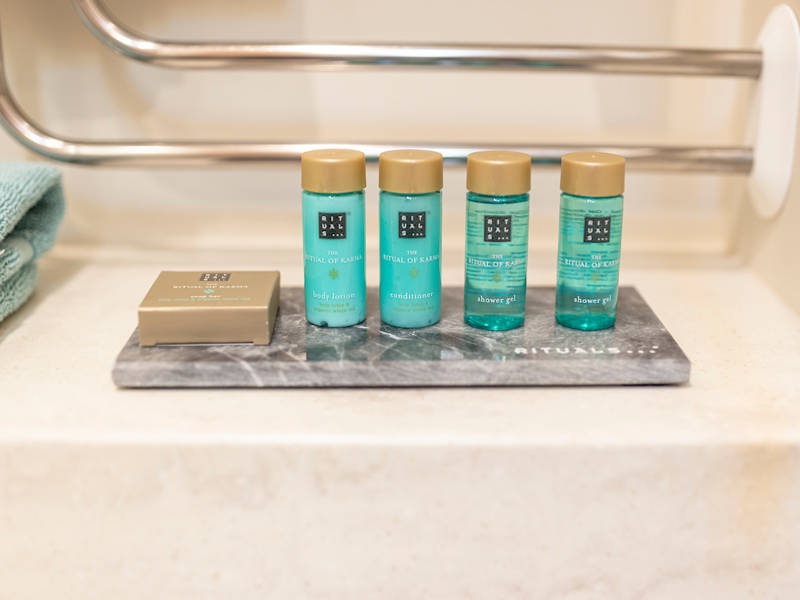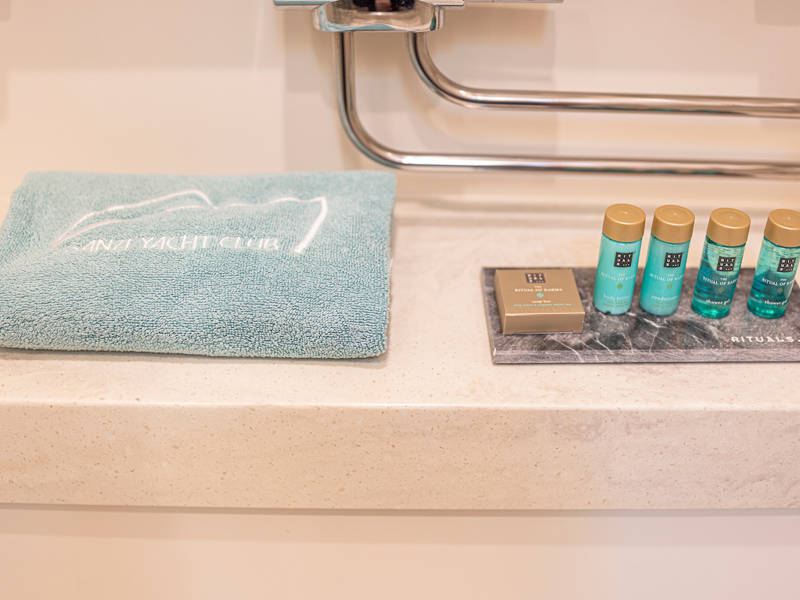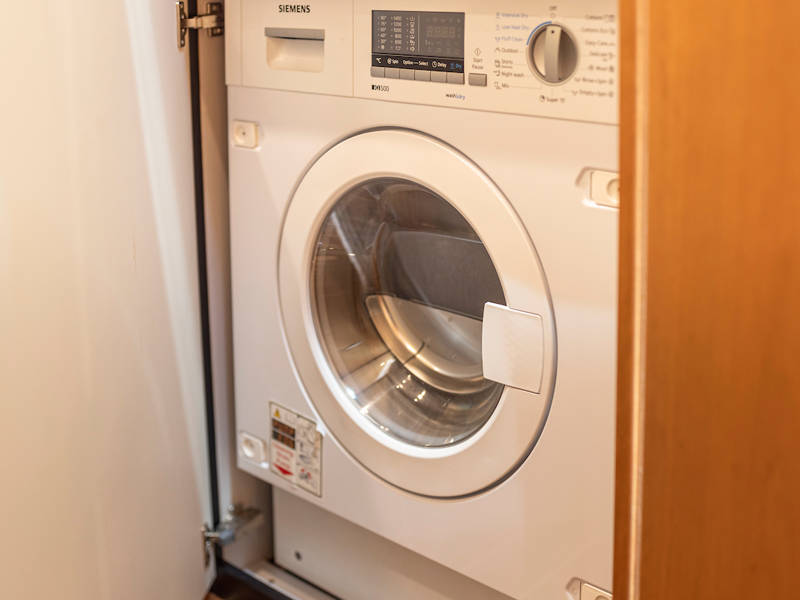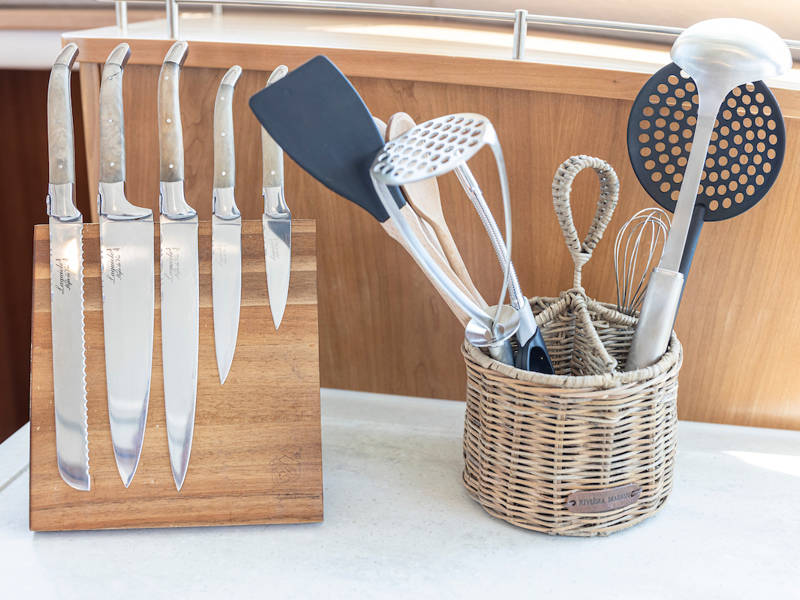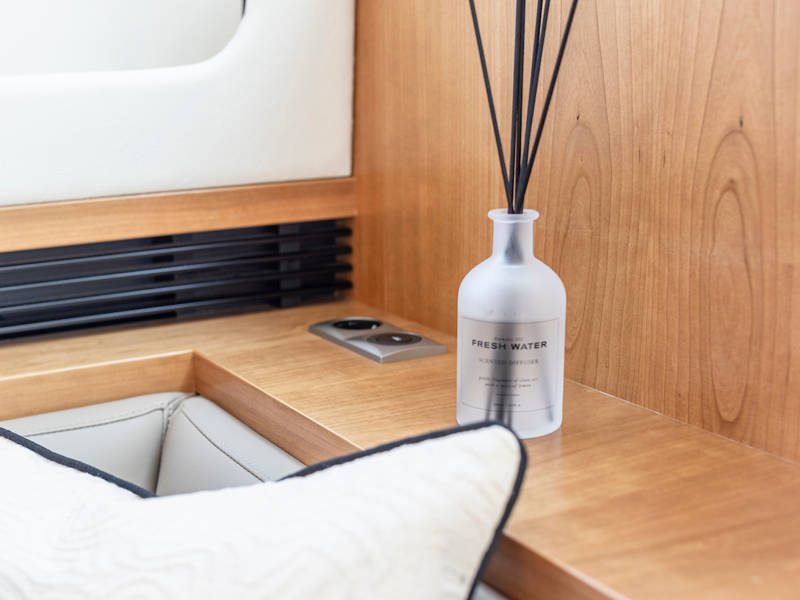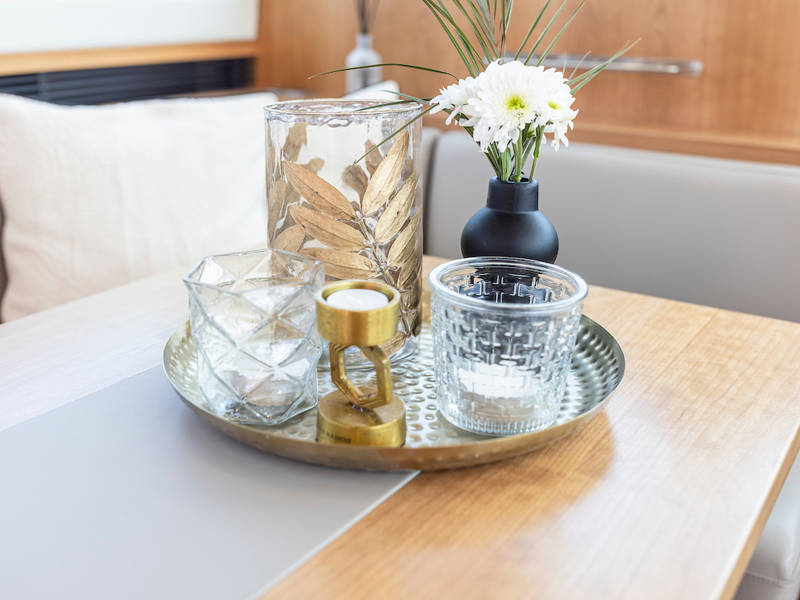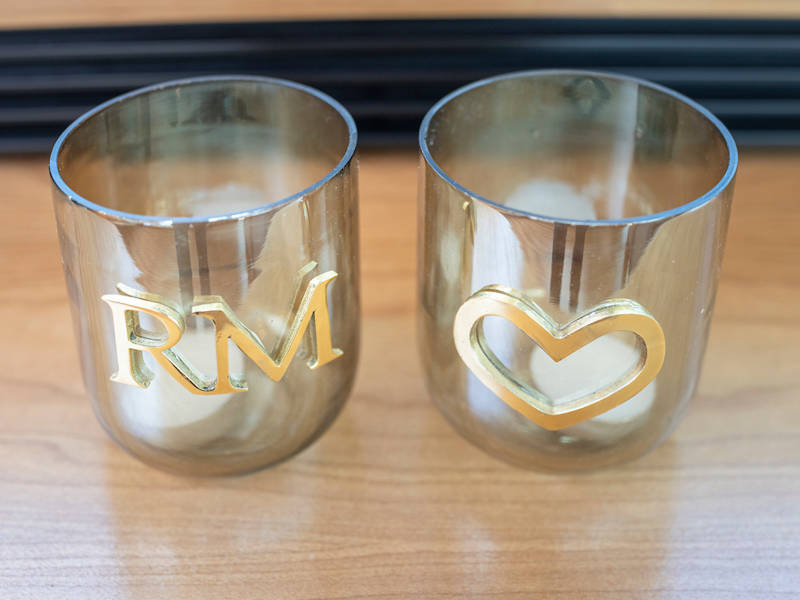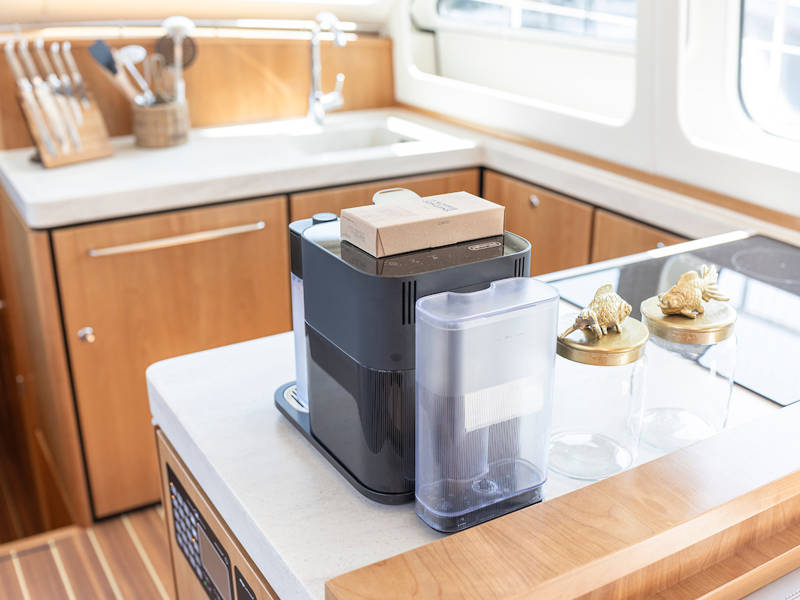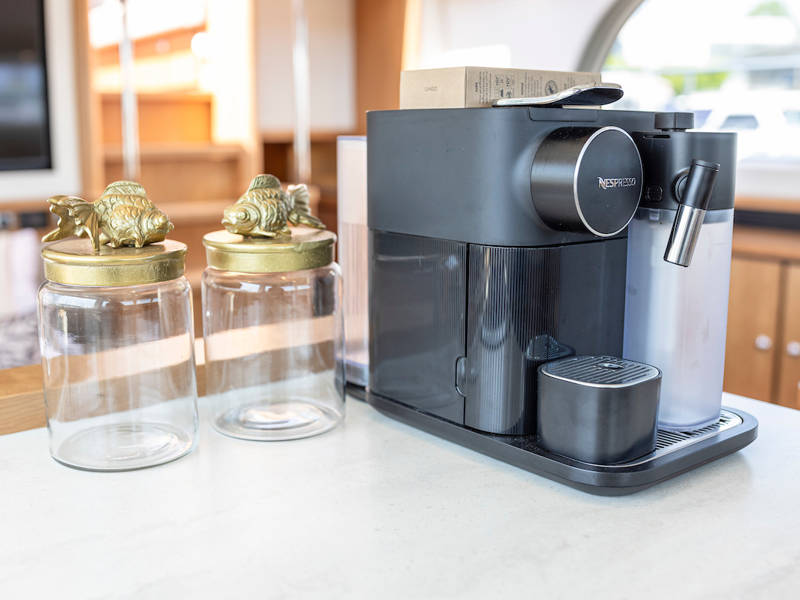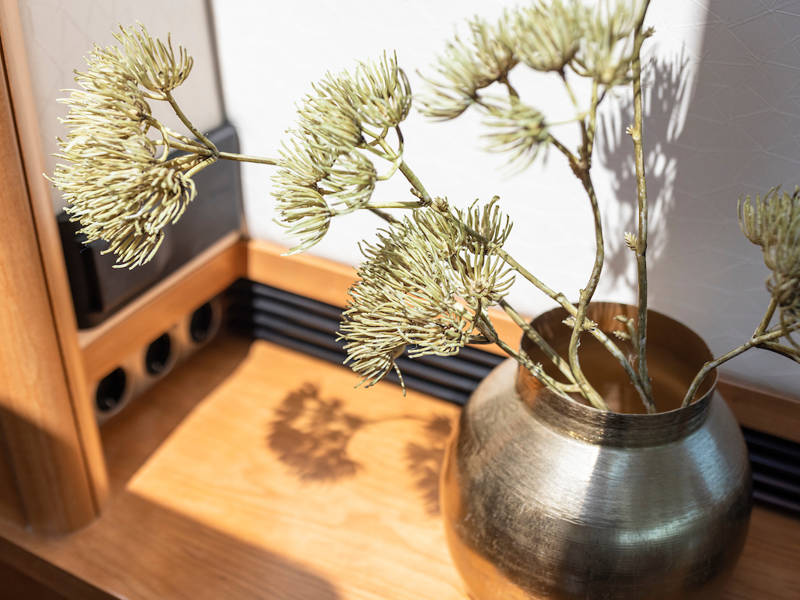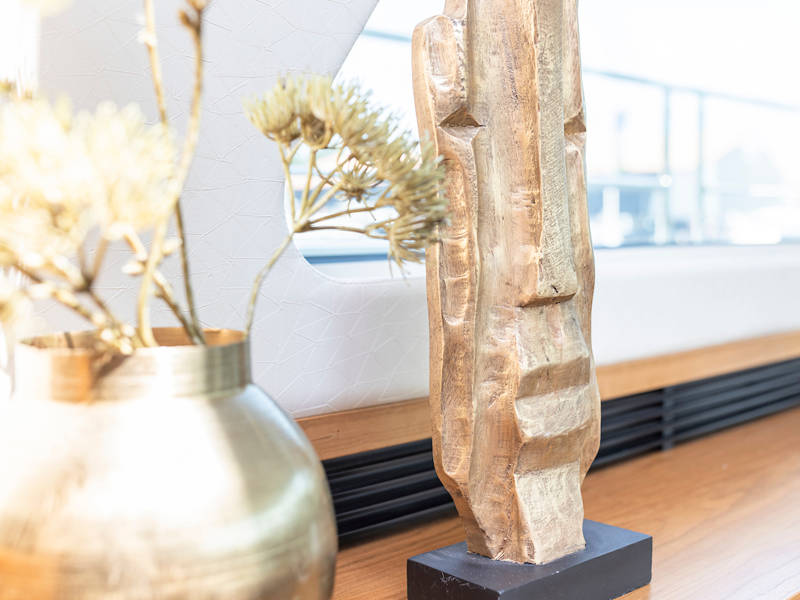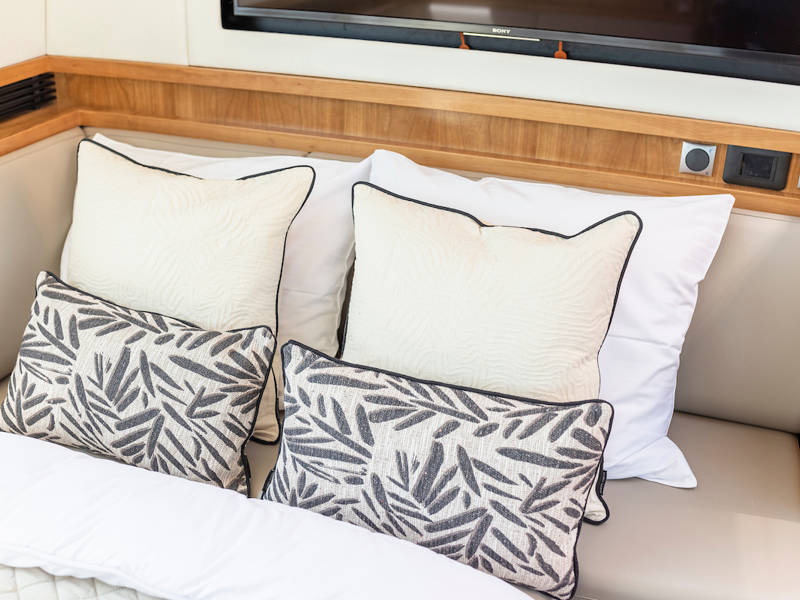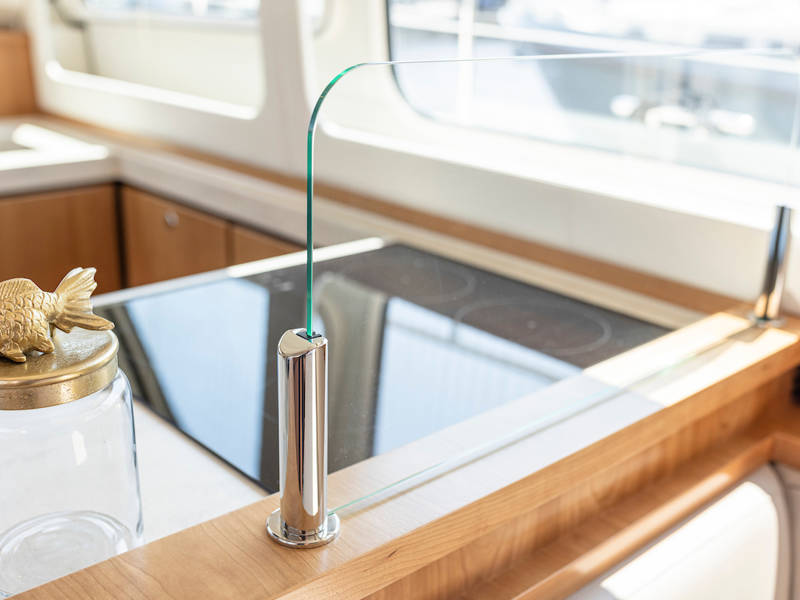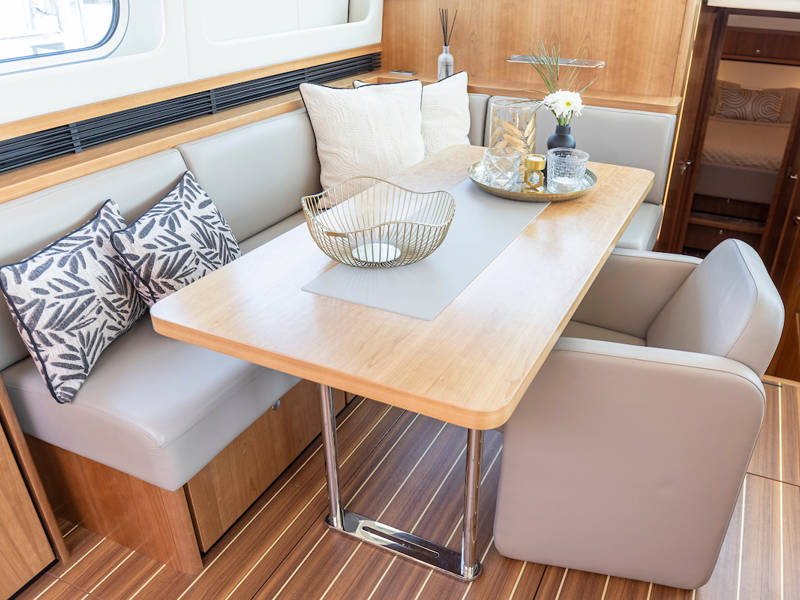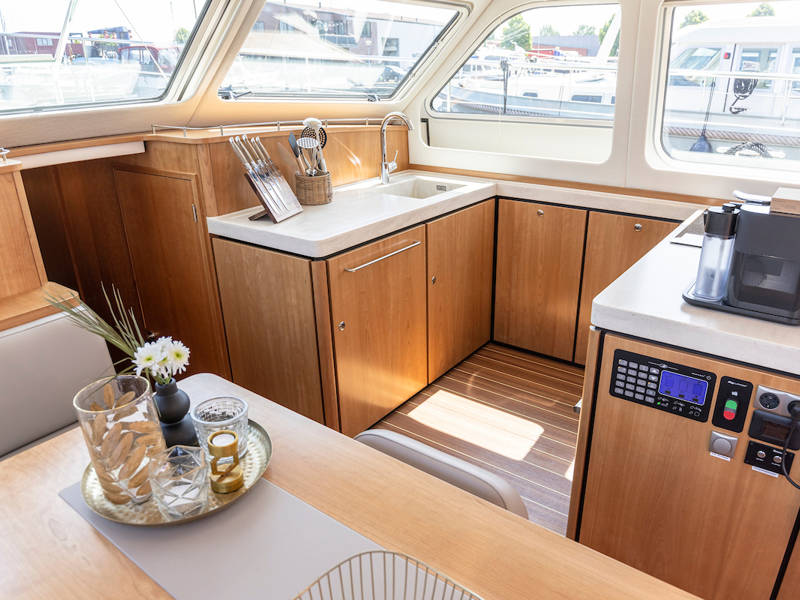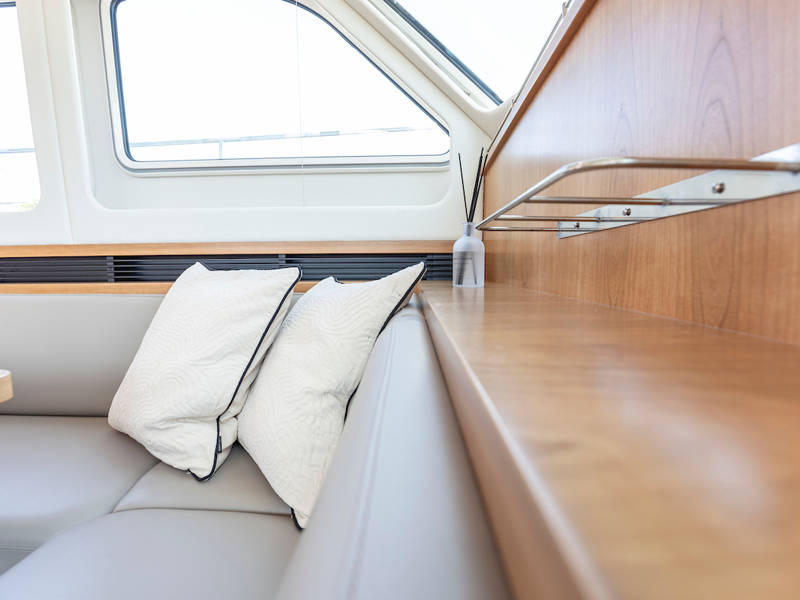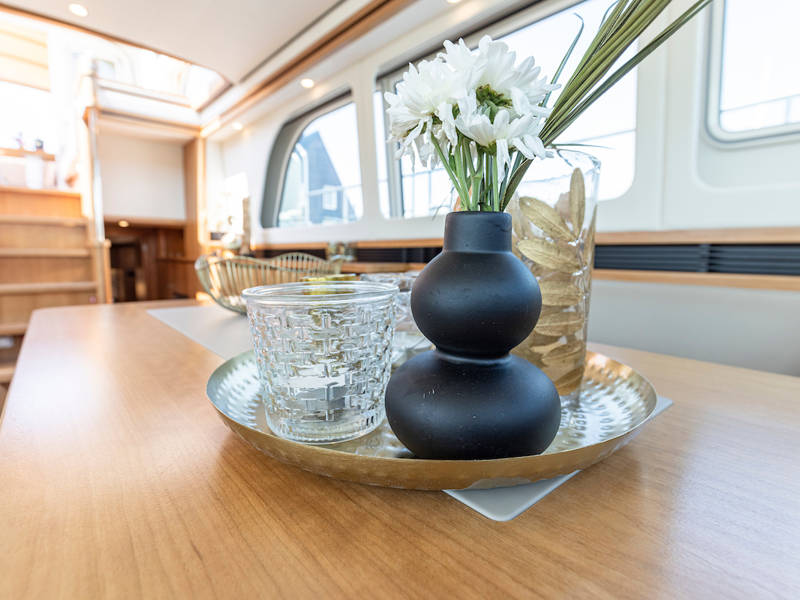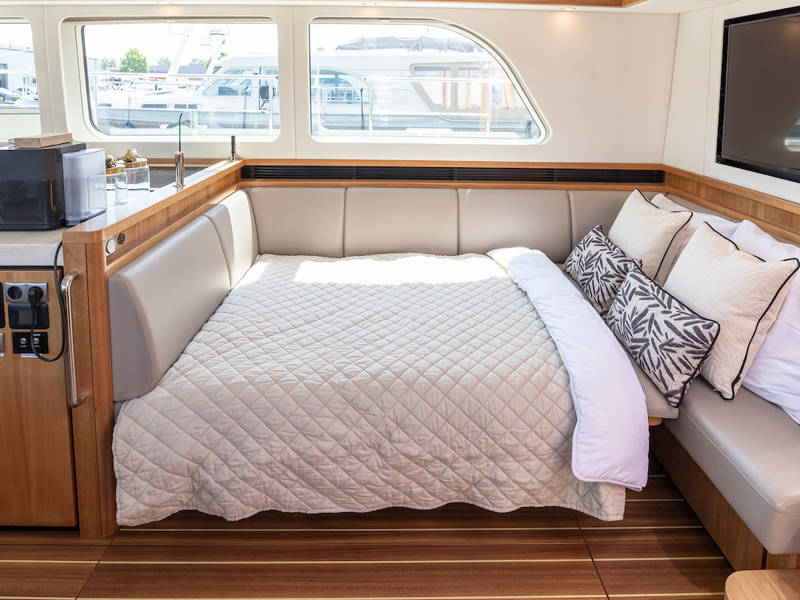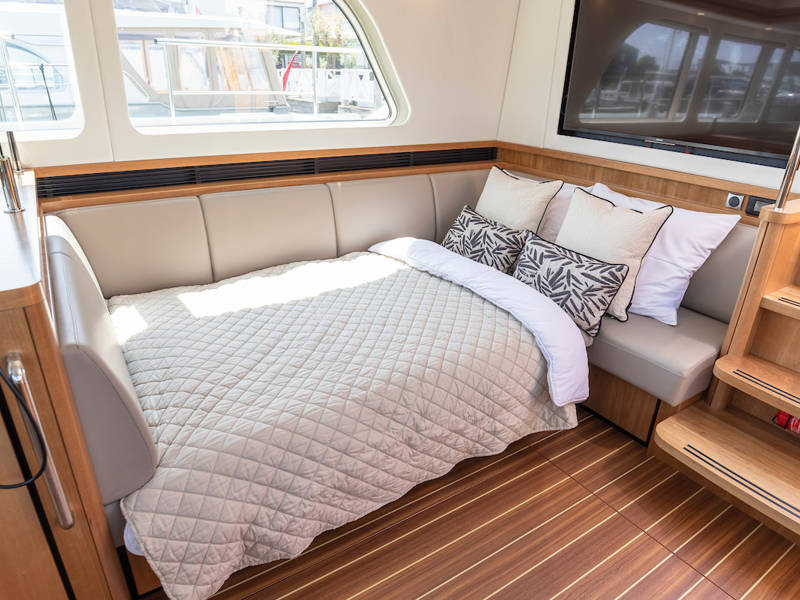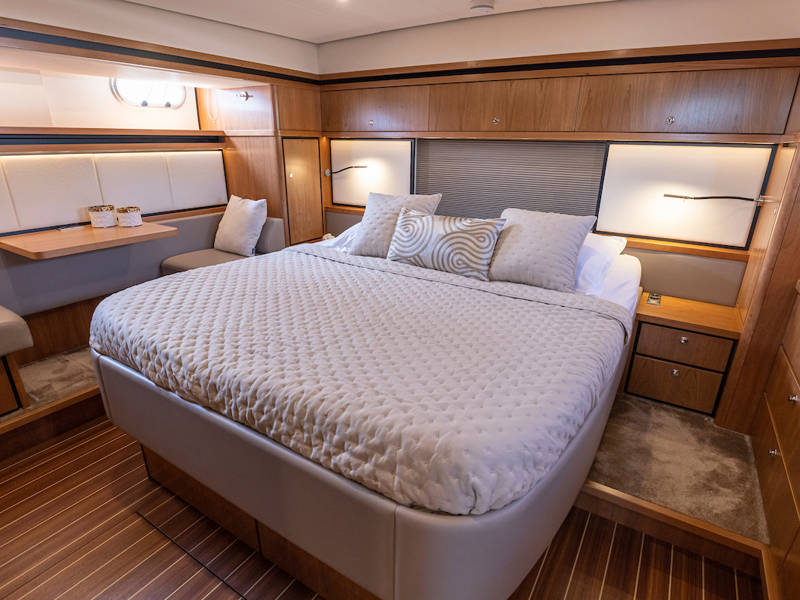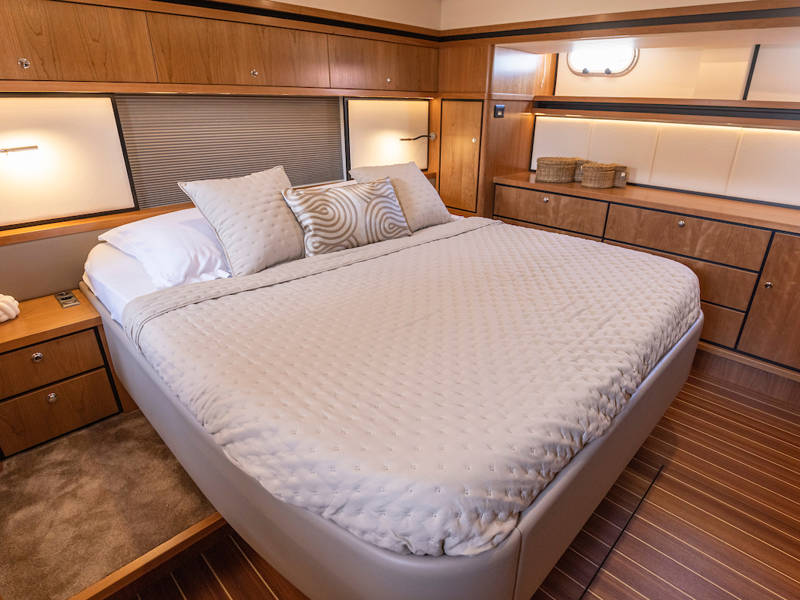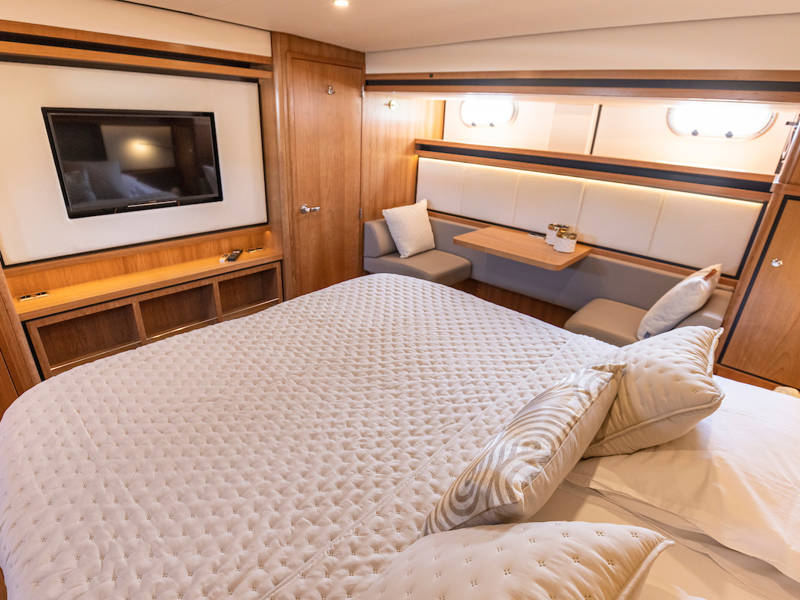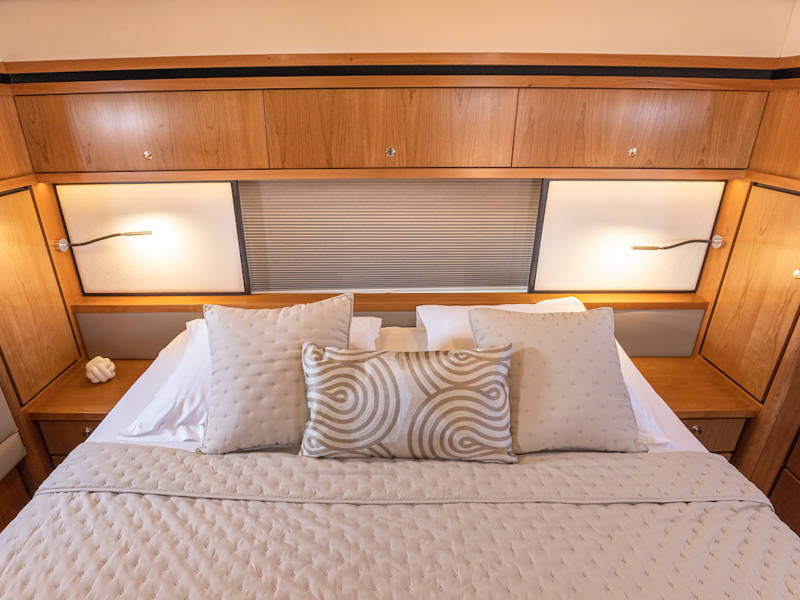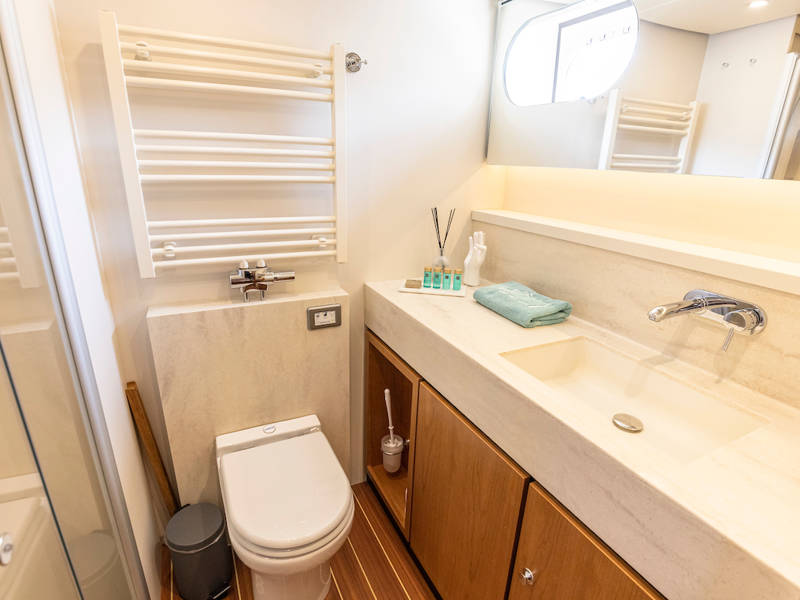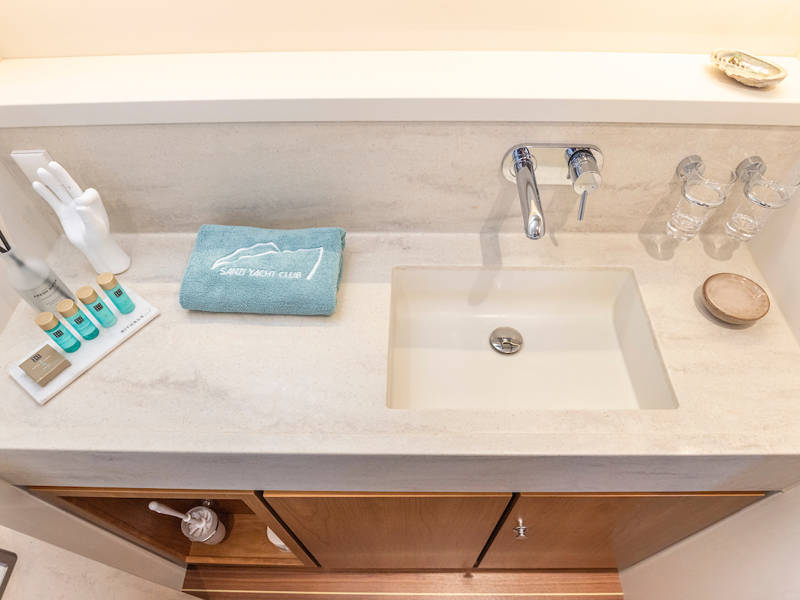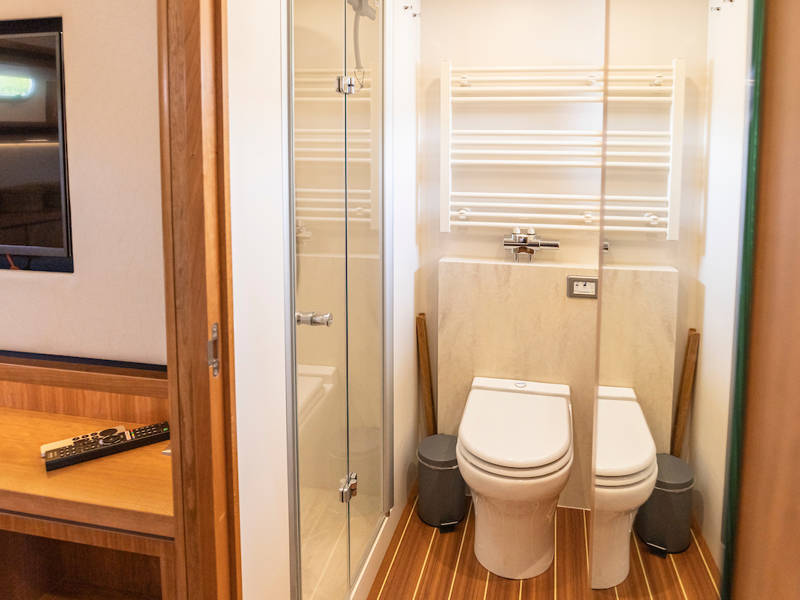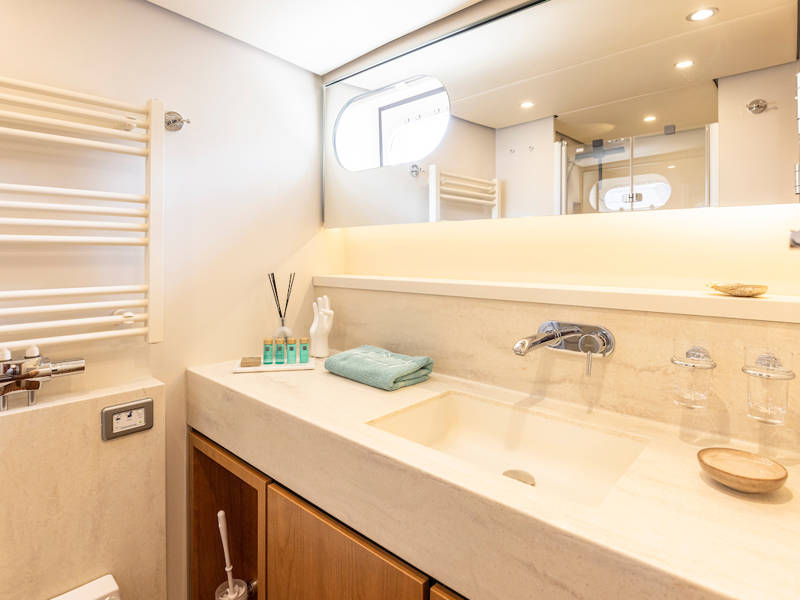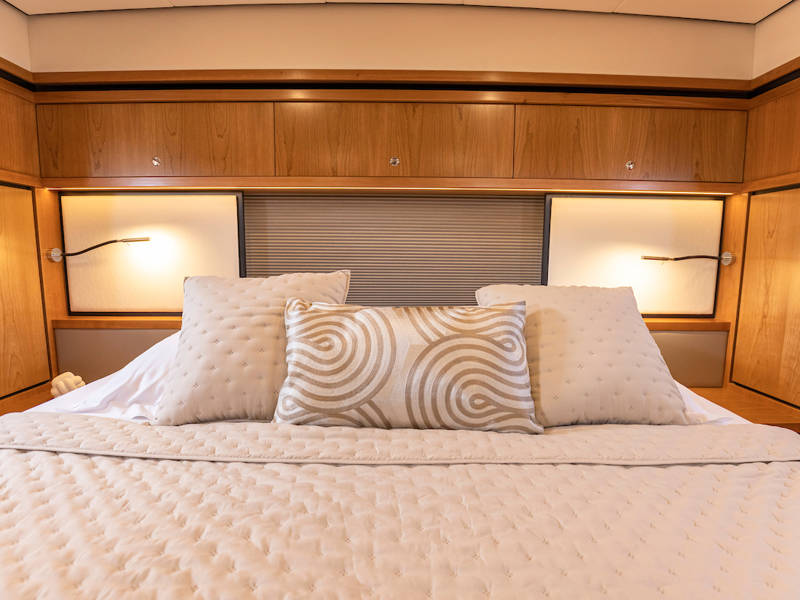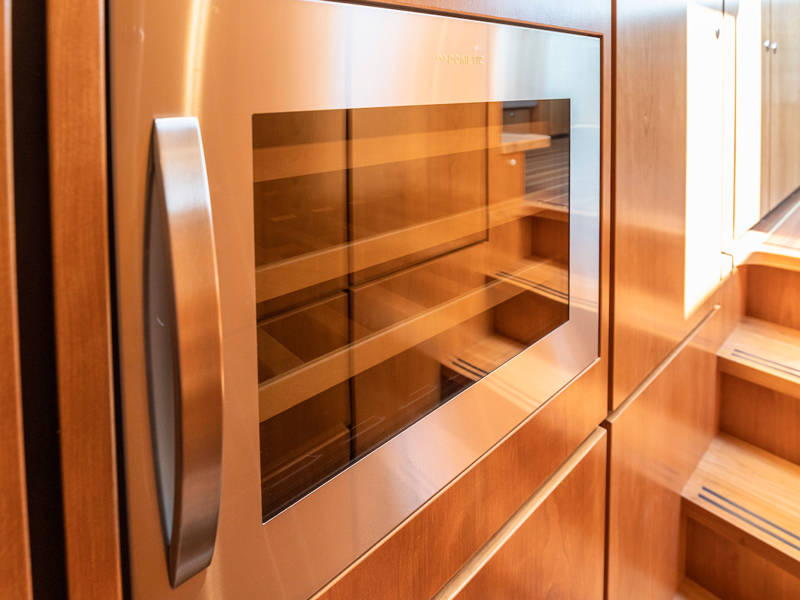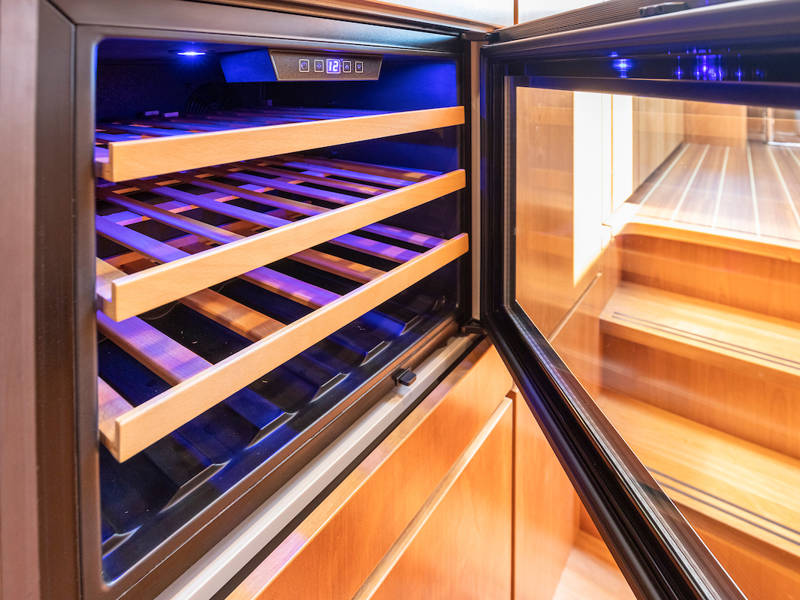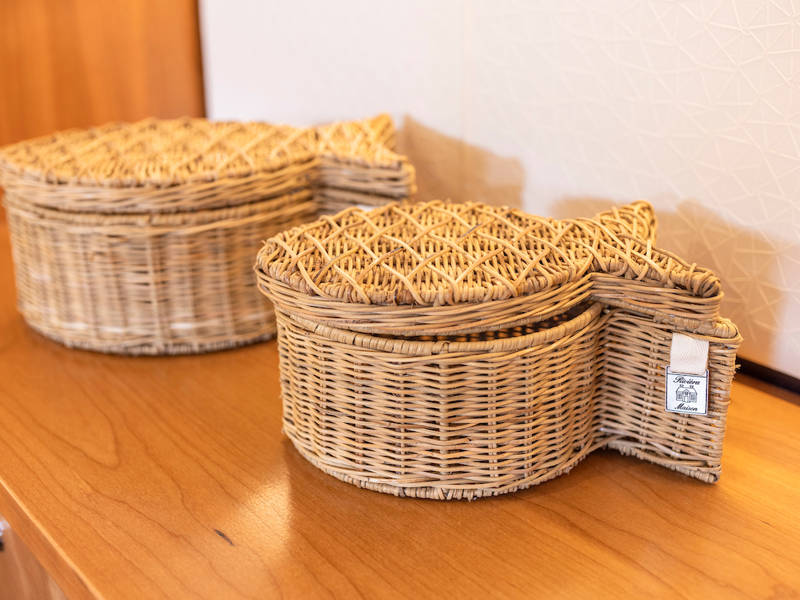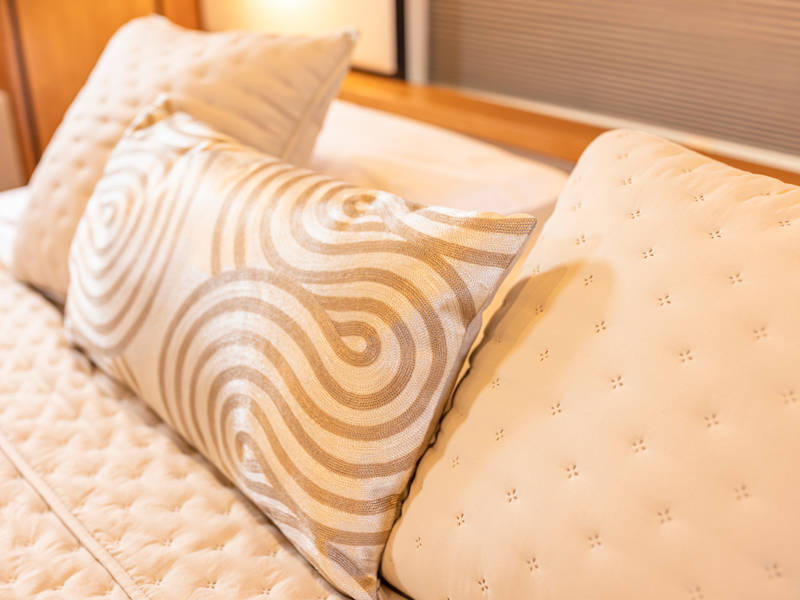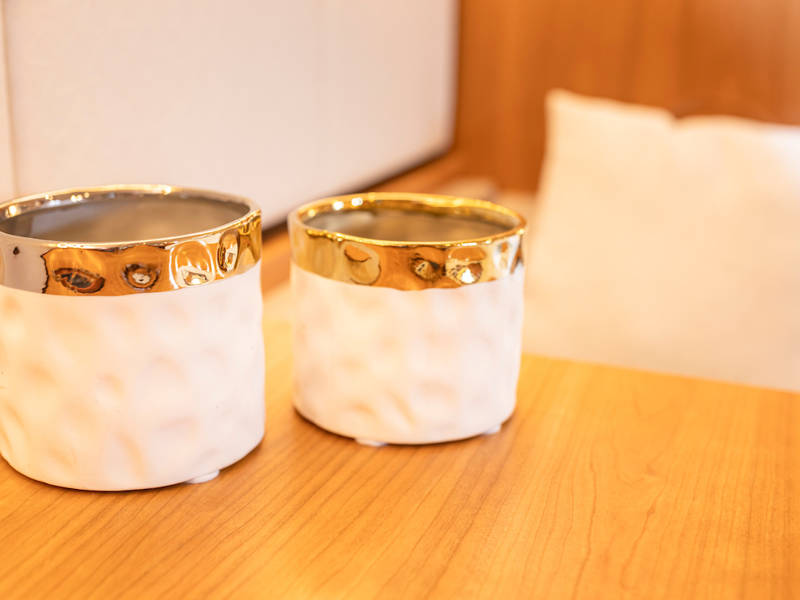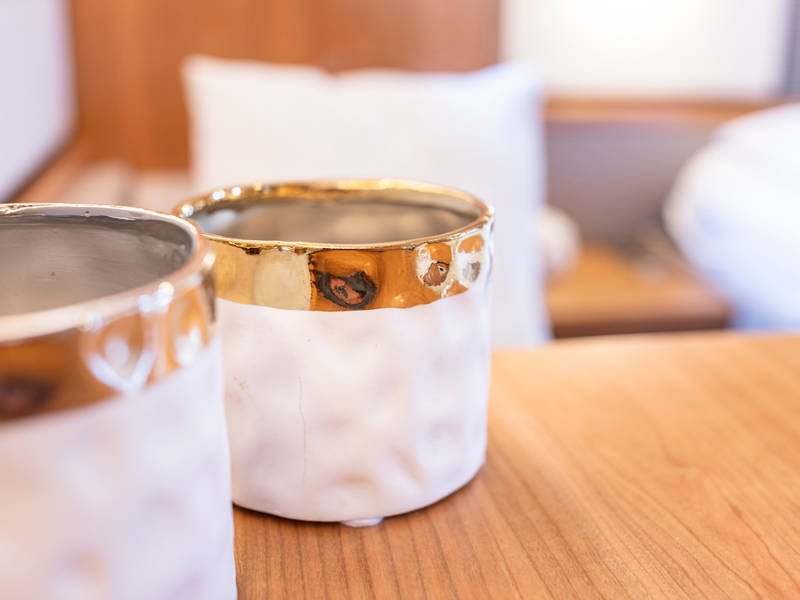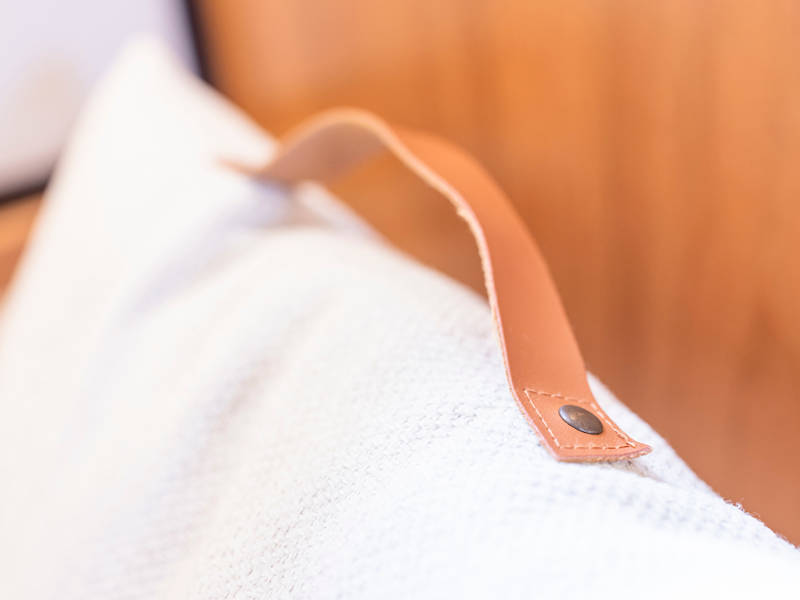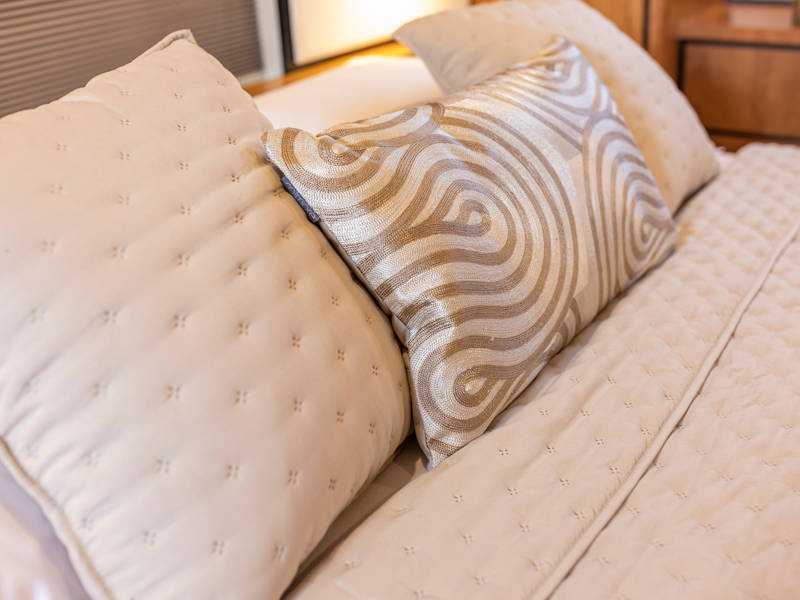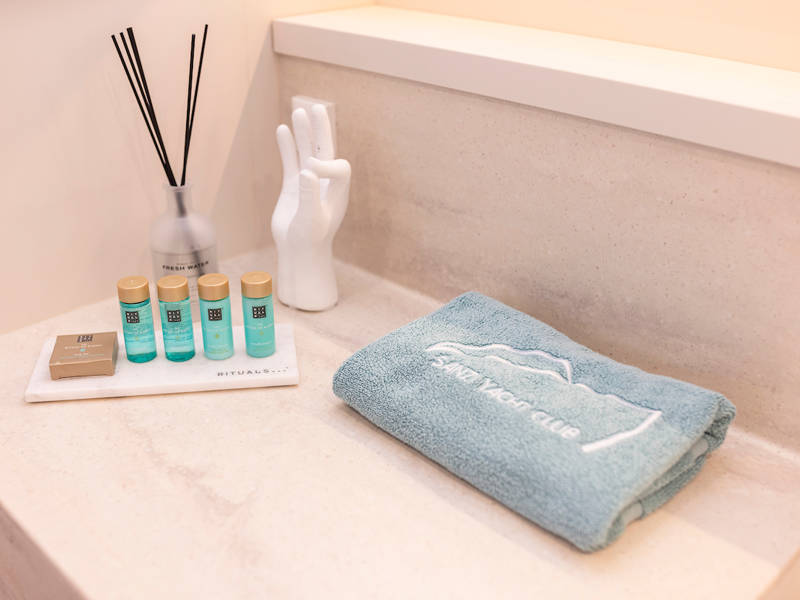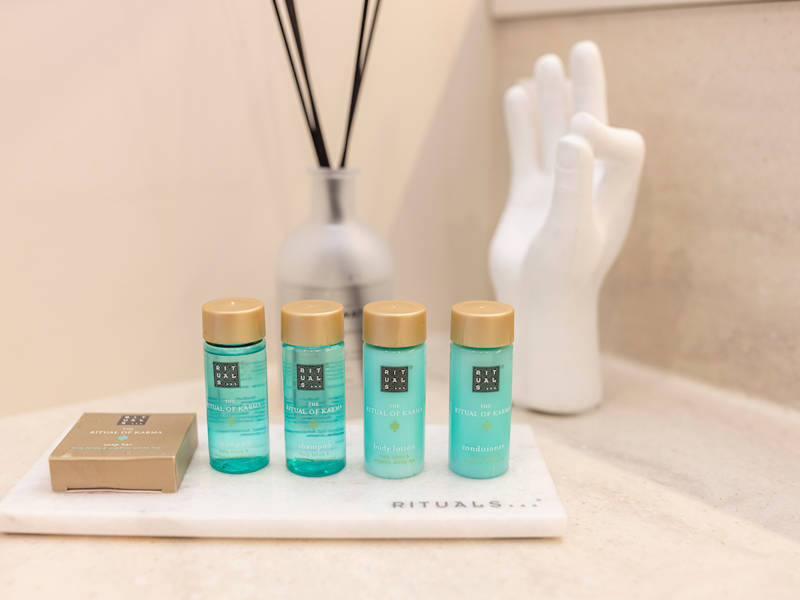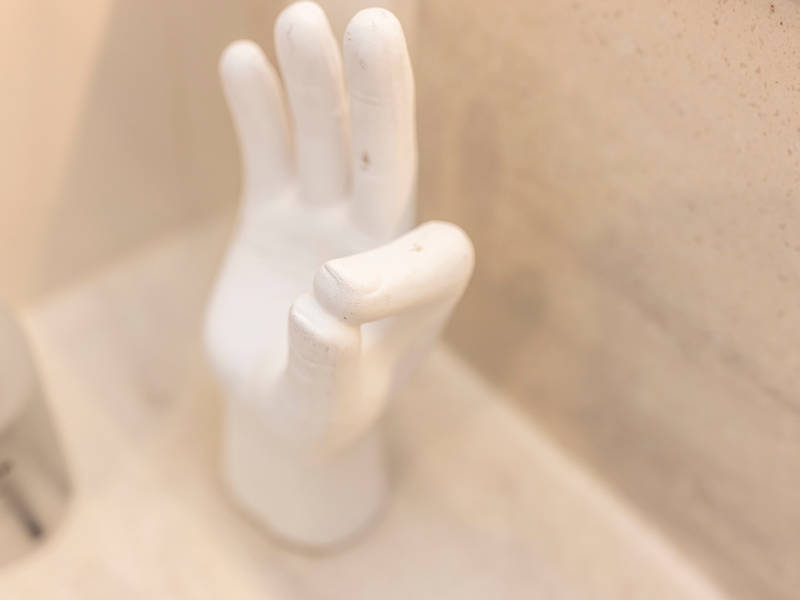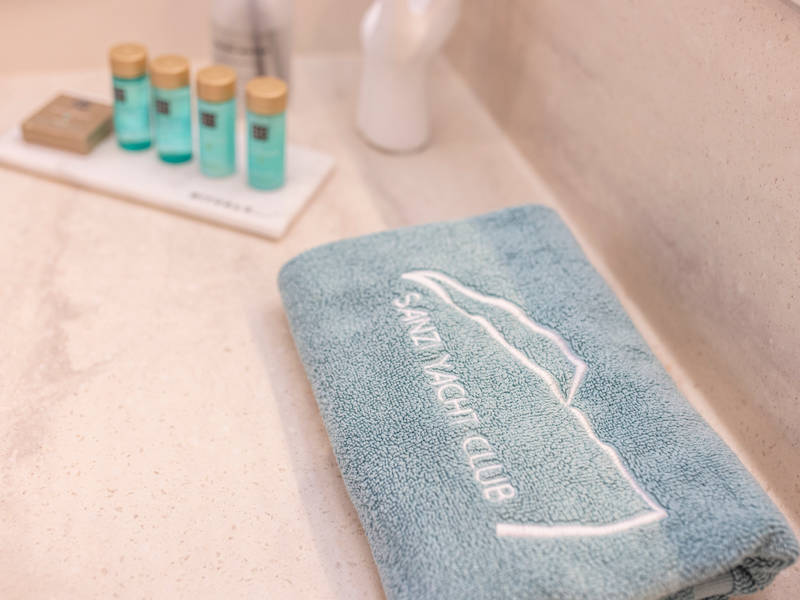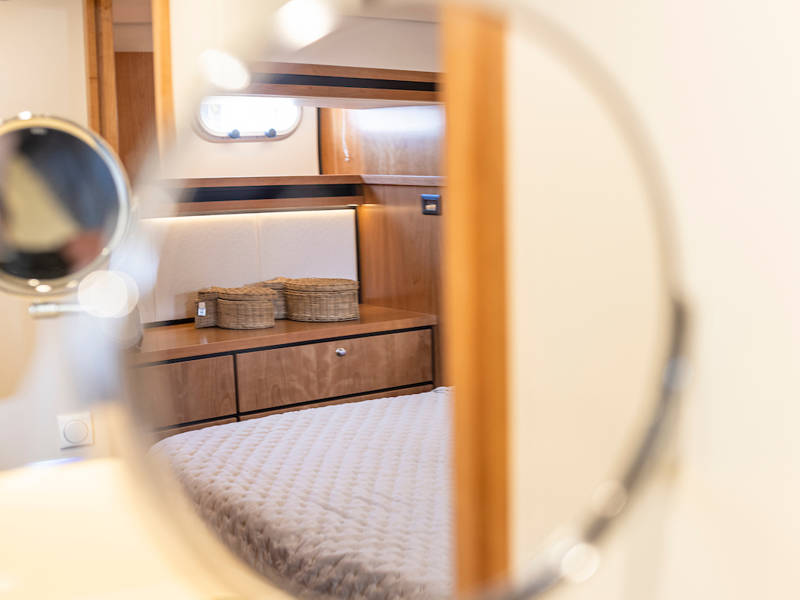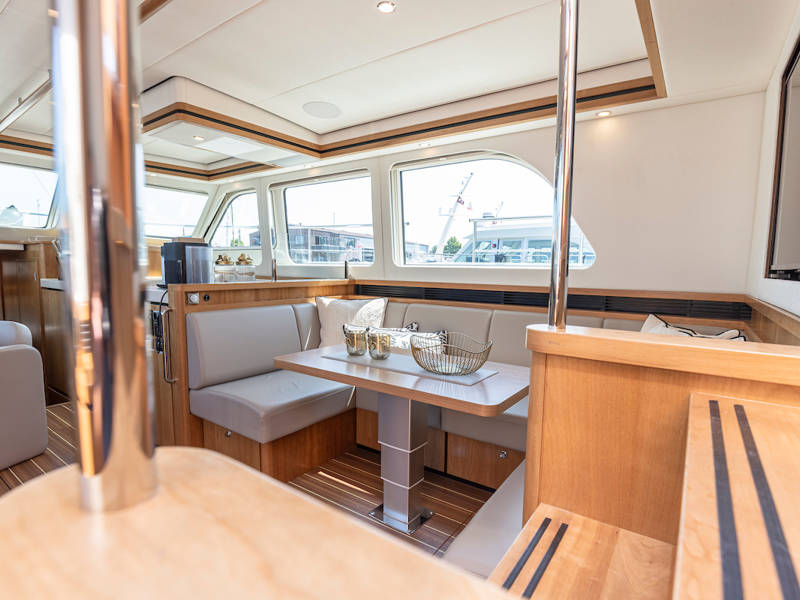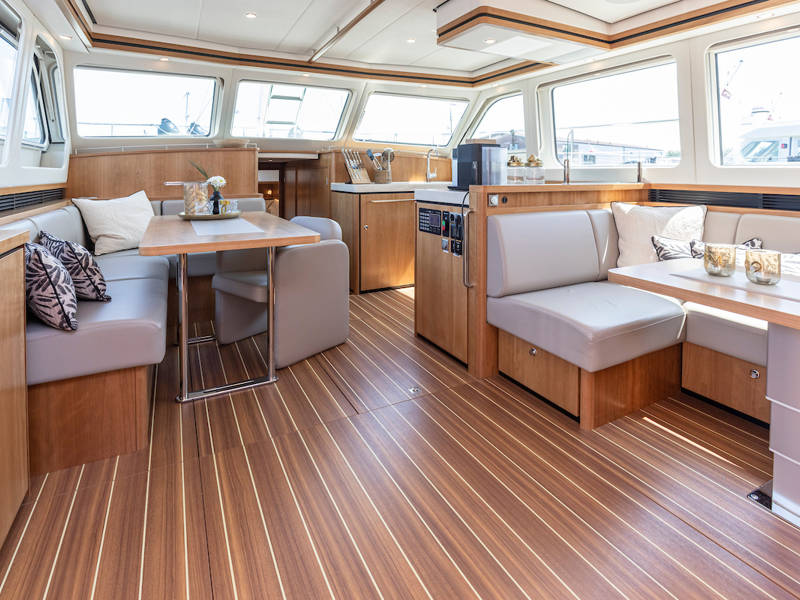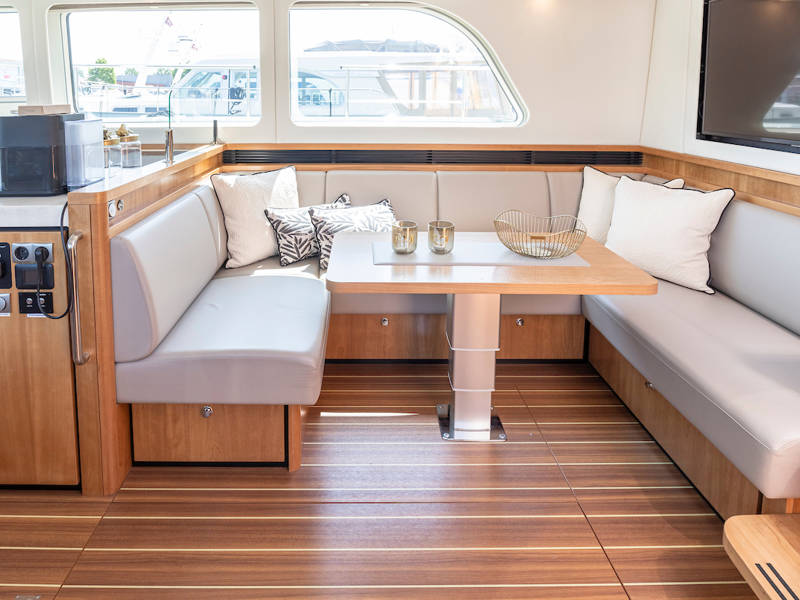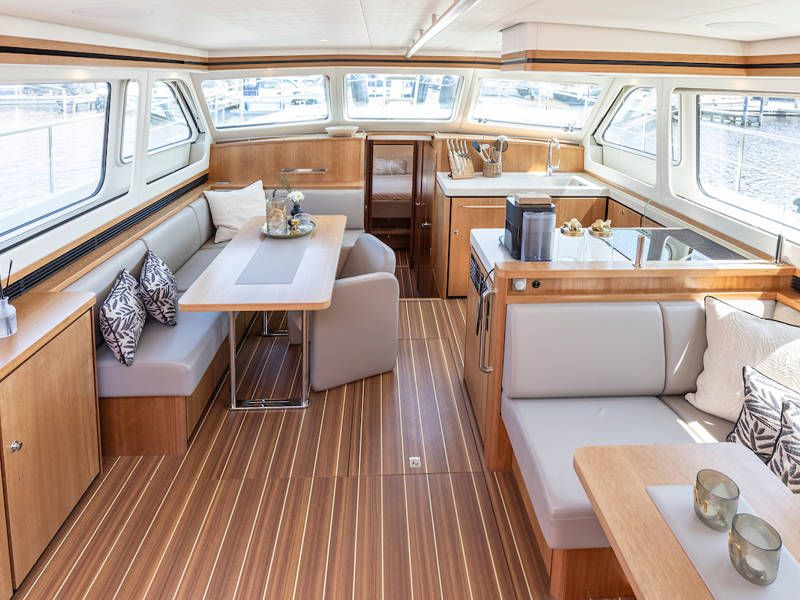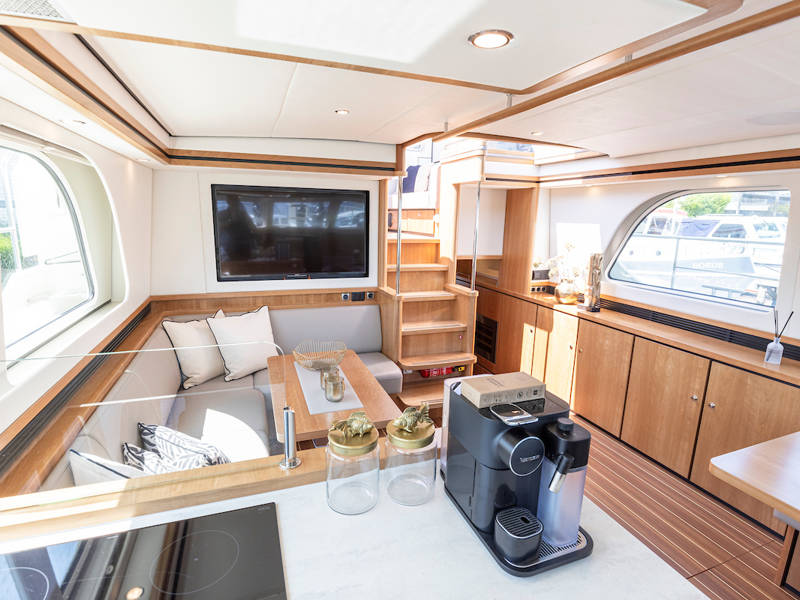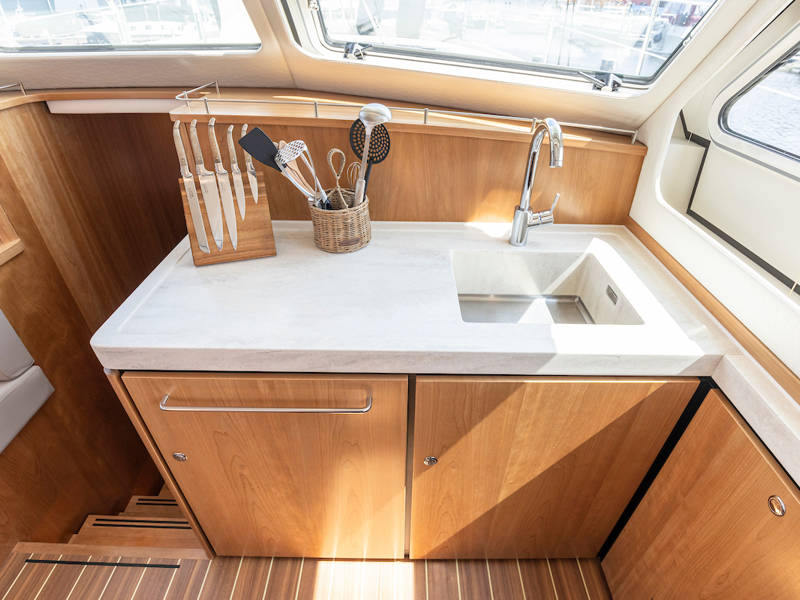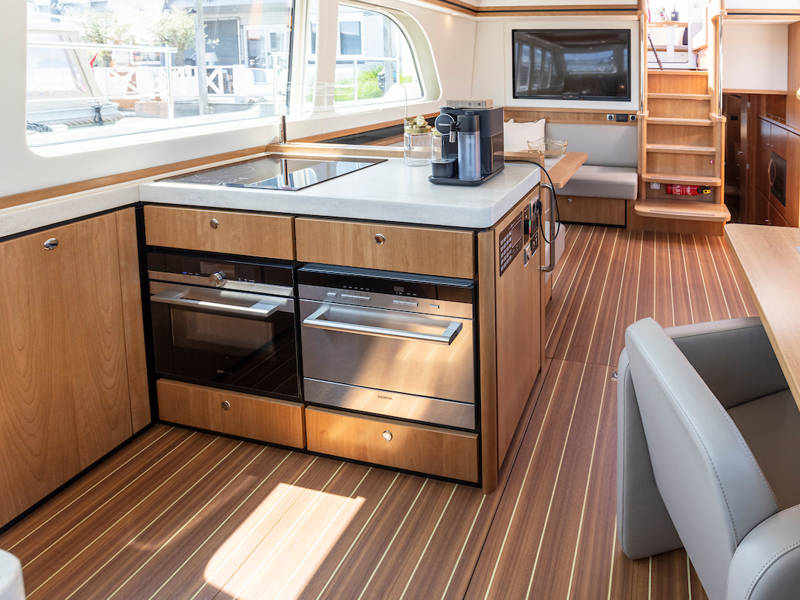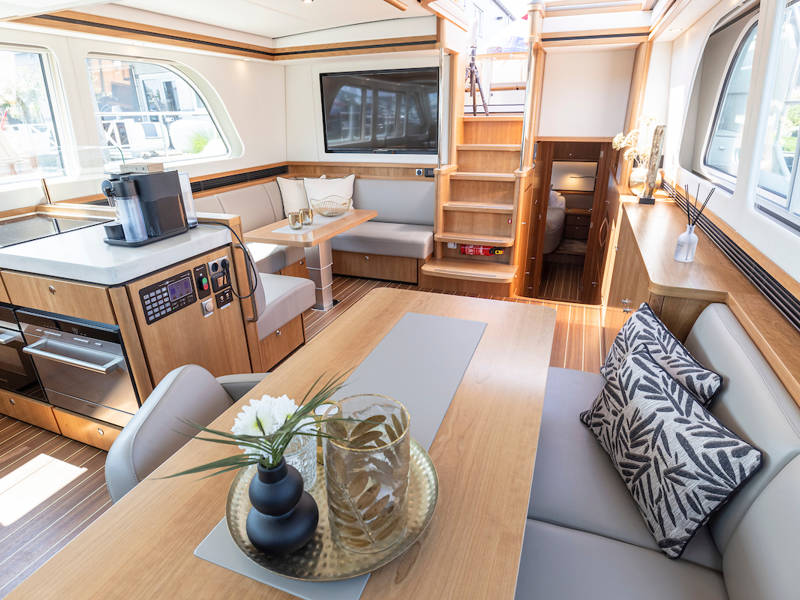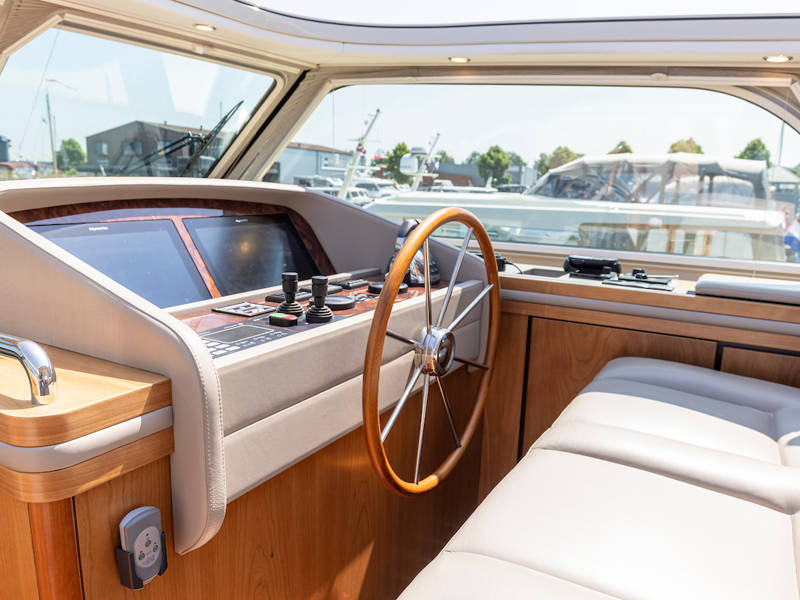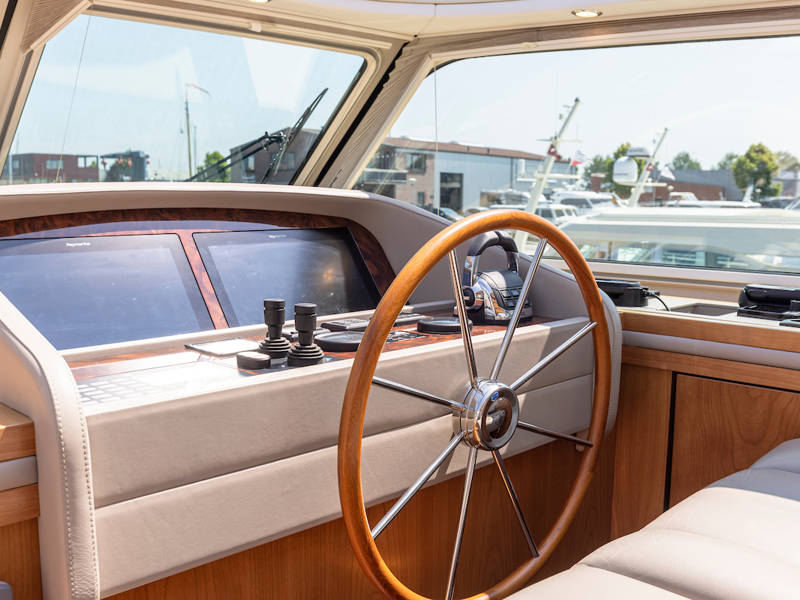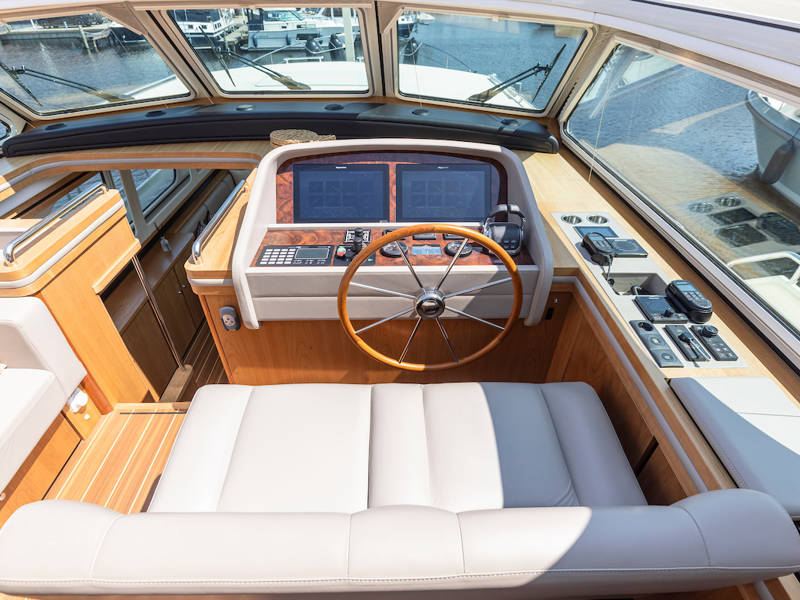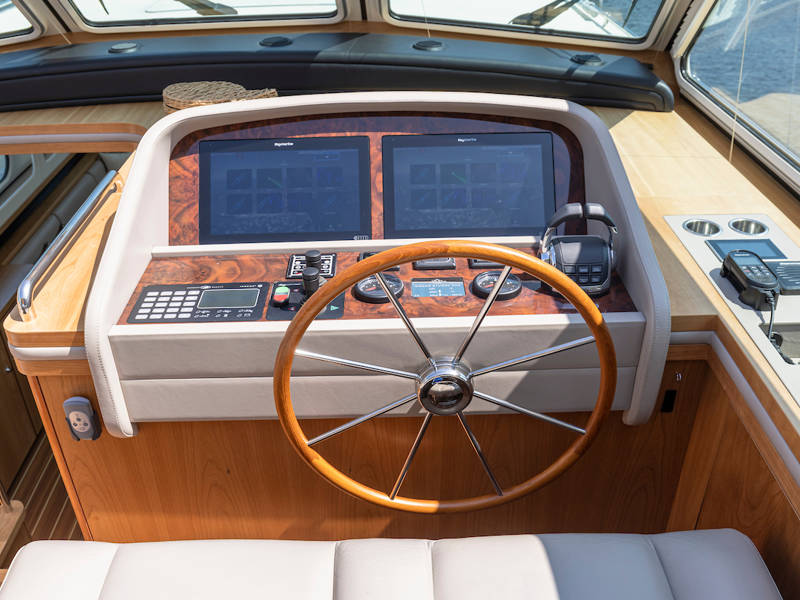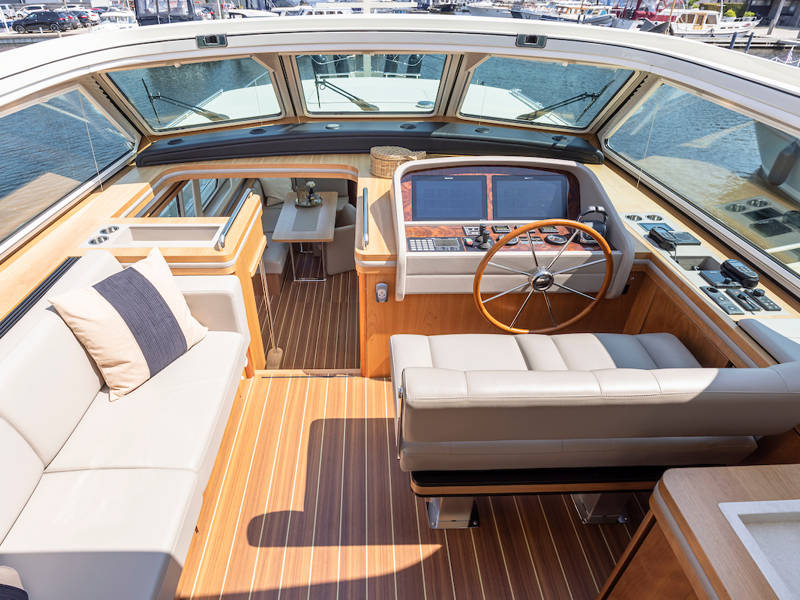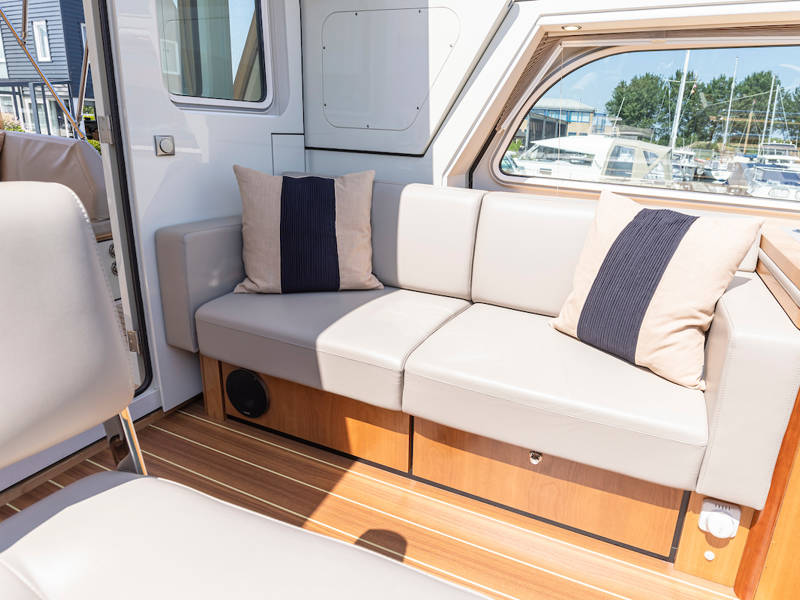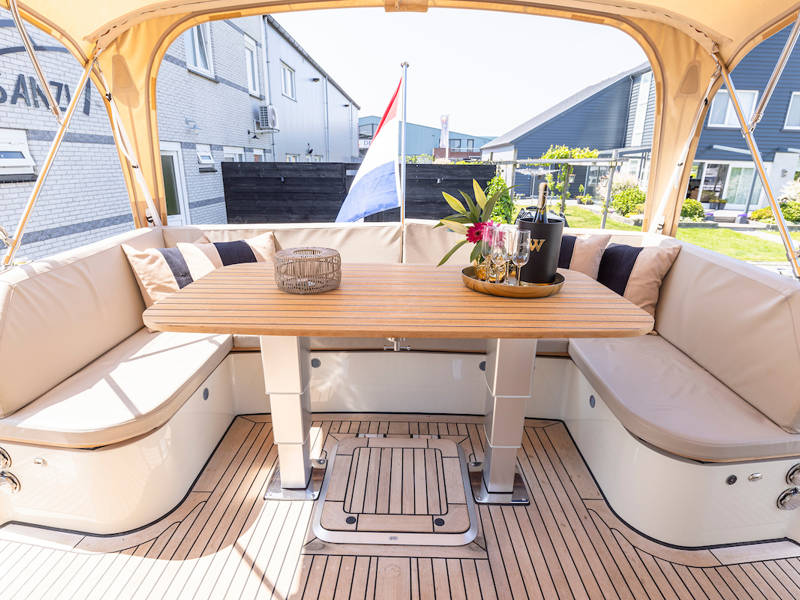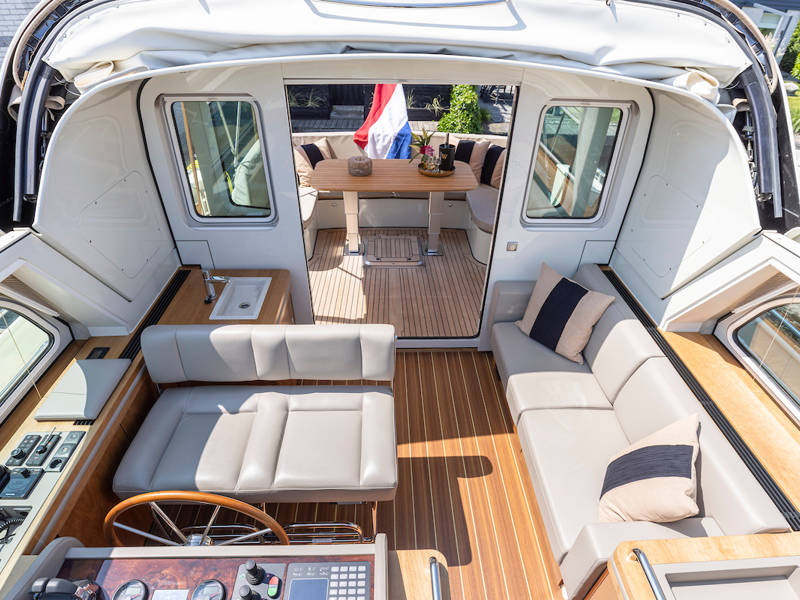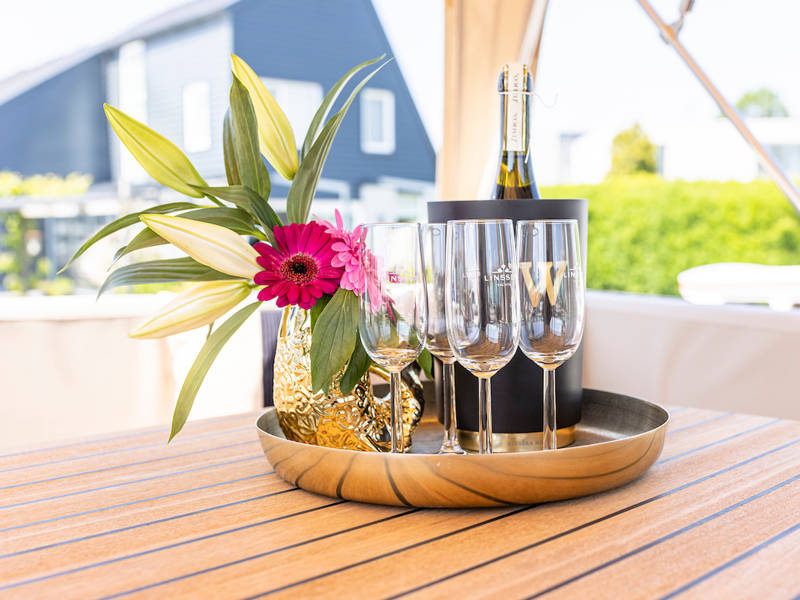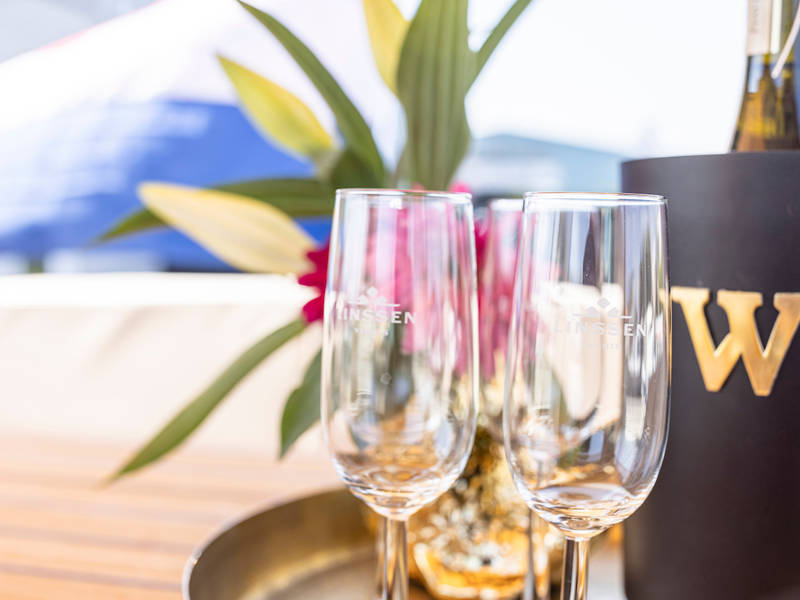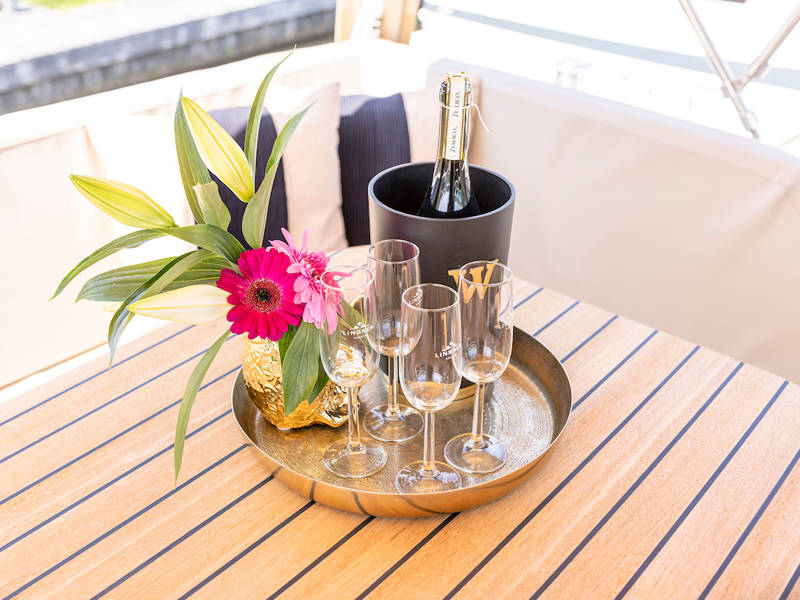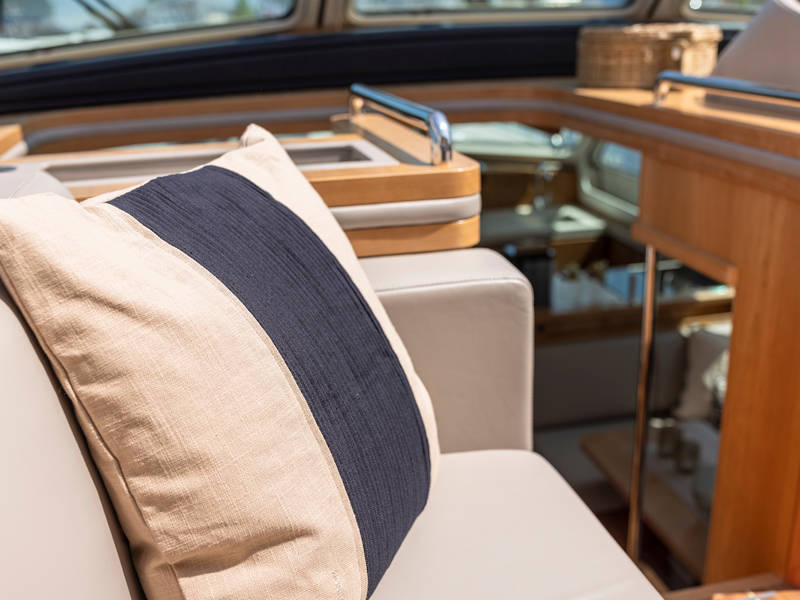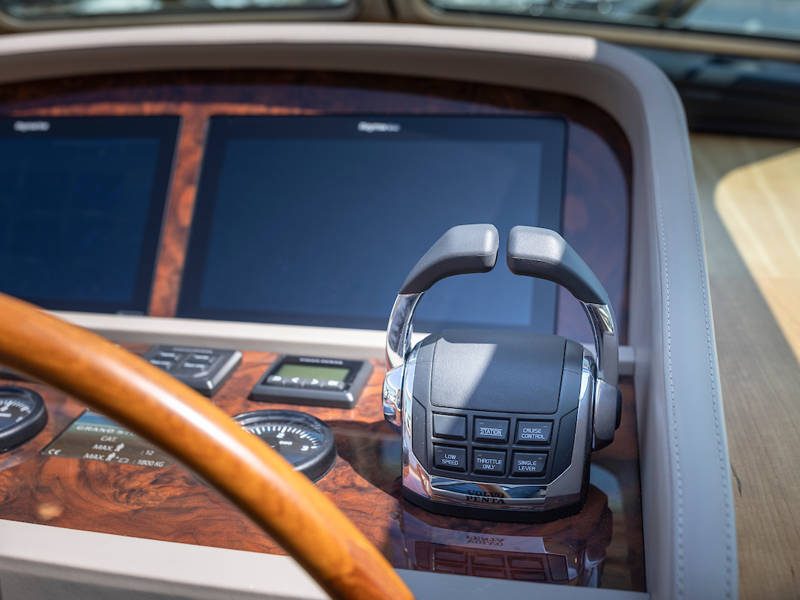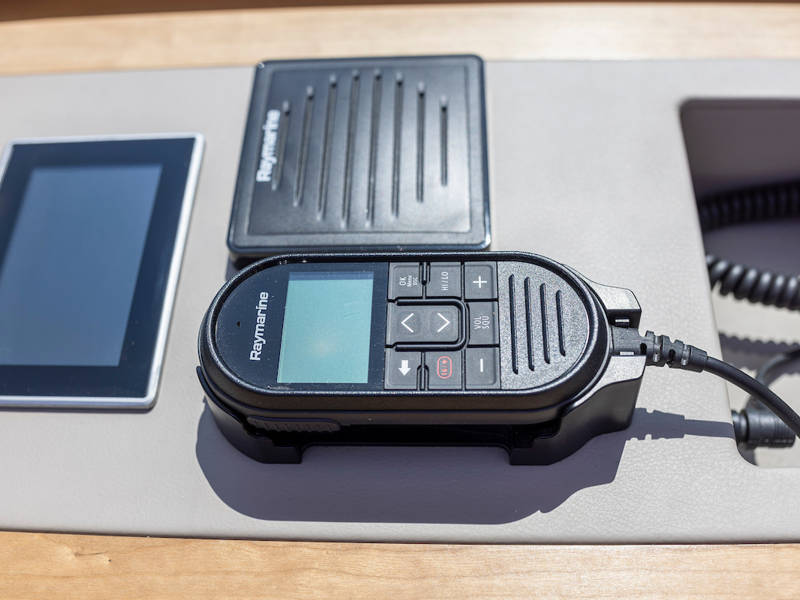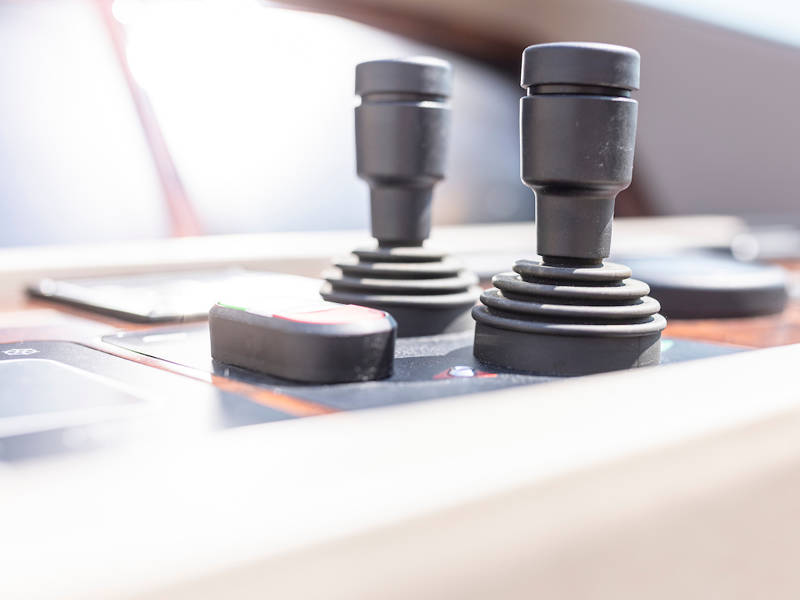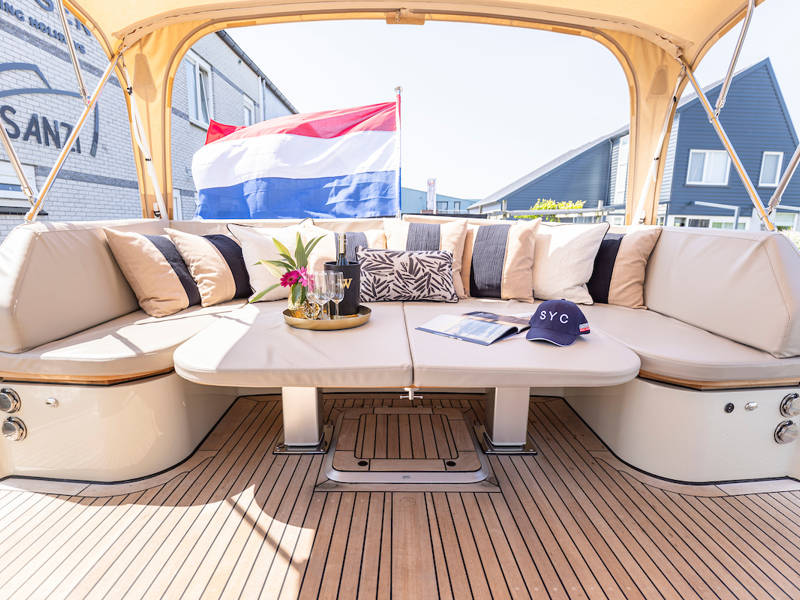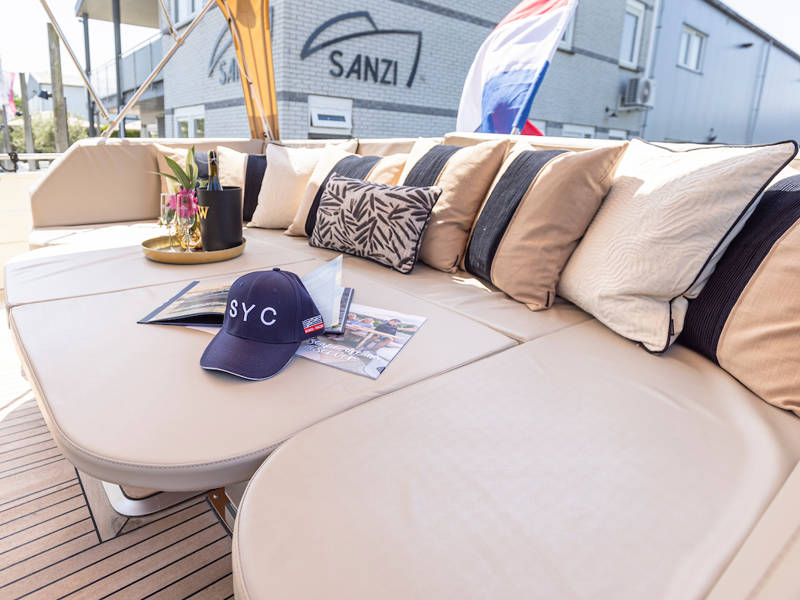 General specifications
Persons
2 - 6
Length
16.45 m
Width
4.90 m
Height
5,10/4,20 m
Draught
1.3 m
Year built
2022
Engine
2 x Volvo D3-150 pk
Tank capacity
2 x 1185 l
Water tank
960 l
Basic Equipment
Engine
2 x Volvo D3-150 pk
Tank capacity Diesel
1185 l
Drinking water
960 l
Specials
Book your luxury boating holiday with the Linssen Grand Sturdy 500 Variotop - Tartufi
Click in the calendar below on an arrival and departure day.